Agenda
Tuesday, September 30, 2014
Mobile Creative & Cross-Screen Experience
Join us in
Innovation & Internet of Things Experience
Join us in
9:10 AM – 9:40 AM
Ensuring a comfortable, convenient stay begins by connecting guests to rooms that best match their preferences. To help achieve this, Starwood Hotels & Resorts created a custom mobile app to document the features of all rooms across the 1,200 Starwood hotels and resorts globally. Using a simple, streamlined interface, Starwood associates are able to quickly capture and sync room features ranging from the type of workspace and entertainment system to floor level and room view. In this session, attendees will learn more about scaling mobile solutions across a global workforce and how mobile can be leveraged to enhance guests' stays.
As the Internet continues to extend beyond traditional screens, brands must redefine what mobile is. This presentation will explore what's working and not working in the growing Internet of Things (IoT) space and share opportunities for brands to transform their business through new products and services. Attendees will also get a glimpse at some of the IoT start-ups coming out of the R/GA Accelerator program.
Former Chili Pepper John Frusciante launched his latest LP, Enclosure, into space and announced in his official website and Facebook FanPage that fans could track it in real time as it orbited the Earth via a mobile app. When the satellite hovered over their location, the app would unlock the album and fans could listen to the album for free one week before its official launch in stores. Attendees will hear the results of this campaign and how fans engaged with the album and helped promote the album in a unique and other-wordly experience that only mobile could have facilitated.
9:40 AM – 10:10 AM
In this moderated discussion, Toyota Motor Sales, U.S.A. will showcase some of their favorite creative mobile advertising tactics, which include leveraging emerging technologies in voice, location, as well as other new technologies to build unique brand experiences for their consumers. The conversation will also touch upon the unique challenges that automotive advertisers face, how mobile solves for these challenges, and how success is being measured in an ever-changing and evolving mobile landscape.
Hellmann's wanted to inspire new uses of mayonnaise as a cooking ingredient. To remedy this they offered a solution that was already in most Brazilians smartphones – WhatsApp and created a campaign called WhatsCook, the first live recipe service. All consumers had to do was give their number on the Hellmann's website and real chefs would get in touch with them via the app. By snapping a picture of their refrigerator, the chefs were able to recommend new recipes using Hellmann's. Hear how WhatsCook charmed over 4 million people, the results of this innovative campaign, and how it gained national and international attention.
In the year of the World Cup, Giraffas, one of Brazil's largest fast food chains, wanted to stand out and increase their sales. Inspired by the World Cup Giraffas drove in-store traffic with the launch of the "Goal Screen": app. This app delivered a unique experience on customers' smartphones making meals much more fun and was the first game to be played inside and outside the screen at the same time.  The Goal Screen reached 42,000 downloads in less than two months and won a Cannes Lion Silver in the mobile category. 
10:10 AM – 10:30 AM
Networking with Exhibitors
---
10:45 AM – 10:50 AM
Welcome from the Mobile Marketing Association
Studio C
Welcome from the Mobile Marketing Association
10:55 AM – 11:25 AM
Keynote: Is Mobile the First and Ultimate Storytelling Screen?
What role do Robot Unicorns, sharks, smart watches and geotargeting play in a 60+ year old, iconic brand's marketing strategy? Dunkin' Donuts and agency of record Hill Holliday realized early on that mobile devices would transform the way they engage their consumers on a daily basis. Mobile isn't just a "must have" for Dunkin': it's a cornerstone of all their marketing programs. Join John Costello, Dunkin' Brands President of Global Marketing and Innovation, and Hill Holliday CEO, Karen Kaplan, for a frank discussion about the transition of mobile from the third to the first screen and how this shift has changed the marketers' playbook.
11:25 AM – 11:50 AM
Keynote: Mobile Marketing in a Connected World
From the car to the smartphone, mobile technology has always changed how people communicate. In this talk, Carolyn Everson, VP of Global Marketing Solutions at Facebook, and Jim Farley, Executive VP of Global Marketing, Sales and Service at Ford, will discuss the new business solutions driven by mobile technology and personalized marketing in a connected world.
12:00 PM – 12:45 PM
Gaining recognition for smart geofencing strategies in 2013, the United States Tennis Association continually evolves its mobile strategies to better align with fans' mobile moments. This year, with beacons deployed throughout the grounds and a deeper consideration of the live experience, the US Open drove both fan delight and sponsor goals with attendees literally running to sponsor exhibits. The USTA's playbook for 2014, punctuated by lessons from Urban Airship, will offer brands key insights in sparking mobile moments on and off the court with the latest technologies.
With the recent introduction of mobile app install ads, Twitter has become another effective traffic source for mobile app marketers. With 211 million monthly active mobile users, Twitter offers marketers a chance to reach highly specific audiences through unique targeting capabilities. But knowing just which targeting options are best for your app, and when and how to use them, can be challenging. This presentation will discuss strategies to help mobile marketers conquer those challenges, and understand and get the most out of Twitter's new mobile app install products. It'll also highlight some early results from Fiksu clients who have already seen success on Twitter.
1:55 PM – 2:25 PM
Customers don't just use smartphones; they're experiencing a mobile mind shift. They now expect whatever they want to be available, in context, whenever they need it. These moments of need are what Forrester calls "mobile moments". Marketers who serve customers during their mobile moments will create engagement and brand differentiation. This session will explore how marketers should use mobile for long-term success and build mobile programs that increase the frequency and quality of the total customer experience.
Attendees are welcome to explore and play in the experience room and network with the exhibitors.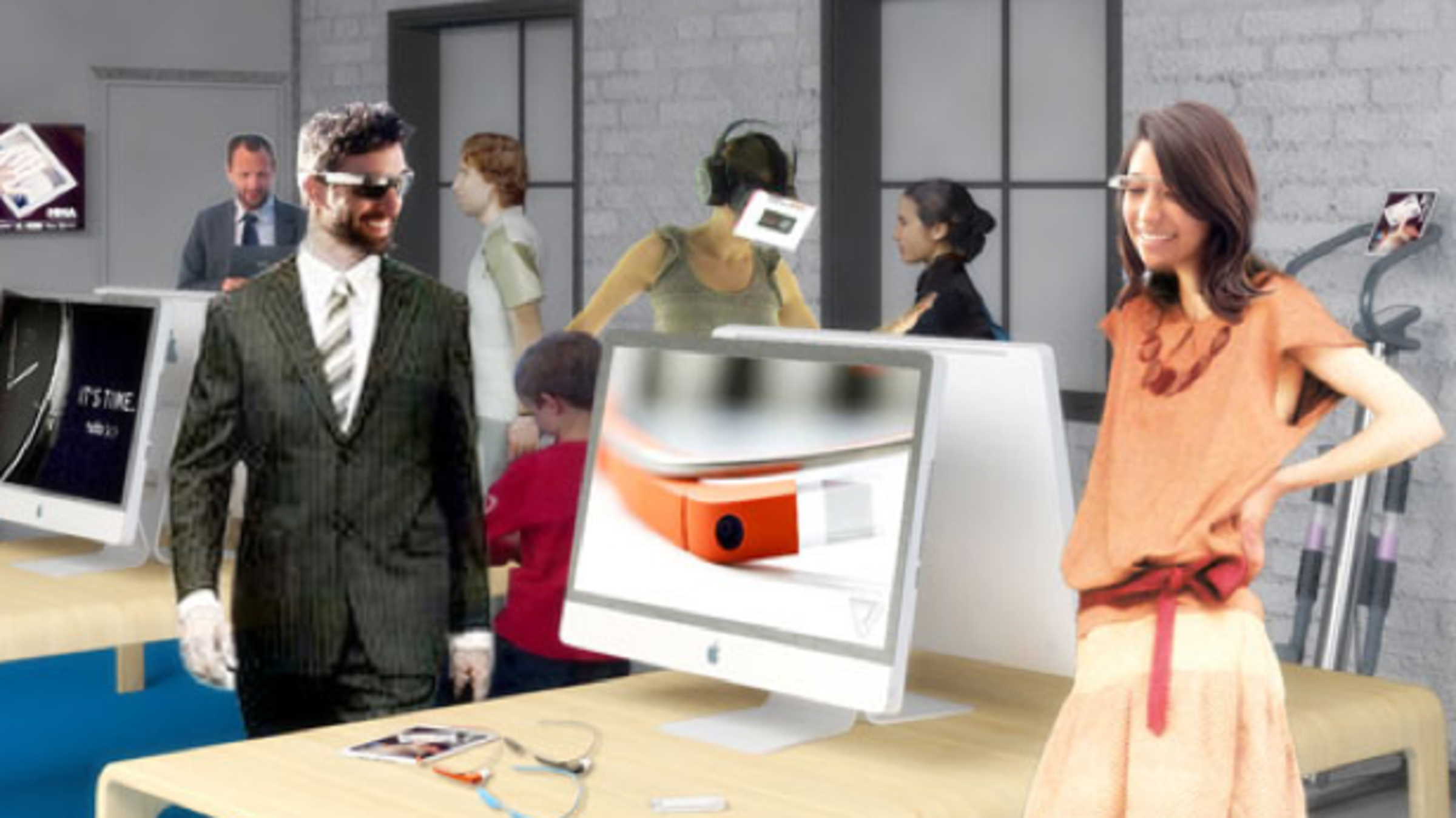 Millennials (and younger generations) are more comfortable opening an app on an iPhone than flipping through pages of a magazine.  These are the new "digital natives"—consumers for whom a device is an extension of the self. Among these digital natives, Latinos are in the vanguard: Hispanics are younger, raised in "mobile first" households, and are culturally more likely to leverage social media, rich video, and gaming.  During this presentation, attendees will get close and personal with the Latino (a) digital native, specifically examining what makes him/her a digital leader and so attractive for anyone playing in the mobile space. 
2:25 PM – 2:55 PM
All attendees are welcome to explore and play in the experience room.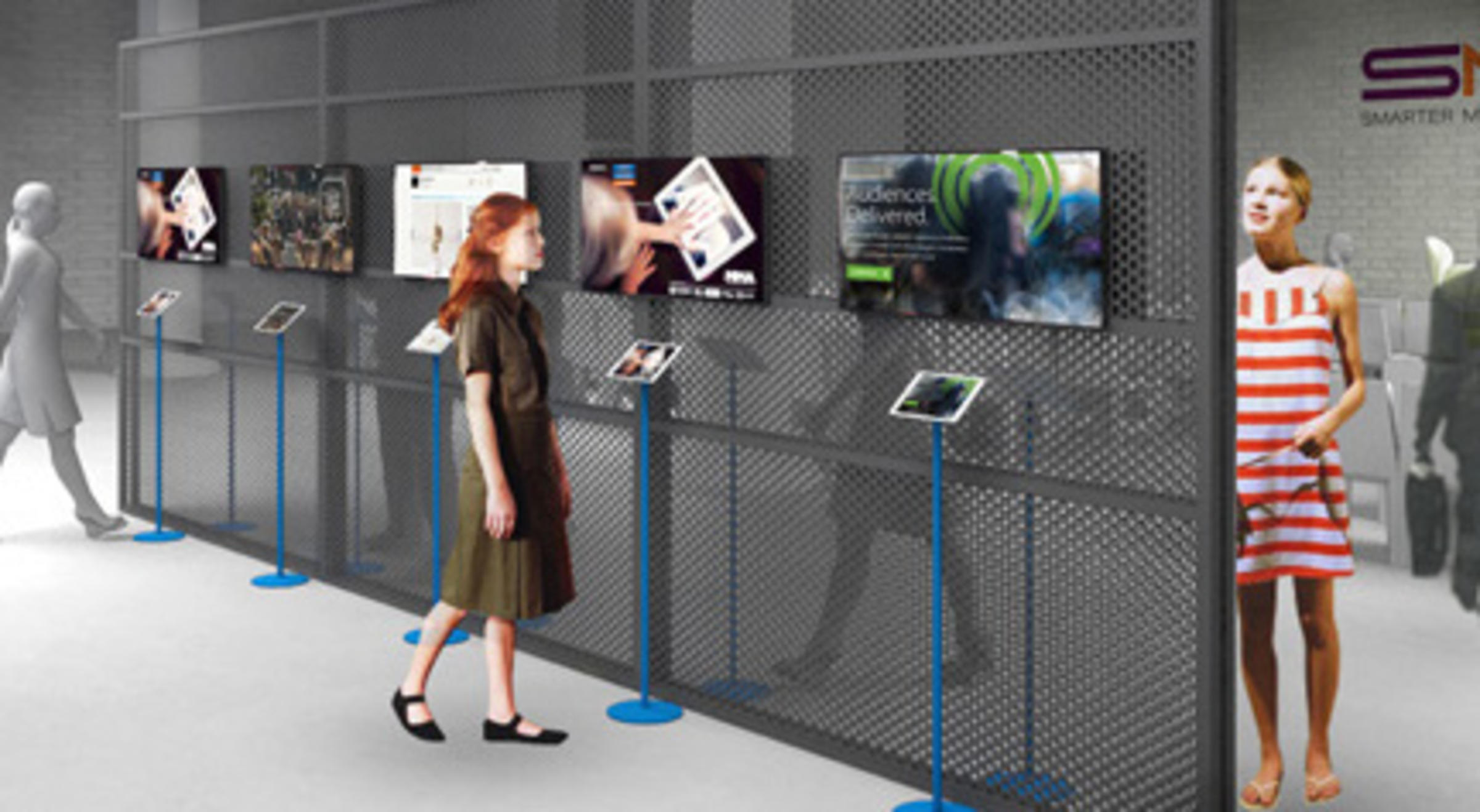 Iconic brands survive by being timeless and reinventing themselves as consumers and society evolves; Hasbro brands, such as Monopoly and Scrabble, has demonstrated its ability to stand the test of time and digital advances by providing consumers not only new platforms to play on but also giving fans the ability to change the game. In this session, Hasbro will share insights on how they've responded to consumer needs based on behavior rather than trends, and how mobile is blurring the lines of social, commerce, media and life in general.
This session will bring together panelists from various disciplines and industries to share their thoughts on Hispanic mobile advertising. The frank discussion will center on techniques employed to recognize and reach Hispanic mobile audiences, as well as the biggest challenges and opportunities for brands wanting to reach out to Hispanic audiences using mobile.
2:55 PM – 3:10 PM
Networking Break with Exhibitors
---
3:25 PM – 3:50 PM
Keynote: How Mobile Enhances the World
If mobile is the second or third screen, which is questionable, then the first screen isn't TV, but life as we know it. The most exciting mobile executions today are used to augment, alter and enhance the world around us. This session will share examples of how marketers can use mobile to entertain and inspire audiences, as well as create hacks for their everyday problems. 
3:50 PM – 4:15 PM
Keynote: How Snapchat Changed the Way People Communicate
Launched just three years ago, Snapchat has effectively changed the way people communicate on mobile phones by making it more visual, ephemeral and more fun. The Snapchat community is now sending over 700M Snaps and viewing over 1B Stories per day. In this fireside chat, Emily White, chief operations officer at Snapchat, will talk about some of the mobile communications trends that are resulting in a time where people are living and communicating at the same time.
4:15 PM – 4:40 PM
Keynote: Inside the C-Suite: Mobile as a Growth & Engagement Tool
The host of Bloomberg's primetime show the C-suite with Jeffrey Hayzlett takes you inside the minds of C-Level executives who are using mobile as a growth and engagement tool in their marketing arsenal. Join us to hear Hayzlett ask questions and get the answers that you always wanted to know on the good, the bad, and the ugly. 
Wednesday, October 1, 2014
Mobile Creative & Cross-Screen Experience
Join us in
Innovation & Internet of Things Experience
Join us in
9:10 AM – 9:40 AM
Today's parent is hyper-connected and constantly on the go, using digital and mobile platforms to teach her children. Time to Potty, a new app from Kimberly Clark's Pull-Ups®, capitalizes on that insight. The app provides a simple, intuitive interface that utilizes entertaining visuals and sounds, and leverages kids' desire to be rewarded for every accomplishment. There's even a retail component, with weekly emails that chart the child's progress and serve up personalized tips, coupons and online savings. In this session, attendees will learn the key insights around how user engagement and personalization played a pivotal role in the success of this mobile experience.
Attendees are welcome to explore and play in the experience room and network with the exhibitors.
9:40 AM – 10:10 AM
Attendees are welcome to explore and play in the experience room and network with the exhibitors.
In this session, attendees will learn how mobile can be used to upgrade all of marketing and discover real, actionable and practical insights on how mobile can help them achieve higher ROI. The session concludes by sharing two specific strategies for change management, and offers attendees free access to software, as part of an arrangement with the MMA, to help show mobile's role and impact in the marketing mix.
10:10 AM – 10:30 AM
Networking with Exhibitors
---
10:45 AM – 11:10 AM
Keynote: Trulia Drives Growth by Combining New and Old Marketing Techniques
When Trulia launched its first-ever national ad campaign this year on TV, radio, and digital channels it married a CPG marketing mindset with a startup's growth hacker mindset. Trulia will reveal how marketers can pinpoint the best channels and message to reach their target audience and how they can let the data determine the mix of media that will deliver the best bang for their budgets. Attendees will also hear about Trulia's latest innovation in wearable technology: a real estate search app for Android Wear. The Trulia app's one-of-a-kind Nearby Home Alert feature instantly sends details about new homes for sale/rent that's been listed in the last 24 hours as you pass nearby it, making it easier than ever to find the perfect place even while on the go.
11:10 AM – 11:35 AM
Mercedes-Benz is no stranger to Instagram and Facebook, finding success crafting story lines influenced by the insights discovered within their community's social content. So when it came to launching the all-new GLA, Mercedes-Benz took a step back to rethink how they'd connect with their audience. The answer— neatly organized trunk mats. During this keynote session, attendees will hear about the creative strategy behind the brand's first Instagram advertising campaign and how the brand capitalized on the #ThingsOrganizedNeatly theme to bring the GLA and #GLAPacked to the forefront of consideration amongst 25-35 year olds on Instagram.
1:00 PM – 1:45 PM
"Tyrannosaurus rex" and a "penchant for bow ties" – what do these two ideas have in common? Both are representative of how BBC America promoted their recent premiers of The Intruders and Doctor Who. In this lively conversation, BBC America will discuss how they created a unique campaign that brought the shows to life for MailOnline's 60 million readers. As marketers invest more dollars in native advertising, hear how to optimize your mobile campaign to reach new audiences.
While mobile advertising has come a long way, it's still relatively new territory for many brands. Tried and true traditional media strategies and measurement techniques are being re-purposed in mobile with minimal success. Savvy agencies have attempted to educate brand clients about the need for mobile first strategies and measurement, but in many cases the CTR still prevails - until now.
In this session, attendees will hear the results of xAd's most recent mobile benchmarking study, which analyzes more than 70 mobile campaigns for 12 leading brands, and explores the most effective mobile ad measurement techniques in four key verticals.
Brand marketers and media companies have long recognized the power of video. Today, the explosion of mobile devices and proliferation of platforms has fundamentally changed consumer behavior. This session will take a look at the complexities and challenges faced by brand marketers and media companies trying to meet the ever-growing demand for high-quality, high performance video on every screen. 
1:45 PM – 2:30 PM
China has the largest quantity of mobile users in the world and by 2015 mobile advertising in China could be worth $4 Billion. But for many brands, it remains an untapped market. This discussion will enlighten attendees on the state of mobile in China, best practices for doing business in China, how mobile behavior is different, as well as market dynamics to be aware of. Attendees will also hear examples of clients that are doing mobile marketing well in the world's most population nation and why.
In this session, attendees will hear what happens at the intersection of network TV and location¬-based mobile advertising for a major department store. Sharing the results from a real-world case study, PlaceIQ and Rentrak will share how these two mediums drove store visitation results alone and in combination, as well as what consumer insights were revealed when these two channels were used.
The number of connected consumer devices is exploding.  Just as marketers adapted their strategies to embrace digital techniques to reach consumers online, they now must come up to speed quickly to catch up with consumers as they spend more time on their devices.  While mobile holds the promise of "always on" reach and personalized communications, marketers have faced obstacles in getting this right.  Join a panel of experts to learn what technologies and data solutions can be applied to help marketers be more effective in a multi-screen world.
2:50 PM – 3:20 PM
Energizer's Skintimate Inspiration Nation is a multifaceted social effort that lives on one platform but consists of various engaging elements meant to inspire and target millennial women. Attendees will learn how mobile was used as a campaign unifier for a fully immersive experience that included original and engaging content that created brand affinity towards Skintimate. In additional mobile creative insights will be shared that optimizes user experience considerations based on cross platform views. All of this lead to low bounce rates, high volume of mobile visits and an increased amount of quality submissions for Skintimate promotions.
Technology behaviors have rapidly shifted and about 80% of us do all this through our smartphones. BNY Mellon decided to harness and repurpose consumers everyday technology habits and opened up a new behavior of investing to disrupt and change people's investing patterns. Introducing Sumday: Sumday is an easy way to for consumer to save and invest for their future. Simply open an account and then add money over time, any time or when feeling inspired with a hashtag. By tagging their posts, pictures and tweets with #Sumday, consumers are able to automatically transfer money into their Sumday account. It's investing how you least expect it.
3:20 PM – 3:50 PM
Former Chili Pepper John Frusciante launched his latest LP, Enclosure, into space and announced in his official website and Facebook FanPage that fans could track it in real time as it orbited the Earth via a mobile app. When the satellite hovered over their location, the app would unlock the album and fans could listen to the album for free one week before its official launch in stores. Attendees will hear the results of this campaign and how fans engaged with the album and helped promote the album in a unique and other-wordly experience that only mobile could have facilitated.
Like other time-honored luxury brands trying to capture new buyers, Lincoln has a marketing communication challenge.  Their digital properties and associated messaging must address 2 audiences.  Lincoln must respect and retain their mature loyal customers while also trying to capture a new, younger audience, both equally important to its survival. Hear how Lincoln is using mobile and other innovative digital engagement tools to resonate with their diverse segments. 
4:05 PM – 4:30 PM
Keynote: The Power of Cross-Screen Advertising
Consumers digital lives are fluid and our ad campaigns should be too. See how Microsoft and Havas, with their client Emirates airline, are offering new ways to reach consumers through intuitive multi-screen experiences. See real examples of how customers get more personalized communication with each choice they make across sequential digital campaigns across screens. This session will share their perpectives on the possibilities with multi-screen, what it takes to pull it off, and thoughts on how the industry should continue to innovate with this new angle to personalized advertising.
4:30 PM – 4:55 PM
The Smarties are judged equally on creativity, strategy, execution and results. Have you ever wondered what goes on during judging? This year a panel of Smarties judges will provide a unique understanding of how the Jury came to their final decisions on the winning mobile campaigns. Find out which entries stood out and why. What key themes came out of the judging sessions and what are the trends that will affect and influence the direction of our industry? Attendees will have a unique opportunity to discover how they might be able to take home a Smarties next year.
6:20 PM – 9:20 PM

In an evening filled with entertainment and the industry's brightest, a veritable who's who from the mobile marketing world, the Smarties Awards Gala will honor and celebrate agencies and brands pushing the boundaries on mobile.  Actor and writer Jason Jones famed correspondent  on Comedy Central's Emmy- and Peabody Award-winning program "The Daily Show with Jon Stewart" will host the festivities for the evening. Attendees will also be treated to a special performance by the talented Delvin R. Choice, a top 8 Finalist on Season 6 of NBC's 'The Voice," during intermission and at the end of the awards presentation.
Our Host & Entertainer
---