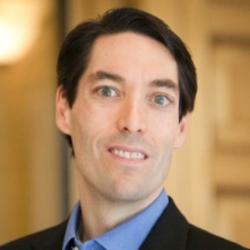 Craig Palli is a seasoned inventor and entrepreneur with a particular knack for creating client focused marketing and business development strategies for technology companies of all sizes, in all stages of growth – from inception to IPO or acquisition. As Chief Strategy Officer, Craig leads Fiksu's worldwide Marketing, Business Development and Client Services efforts spanning the Client Development and Client Performance teams who ensure client success.

Craig's insight and quick wit make him a popular speaker at industry events as well as a trusted go-to source for the trade and business press. His commentary has been featured in news outlets such as TechCrunch, GigaOM, Forbes, MobileMarketer and Reuters.

Before Fiksu, Craig was founder and CEO of Torrent, Inc., a manufacturer of patent-rich and ecologically friendly consumer electronics products. Previously, Craig held senior management roles at DirectoryM, Inc., a premier online advertising network for small businesses, and ValueClick, Inc., one of the world's largest integrated online marketing companies. In addition, he helped grow Be-Free Inc. from a start-up with six customers to a $3 billion market cap before its acquisition by ValueClick. Craig graduated from Carnegie Mellon University with dual majors in economics and industrial management, and holds a MBA from the F.W. Olin Graduate School of Business at Babson College.