MATT Unplugged Virtual 2022
---
MMA MATT UNPLUGGED Virtual: The Future of Marketing Attribution
Back for its 4th year, MMA MATT Unplugged Virtual is a one-day event where marketers, attribution experts and other thought leaders meet to discuss and define the technologies leading the way to effective multi-touch attribution (MTA).
MATT Unplugged will highlight the strategies and tactics that help marketers connect their efforts to actual business outcomes.
Register Today
Complimentary Member
Standard Registration
FREE
Complimentary Non-Member
Standard Registration
FREE
If you have any questions about MATT Unplugged, please contact [email protected].
Past Attendees Include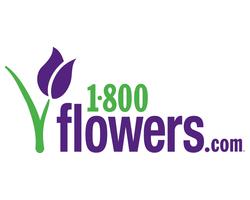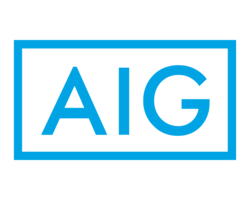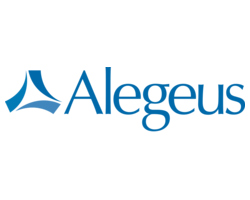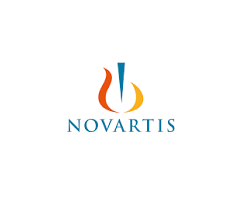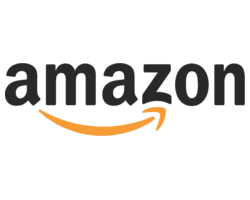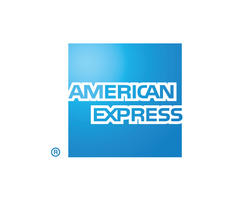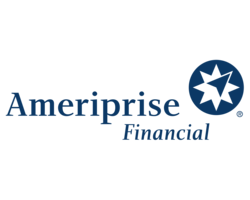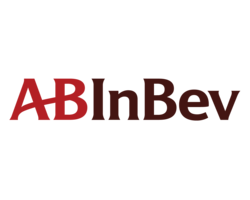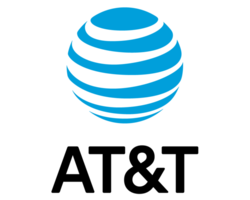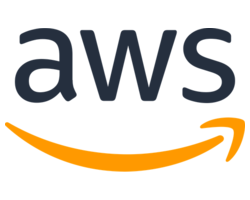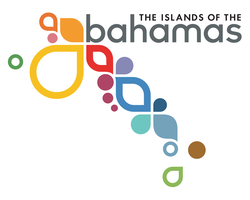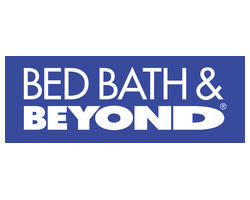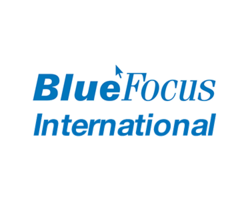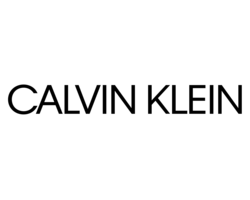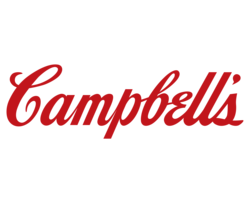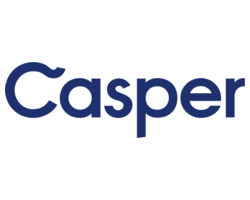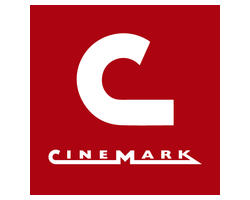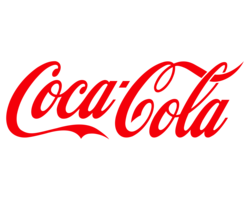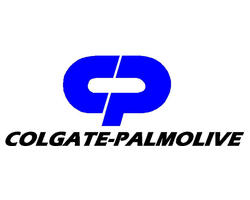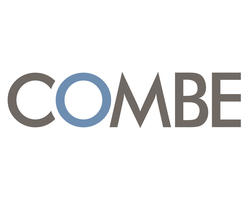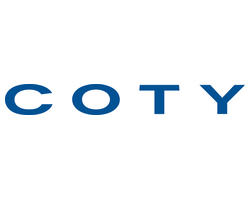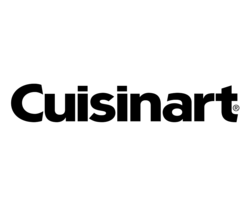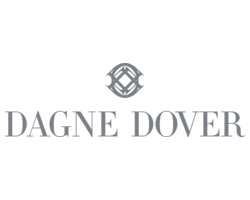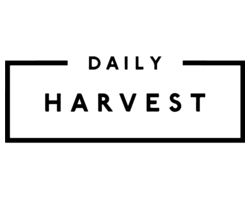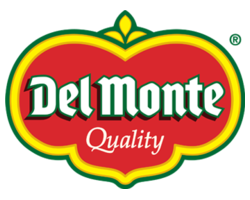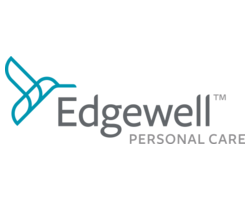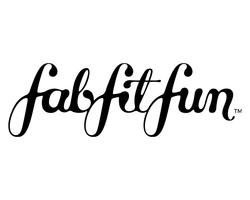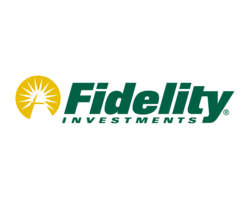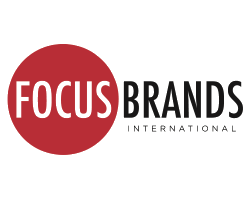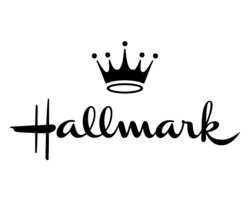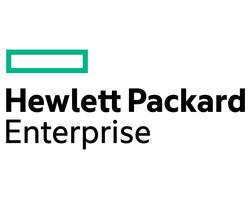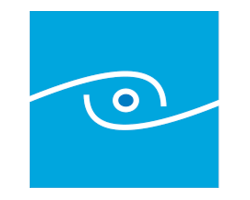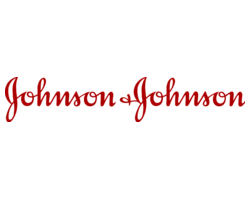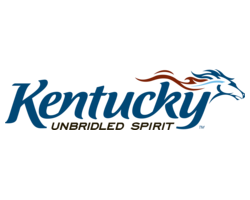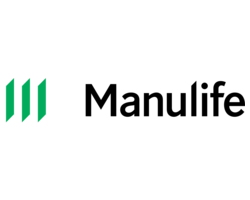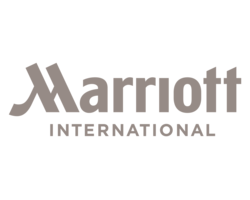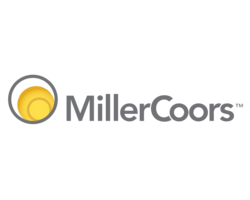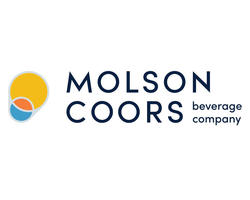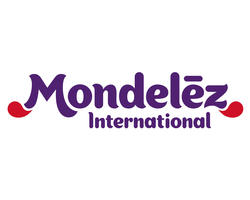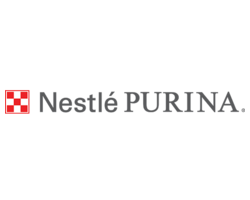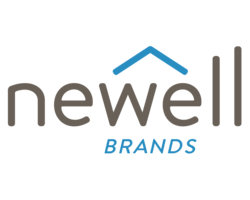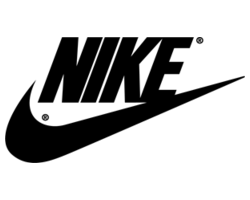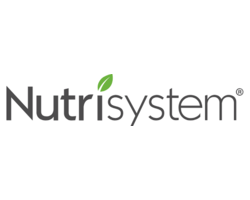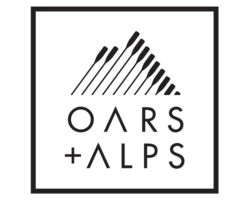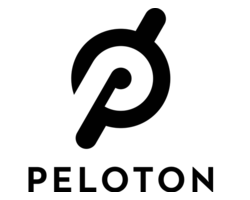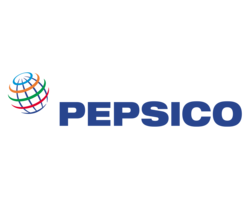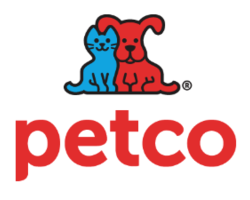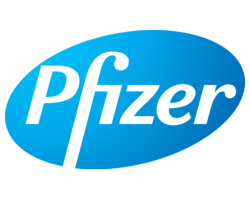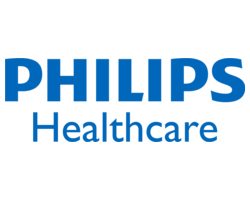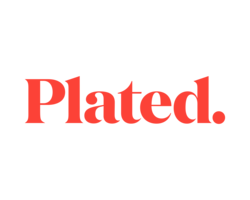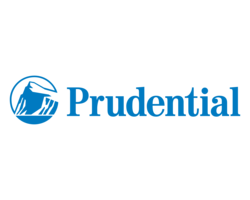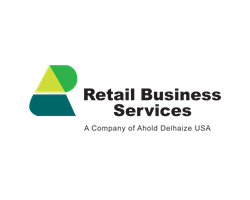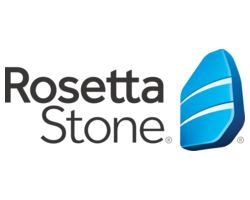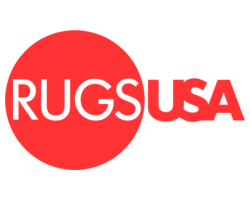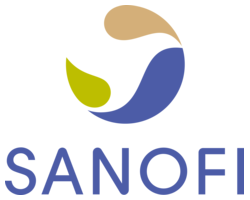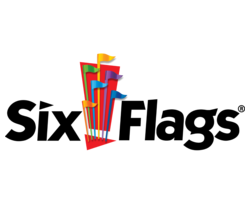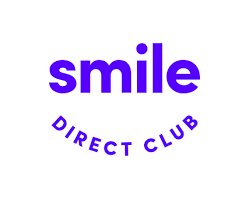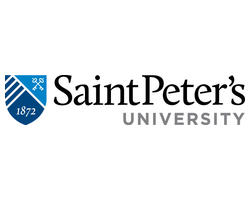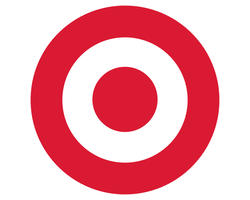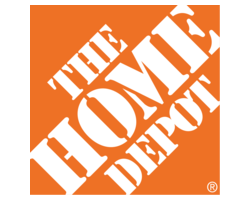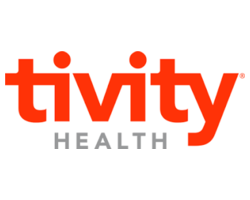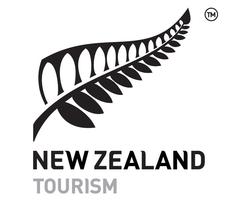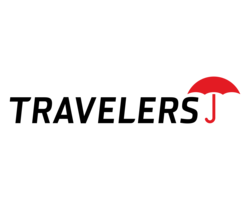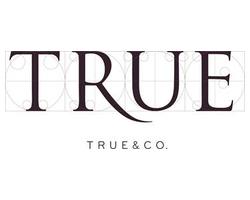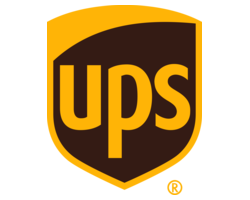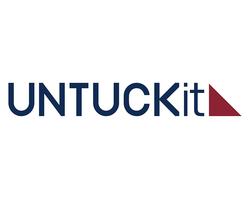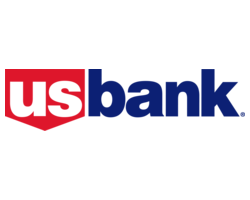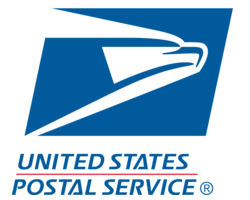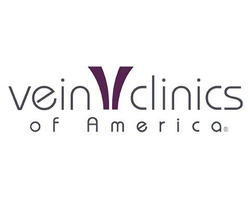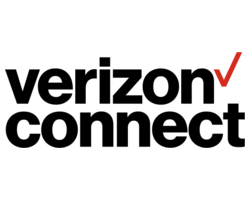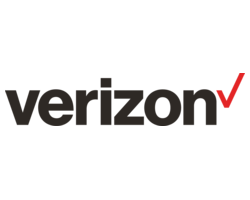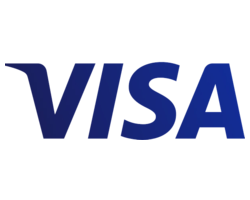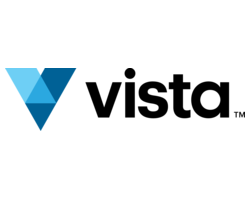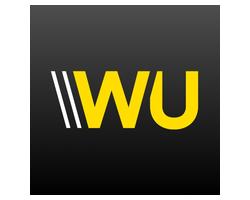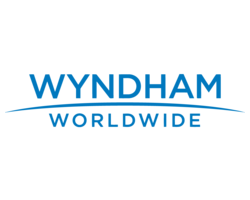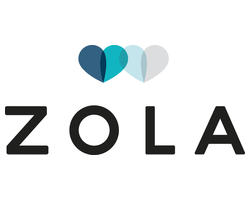 | Member | Job Title | Company |
| --- | --- | --- |
| Category | Title | Company |
| | Account Analyst | Brandsymbol |
| | Account Director | National CineMedia |
| | Account Director | SPINX Digital |
| | Account Director | Cosmose |
| | Account Director | Direct Associates |
| | Account Director | RetailMeNot, Inc (Ziff Davis) |
| | Account Director | The Mars Agency |
| | Account Executive | NCH |
| | Account Executive | Yieldmo |
| | Account Executive | Mightysignal |
| | Account Executive | Kargo |
| | Account Executive | Gimbal |
| | Account Executive | Cognitiv |
| | Account Executive | Salesforce |
| | Account Executive | Gimbal |
| | Account Manager | Novus Media |
| | Account Manager | Adapex.io |
| | Account Manager | MSSmedia |
| | Account Manager | GPJ |
| | Account Manager | Luckie |
| | Account Manager/Coordinator | Arizent |
| | Account Supervisor | MSSmedia |
| | Ad Operation Executive | Tabmo |
| | Advanced Advertising Manager | Spectrum Reach |
| | Advisor | Bush Brothers |
| | Advisor | Swiss Industry ventures |
| | AE | Neustar, Inc. |
| | AE | Cognitiv |
| | AMM | Molson Coors |
| | Analyst | Vanguard |
| | Analyst | DeMert |
| | Analyst | Crossmedia |
| | Analyst | Mastercard |
| | Analyst | Vanguard |
| | Analyst | MountainView |
| | Analyst | IM |
| | Analytic Consultant | Wells Fargo |
| | Analytical Lead | Google |
| | Analytics Manager | Walmart Media Group |
| | Analytics Supervisor | Crossmedia |
| | Applied Science Manager | Conagra Brands |
| | Applied Science Manager - eCommerce | Conagra Brands |
| | Art Director | Financial Times |
| | Assistant Manager | Western Union |
| | Assistant Marketing Manager | Western Union |
| | Assistant professor | ESDES |
| | Assistant Professor | Asia School of Business |
| | Assoc Director Marketing Sciences | PHD Media |
| | Assoc Director of Sales | VIant Technology |
| | Assoc. Account Director | RetailMeNot |
| | Assoc. Dir Acquisition Marketing, PBS KIDS Mobile Apps | PBS |
| | Associate | Accenture LLP |
| | Associate | Halkbank |
| | Associate Brand Manager | Newell Brands |
| | Associate Director | Gain Theory |
| | Associate Director | AdSpark, Inc. |
| | Associate Director | Publicis Media |
| | Associate Director Analytics | Publicis Media |
| | Associate Director Media Strategy & Innovation | Merck |
| | Associate Director, Decision Sciences | Universal McCann Worldwide |
| | Associate Director, Enrollment Marketing and Communication | Sam Houston State University |
| | Associate Insights Manager | Molson Coors |
| | Associate Manager Digital Marketing Analytics | Sanofi |
| | Associate Marketing Manager | Molson Coors |
| | Associate Media Director | Colgate-Palmolive |
| | Associate Mktg Manager | Hallmark |
| | Associate Product Manager CRM & Digital Marketing | Abbott |
| | Associate Professor | JAGDISH SHETH SCHOOL OF MANAGEMENT |
| | Associate Sales Representative | National CineMedia |
| | Audience COE | Nestle Purina |
| | Barand marketing | Fiverr |
| | BDM | VIT |
| | BI Design Lead | Whitbread |
| | BIE | Amazon |
| | Board Director | Edgewell Personal Care |
| | Board Director | Numerator |
| | Brand Consultant | Qualtrics |
| | Brand Director | Mountainview |
| | Brand Director | MountainView |
| | Brand Manager | Abbott |
| | Brand Manager | Campbell Soup Co. |
| | Brand Manager | LOCALIZA RENT A CAR |
| | Brand manager | alliceit |
| | Brand Manager | Beam Suntory |
| | Brand Manager | Pacific Foods |
| | Brand Manager Assistant | Mars Wrigley |
| | Brand Managers | RumChata |
| | Brand Marketing & Sales Enablement Lead | IBM Watson Advertising |
| | Brand Marketing Manager | ByteDance Inc. (TikTok) |
| | Business Design Associated Director | Accenture LLP |
| | Business Development | pubGenius.co |
| | Business Development Director | Nielsen |
| | Business Development EMEA and AMERICAS | YOOSE Pte. Ltd. |
| | Business Development Management | British Petroleum |
| | Business Management Manager | Grupo Globo |
| | Business Support & Innovation Director | Merck |
| | Business Unit Director | Hellosquare |
| | Category Lead - Marketing | ITC Ltd |
| | CBP | Nielsen |
| | CCO | Publicis Media |
| | CDS | Numerator |
| | CEO | Bristol Advisory LLC |
| | CEO | GMF Consulting |
| | CEO | J Darcey Consulting |
| | CEO | Barclays |
| | CEO | Prohaska Consulting |
| | CEO | Surveys & Forecasts, LLC |
| | CEO | Transparent Media Partners, LLC |
| | CEO | SilverstoneCIS |
| | CEO | Local Media Consortium |
| | CEO | Adtoniq |
| | CEO | Delinea Strategic Management |
| | CEO | Everyday Innovate |
| | CEO | MediaMash |
| | CEO | Luxcore, Ltd. |
| | CEO | Harvest Enterprises Outreach |
| | CEO | Adelaide |
| | CEO | terrabiz |
| | CEO | Mobile High 5 |
| | CEO | Magecon |
| | CEO | Ronald McDonald House Charities Mexico |
| | CEO | Concentric, Inc. |
| | CEO | MSSmedia Inc. |
| | CEO | Garros Group |
| | CEO | SilverstoneCIS |
| | CEO | DSG |
| | CEO | SnapPoint |
| | CEO | EFF-E |
| | CEO | Mizzouri |
| | CEO | App Auditors, LLC |
| | CEO | Elsy |
| | CEO | Techpolitica |
| | CEO & Co-Founder | Cognitiv |
| | CEO & Founder | Beemray |
| | CEO & Principal | Prohaska Consulting |
| | CEO UM Germany | Universal McCann Worldwide |
| | CEO, APAC & MENA | Mindshare |
| | CEO, Managing Director | Coalition for Innovative Media Measurement |
| | Chief Cognition Officer | AiZtech |
| | Chief Communications Officer | Great Southern Wood Preserving, Inc. |
| | Chief Data Officer | GroupM |
| | Chief Data Strategy Officer | Mindshare |
| | Chief Demand Officer | WaterWipes |
| | Chief Digital Officer | GroupM Pakistan |
| | Chief Digital Officer | Evergreen Trading |
| | Chief Global Digital Customer and Consumer Experience Officer | Kellogg Company |
| | Chief Growth Officer | Hownd, Inc. |
| | Chief Marketing Officer | Zillow |
| | Chief Marketing Officer | Tecovas |
| | Chief Marketing Officer | Vistaar Financial Services |
| | Chief Product Officer | PricingOne |
| | Chief Research Officer | NC Solutions |
| | Chief Revenue Officer | HIVERY |
| | CIO | Lih.com |
| | Client Business Partner | Nielsen |
| | Client Director | Mindshare |
| | Client Director | Universal McCann Worldwide |
| | Client Partner | MiQ |
| | Client partner | MiQ Digital |
| | Client Partnership Manager | Kochava |
| | Client Servicing Executive | Leo Burnett |
| | Client Strategy Lead | Prohaska Consulting |
| | Client Success Director | Mediaocean |
| | Client+Success+Lead | IBM Watson Advertising |
| | CMI | Unilever |
| | CMO | PINAR BEVERAGES |
| | CMO | Grupo NotreDame Intermédica (GNDI) |
| | CMO | AlterBridge Strategies |
| | CMO | Lumity |
| | CMO | Honeywell |
| | CMO | CubeSquare |
| | CMO | Brand Igniter® Inc. |
| | CMO | Thistle |
| | CMO | CubeSquare |
| | CMO | Northwestern Mutual |
| | CMO | eBhuvi Agro Foods |
| | CMO | Mercury Marine Corporate |
| | CMO | PINAR Beverages |
| | CMO | Stop and Regrow |
| | CMO, UK & Ireland | L'Oreal |
| | Co-Founder | HUB Institute |
| | Co-Founder | Itchy Feet Animations |
| | Co-Founder | HUB Institute |
| | Co-Founder | itchy feet animations |
| | Co-Founder & CEO | Laborem Edge, LLC. |
| | Co-founder & CEO | KATAPULT DIGITAL CORP |
| | Co-Founder & CMO | kotlie.com |
| | Co-Founder & CRO | MediaMash.tech |
| | Communications leader | Equinor |
| | Consultant | Ernst & Young |
| | Consultant | MG Design Group |
| | Consultant | Numerator |
| | Consultant | Neustar, Inc. |
| | Consultant | Salesforce |
| | Consultant | Citi |
| | Consultant | Shawmut Burke |
| | Consultant | Shift Partner |
| | Consultant | ZS Associates |
| | Consultant | David DeSouza Consuliting |
| | Consultant | Market Track LLC |
| | Consultant | EY |
| | Consultant | LPT CONSULTING |
| | Consumer Insight Director | Suntorypepsico Vietnam Beverage |
| | Consumer Insights Manager | Pacific Foods |
| | Consumer Insights Manager | Reckitt Benkiser (RB) |
| | Content Lead, Thought Leadership | Facebook |
| | Content Marketing | True digital |
| | COO | Winclap |
| | COO | MarCaps LLC |
| | COO | MarCaps LLC |
| | Corporate Marketing Lead | Procurement League |
| | Corporate Sales Representative | Nielsen |
| | CPO | Realeyes |
| | Creative Director | TERRITORY webguerillas |
| | Creative Director | Adclick Africa |
| | CRM | E.L.F. beauty |
| | CRM Email Marketing Specialist | RetailMeNot |
| | CRM Manager | Western Union |
| | CRO | NCS |
| | CSM | Adobe Systems Incorporated |
| | CSO | N-SHARE |
| | CSO/Partner | Hibou |
| | CTO | Chalk Digital |
| | CTO | Yonder Media |
| | CTO | Universidad Popular Autónoma del Estado de Puebla |
| | CTO / Co-Founder | Chalk Digital |
| | Customer Experience Advisor | SAP Global Marketing, Inc. |
| | Data Management | Neustar |
| | Data Scientist | Chicago Bears |
| | Data Scientist | MediaCom |
| | Data Scientist | Amazon |
| | Data Scientist | General Mills |
| | Data Scientist | Chicago Bears |
| | Data Scientist | HDFC Bank |
| | Data Scientist | Facebook |
| | Data Specialist | Google |
| | Data-Driven Marketing Director, Digital Solutions | Equifax |
| | Demand Director | SAP |
| | Developer | Mazaka |
| | Digital Acquisition | Western Union |
| | Digital Analyst | Ford Motor Co |
| | Digital Analytics Manager | GSK Consumer Healthcare |
| | Digital Analytics Manager | Johnson & Johnson |
| | Digital Commerce and Innovation Director | Procter & Gamble |
| | Digital Consultant | Ford Motor Co |
| | Digital Consultant | Salesforce |
| | Digital Manager | Universal McCann Worldwide |
| | Digital Manager | Universal McCann Worldwide |
| | Digital Marketing Manager | WorkFusion |
| | Digital Marketing Project Manager | Phoenix Team |
| | Digital Marketing Specialist | Western Union |
| | Digital Media Manager | Peloton Interactive, Inc. |
| | Digital Media Specialist | Noisy Trumpet |
| | Digital Operations | Sonoma Media |
| | Digital Producer | Discovery Communications |
| | Digital Retail Marketing Manager | Ford Motor Co |
| | Digital Strategist | Lexus Corporate Headquarters |
| | Dir-Brand Comm | Hunter Douglas |
| | Dir-Comm Plng | Mindshare |
| | Director | Bobit |
| | Director | Crossmedia |
| | Director | Abbott |
| | Director | Mindshare |
| | Director | Platinums Group |
| | Director | Kochava |
| | Director | Vibes |
| | Director | BorgWarner |
| | Director | New Engen |
| | Director | The Variable |
| | Director | Ally Bank |
| | Director | Epsilon |
| | Director | OUTFRONT |
| | Director | B2B Technologies |
| | Director | Infosys |
| | Director | Catalina |
| | Director | Universal McCann Worldwide |
| | Director | Hershey |
| | Director | Crossmedia |
| | Director | NATA DA NATA, Lda |
| | Director | RBI |
| | Director | Neustar |
| | Director | Mars Inc |
| | Director | Publicis Groupe |
| | Director | Nielsen |
| | Director | Shutterfly |
| | Director | Pervorm |
| | Director | Salesforce.com |
| | Director | Kellogg Company |
| | Director | Adams |
| | Director | Viant Adelphic |
| | Director | MMA |
| | Director - Performance Marketing Operations & Technology | Disney Streaming Services |
| | Director Customer Acquisition | Choice Hotels |
| | Director Data Products | VIZIO |
| | Director Digital Acquisition | Fleetcor Technologies |
| | Director Global Media | Western Union |
| | Director of Ad Sales, Marketing & Promotions | AURN |
| | Director of AdOps | Converge |
| | Director of Attribution & Digital Performance | Ziff Media Group |
| | Director of Brand Strategy | PricingOne |
| | Director of Brand Strategy | PricingOne |
| | Director of Consumer Insights & Analytics - Nutrition | Reckitt |
| | Director of Digital Marketing | ActionIQ |
| | Director of Enterprise Sales | adMarketplace |
| | Director of Insurance Marketing | AAA Northeast |
| | Director of Marketing | Weldcoa |
| | Director of Marketing | Costello Creative Group |
| | Director of Marketing | American Medical Association |
| | Director of Marketing | Daiya Foods |
| | Director of Marketing and Communications | Emodo Inc. |
| | Director of Marketing Communications | Cuisinart |
| | Director of Marketing Communications | DAC Group |
| | Director of Media Intelligence | SAS |
| | Director of Sales | Emodo Inc. |
| | Director of Sales | Gimbal |
| | Director of Sales and Partnerships | National CineMedia |
| | Director of Sales, East | Yieldmo |
| | Director of US Digital Analytics | GlaxoSmithKline |
| | Director, Agency Partnerships | Vizio |
| | Director, Analytics | Novus Media |
| | Director, Analytics | www.nutrisystem.com |
| | DIRECTOR, ANALYTICS & INSIGHTS | Tivity Health Services LLC |
| | Director, Business Development | Nielsen |
| | Director, Client Partnerships | NBCUniversal |
| | Director, Client Service | in4mation insights |
| | Director, Client Success | RetailMeNot |
| | Director, Competitive Intelligence | RingCentral |
| | Director, Consumer Media Marketing | Verizon Media |
| | Director, Customer Success | Salesforce Com Foundation |
| | Director, Data Science | Target Brands, Inc. |
| | Director, Digital & Total Brand Experience | Johnson & Johnson |
| | Director, Digital Experience | Saatchi & Saatchi |
| | Director, Digital Marketing | Abbott |
| | Director, Global Brand Strategy | Indeed |
| | Director, Global Marketing Capability | Kellogg |
| | Director, ID US Customer Marketing | Abbott |
| | Director, Marketing Performance & Insights | Hilton Worldwide |
| | Director, Media & Channels | Edward Jones |
| | Director, Mobile Product Management | OUTFRONT |
| | Director, North America | CM.com |
| | Director, Performance Media | Real Chemistry |
| | Director, Performance Media | Real Chemistry |
| | Director, Product Development | Mastercard |
| | Director, Programmatic Sales | Condé Nast |
| | Director, Research & Development | NCSolutions |
| | Director, Research & Insights | Stella Rising |
| | Director, Sales (Chicago) | Disney & ESPN Media Networks |
| | Director, Strategic Partnerships | Phunware |
| | Director, Strategic Partnerships and Business Development | WARC |
| | DM | HdFC bank |
| | DOS | Warner Media / CNN |
| | E-Commerce Manager | Colgate-Palmolive |
| | Earned Media | Home Depot |
| | ECD | Leo Burnett |
| | Ecommerce Content Manager | Cuisinart |
| | Editor | adncontents |
| | Email Operations | General Motors Corp |
| | Email Operations | GM |
| | EMEA Marketing Communications Specialist | Abbott |
| | Engagement Director | JCDecaux UK |
| | Engineering Manager | AutoZone |
| | Engineering Manager, Marketing Technology | Square |
| | Enterprise | Numerator |
| | Entrepreneur | Gillsoft Ltd |
| | Event Manager | Nielsen |
| | Event Marketing Manager | IBM Watson Advertising |
| | Event Marketing Manager | IBM Corporation |
| | Events Manager | World Federation of Advertisers |
| | EVP | MediaLink |
| | EVP | WideOrbit |
| | EVP | NCSolutions |
| | EVP Marketing Operations Officer | Calvin Klein |
| | EVP of Growth | Kochava |
| | EVP Strategic Sales | Kochava |
| | EVP, Chief Marketing Officer | Clear Channel Outdoor |
| | EVP, Data & Analysis | Digitas |
| | EVP, Global Digital Standards | Publicis |
| | EVP, National Ad Sales (Food+Network, TLC, OWN & Cooking Channel) | Discovery Inc |
| | EVP/Managing Director | Digitas |
| | Ex. Chief Innovation Officer | Samsung Electronics India |
| | Executive Account Director | Conde Nast |
| | Executive Assistant | Peloton |
| | Executive director | USTA Wyoming |
| | Executive Director | Dstillery |
| | Executive Director | JP Morgan Chase Bank |
| | Executive Director | EY |
| | Executive Director | mindshare |
| | Executive Director, Client Strategy | Valassis |
| | Executive Director, Marketing | E*TRADE |
| | Experience, Development Senior Manager, Brand | General Mills |
| | Field Marketing Manager | Volvo Cars US |
| | Finance | Dunk AB |
| | Former Director of Customer Marketing | Selfridges |
| | Founder | Gomegga |
| | Founder | Consilient Group |
| | Founder | Marketing Evolution |
| | Founder | Tambora Ventures |
| | Founder | digg insights |
| | Founder | Oppenheim Media Consulting |
| | Founder | ORO Labs |
| | Founder | |
| | Founder | Claimjumper Consulting |
| | Founder | Running Wild, LLC |
| | Founder | PoM Home Services |
| | Founder | MARS Marketing Analytics and Research Synergies |
| | Founder | Analyse & Strategie by Thomas Landschof |
| | Founder | MillerHill Partners |
| | Founder | Savvy - Marketing Intelligence |
| | Founder | Media Strategy, Analytics & Research |
| | Founder & CEO | BoardActive Corporation |
| | Founder & CEO | Cuebiq |
| | Founder & CEO | BoardActive |
| | Founder & Principal | Next Level Growth Strategies |
| | Founder and CEO | Barlow Innovation Group, LLC |
| | Founder and General Partner | Full Sail Ventures |
| | Founder and President | Marshall Cohen Associates |
| | Founder, Managing Director | NP solutions |
| | Founder, President | MillerHill Partners |
| | Founder/CEO | Adquizition |
| | Founder/CEO | Adquizition |
| | General Manager | Dan J. Burghardt Insurance Agency, Inc. |
| | General Manager | Virus Zero-pld industries |
| | Global Account Director, Digital Media | Adobe Systems Incorporated |
| | Global AD | Universal McCann Worldwide |
| | Global Chief Client Officer | Universal McCann Worldwide |
| | Global Chief Data & Analytics Officer | FCB |
| | Global Client Delivery Manager | Nielsen |
| | Global Client Leader | Kantar |
| | Global CSO | Wunderman Thompson |
| | Global Data Go-to-Market Lead | MightyHive |
| | Global Digital Brand Experience Manager | Ford Motor Co |
| | Global Director | Adjust |
| | Global Director | OMD |
| | Global director, head of paid media | Glovo |
| | Global Insights Director | Mars |
| | Global Marketing Director | Lantmannen Unibake |
| | Global Measurement Lead | Havas Media |
| | Global Media Director | McDonalds Corporation |
| | Global Media Director - Worldpanel Division | Kantar |
| | Global Program Manager | Facebook |
| | GM | Cavai |
| | GM Customer Experience | Neustar, Inc. |
| | Group Account Director | Mg Media |
| | Group Director | Performics |
| | Group Director | Performics |
| | Group Director - Analytics | Crossmedia |
| | Group Director Analytics | Crossmedia |
| | Group Director Client Strategy | Verizon |
| | Group Product Manager | Abbott |
| | Group Strategy director | Universal McCann Worldwide |
| | Growth | Readly |
| | Growth Marketing Manager | Testinium |
| | Growth Marketing Manager | Outer |
| | HCP & CRM Product Manager | Abbott |
| | Head - Marketing | Vistaar Financial Services Pvt Ltd |
| | Head Digital Marketing | Absa Bank |
| | Head Digital Marketing | RAKBANK |
| | Head Digital Marketing | Absa Bank |
| | Head E-commerce | Emami |
| | Head Marketing | Dataquest |
| | Head of Analytics | Mediabrands |
| | Head of Analytics, Marketing Intelligence | Uber |
| | Head of Brand and Retention Marketing | JustAnswer |
| | Head of Brand, Campaign and CRM | ODDSET |
| | Head of Data and Analytics | Wunderman |
| | Head of Digital | Union Home Mortgage (UHM) |
| | Head of Digital & Data | Sanofi Consumer Healthcare |
| | Head of Digital Growth & Strategy | Response |
| | Head of Global Advertising & Media | Indeed |
| | Head of Global Analytic Leads | Kantar |
| | Head of Global Business Development | Growing Innovations |
| | Head of Industry, Search Ads 360 | Google |
| | Head of Marketing | Abbott |
| | Head of Marketing | Lindt |
| | Head of Marketing | Marks and Spencer Reliance India |
| | Head of Marketing - Canada | Square |
| | Head of Marketing - Canada | Square |
| | Head of Marketing LATAM - Waze | Waze |
| | Head of Marketing Science | Snap Inc. |
| | Head of Marketing, Americas | Samsung Ads |
| | Head of Media | Citi |
| | Head of Media Technology Sales | IBM Watson Advertising |
| | Head of Mobile Global Product Marketing | Samsung Ads |
| | Head of Product, CDP | inMobi |
| | Head of Sales and Marketing | ProBioraHealth |
| | Head of Strategic Growth | Resulticks |
| | Head of Strategy | Ad |
| | Head-Mktg | Vein Clinics of America |
| | I&A Manager | Hallmark |
| | IBM Distinguished Designer | IBM iX |
| | Inisights | Google |
| | Innovation and Media Consultant | Total Market Media Inc |
| | Innovation Insights | Molson Coors |
| | Innovation Marketing Manager | Akapol S.A |
| | Insight Manager | Whitbread |
| | Insights Director | Colgate-Palmolive |
| | Integrated Media Strategy Coordinator | Kroger |
| | IT Director | P&G |
| | Key Accounts Manager | Abbott |
| | Lead - Marketing | Western Union |
| | Lead Data Scientist | 84.51° |
| | Lead Developer | Graham Media Group |
| | Lead Programmatic Solutions Manager | autoTrader |
| | Lead Strategist | Leo Burnett Lagos |
| | Leader of Creative Technology | IBM Watson Advertising |
| | Lecturer | University of Minnesota |
| | Manager | SAP Global Marketing, Inc. |
| | Manager | Western Union |
| | Manager | McDonalds Corporation |
| | Manager | Abbott |
| | Manager | United Parcel Service |
| | Manager | Verizon |
| | Manager | Kohl's |
| | Manager | Global Association of Risk Professionals |
| | Manager | Qualtrics |
| | Manager | Elsy |
| | Manager | Carter's |
| | Manager | cybage |
| | Manager | RB |
| | Manager | Bizbrand Foundry LLC |
| | Manager | Discovery Inc. |
| | Manager | Kleeman Group |
| | Manager | Google |
| | Manager | Starcom |
| | Manager | Cornerstone Advisors |
| | Manager | LocaitonGuru Solutions |
| | Manager | General Motors Corp |
| | Manager - Publisher Business Development | Affinity Global |
| | Manager Integrated Platform Sales | WARNER MEDIA |
| | Manager of Client Engagement | Brandsymbol |
| | Manager, Advertising | Ford Motor Co |
| | Manager, Client Communications | Disney & ESPN Media Networks |
| | Manager, Consulting Services | Neustar, Inc. |
| | Manager, Global Events | iconectiv |
| | Manager, Global Events | iconectiv |
| | Manager, Print and Digital Content | AAA Club Alliance, Inc. |
| | Manager, Programmatic & Data Strategy | Molson Coors Brewing Company |
| | Manager, Sales Development | Effectv |
| | Managing Director | Ernst & Young |
| | Managing Director | 360AdMedia |
| | Managing Director | Lecturer |
| | Managing Director | Oaklins DeSilva and Phillips |
| | Managing Director | Initiative |
| | Managing Director | Yieldmo |
| | Managing Director | Crossmedia |
| | Managing Director | Google |
| | Managing Director | Real Chemistry |
| | Managing Director | Noble Capital Markets |
| | Managing Director | REAL CHEMISTRY |
| | Managing Director | SciMark |
| | Managing Partner | Ally Bank |
| | Managing partner | GroupM |
| | Managing Partner | UpScalability, LLC |
| | Managing Partner | Mindshare |
| | Market Development Manager Central America and The Caribbean | Perfetti Van Melle |
| | Marketer | Khudr |
| | Marketing | Abbott |
| | Marketing | Western Union |
| | Marketing | Momentum Consulting Corp. |
| | Marketing | Verizon |
| | Marketing Analytics | Twitter |
| | Marketing Caommunications Director EMEA | Abbott |
| | Marketing Deputy Director | DA |
| | Marketing director | workato |
| | Marketing Director | Kroger |
| | Marketing Director | Abbott |
| | Marketing Director | Verizon |
| | Marketing Director | Brandsymbol |
| | Marketing Director | Brandsymbol |
| | Marketing Director | Lloyd Construction Company, Inc |
| | Marketing Director | Verizon |
| | Marketing Director | RB |
| | Marketing Director | Western Union |
| | Marketing Event Specialist | MGID |
| | Marketing Innovation Strategist | Eli Lilly |
| | Marketing Innovation Strategist | Eli Lilly |
| | Marketing Leader | GlaxoSmithKline |
| | Marketing Manager | Verizon Media |
| | Marketing Manager | Abbott |
| | Marketing Manager | Western Union |
| | Marketing Manager | Wells Fargo |
| | Marketing Manager | Western Union |
| | Marketing Manager | Clover Inc |
| | Marketing Manager | Abbott |
| | Marketing Manager | Western Union |
| | Marketing Manager | Freelance |
| | Marketing Manager | Hallmark |
| | Marketing Manager | R3 |
| | Marketing Manager | IBM Watson Advertising |
| | Marketing Manager | HSBC |
| | Marketing Manager | Intuit |
| | Marketing manager | Western Union |
| | Marketing Manager | US Healthconnect |
| | Marketing Manager | Western Union |
| | Marketing Media Manager | T-Mobile USA |
| | Marketing Operations Manager | Alight Analytics |
| | Marketing Performance & Insights Manager | Hilton Worldwide |
| | Marketing Science Partner | Snap Inc. |
| | Marketing Scientist | Ehrenberg-Bass Institute |
| | Marketing Specialist | Hallmark |
| | Marketing Specialist | Hallmark |
| | Marketing Specialist | Hallmark |
| | Marketing Specialist & Analyst | Western Union |
| | Marketing Sr Analyst | PepsiCo |
| | Marketing Support Manager | AT&T |
| | MarTech | Square |
| | MBA Candidate | UCLA Anderson |
| | Md | TikTok |
| | MD | ADVECTO GmbH |
| | MD South Africa and UK | Adcolony |
| | Measurement | ByteDance Inc. (TikTok) |
| | Measurement Lead | IBM Watson Advertising |
| | Media & Content | Heineken |
| | Media Analytics Manager | Walt Disney Parks and Resorts |
| | Media Buyer | Mediahub Worldwide |
| | Media consultant | Incubeta |
| | Media Director | Contra flow Strategies LLC |
| | Media Director | PUSH 22 |
| | Media Manager | Indeed |
| | Media Manager | Mars |
| | Media Manager | Sanofi |
| | Media Manager | MARS |
| | National Account Executive | Intersection |
| | North American Business Development Manager | MGID |
| | Owner | Evaluesell |
| | Owner | ideamkt |
| | Owner | GKare Danismanlik ve Bilisim LTd. |
| | Owner | Digital Marketing Inc. |
| | Owner | Campbell & Holloway |
| | Owner | Ntegrity Marketing Solutions |
| | Partner | Mediacom |
| | Partner | Reed Smith |
| | Partner | Mediacom |
| | Partner | Citi |
| | Partner | Kantar |
| | Partner | The Commercial Works |
| | Partner | i4i |
| | Partner | Jan Patera |
| | Partner | Bain & Company |
| | Partner | Polarsken Marketing Consulting |
| | Partner and Co-Founder | in4mation insights |
| | Partner, Chief Contact Strategist | d exposito & Partners |
| | Performance Marketing | GlaxoSmithKline |
| | Performance Marketing Manager | FSB |
| | Performance Marketing Manager | GlaxoSmithKline |
| | PM Lead | Northwestern Mutual Data Science Institute |
| | Portfolio Transformation Director | Mars |
| | Practice Manager | Infosys |
| | Precision Marketing Manager | Sanofi |
| | President | KB MarLytics, LLC |
| | President | Abbey, Mecca & Company |
| | President | Digimosaic Inc. |
| | President | Spark Foundry |
| | President | Saavn |
| | President | Purplegator |
| | President | One Epiphany LLC |
| | President | Diageo |
| | President | RPI |
| | President | Connected Interactive Inc |
| | President | Janus Strategy and Insights |
| | President | Datatel Solutions, Inc., |
| | President | Herflix |
| | President | IIA Consulting |
| | President | Xperience Consulting |
| | President | Marketplace Measurement |
| | President | Tutor Doctor |
| | President | KB MarLytics, LLC |
| | President & CEO | Thinktv Inc. |
| | President & CEO | Thinktv Inc. |
| | President and Chief Executive Officer | The Jim Stengel Company, LLC |
| | President, Digital | WEHCO Media, Inc. |
| | Pricing analyst | Globo |
| | Principal | Candela Growth Partners |
| | Principal | NTF Consulting |
| | Principal | Bright Consulting |
| | Principal | Integral Marketing & Creative |
| | Principal | Beth Uyenco & Associates |
| | Principal | BRiGHT Consulting |
| | Principal | Virazon Insights Llc |
| | Principal | Middlegame |
| | Principal | Foresight Associates |
| | Principal | Jamikelly Consulting |
| | Principal | Foresight Associates |
| | Principal Analyst | eMarketer, an Insider Intelligence brand |
| | Principal Analyst | Forrester |
| | Principal Consultant | Integrity Marketing & Media, LLC |
| | Principal Consultant | Integrity Marketing & Media |
| | Principal Director | Accenture |
| | Principal Product Manager | Amazon |
| | Principal, Brand Consultant | Joseph Brand Consulting |
| | Principal, Product Management | Amazon Online Germany |
| | Principle | DNA Media Lab |
| | Prodcut Specialist | Western Union |
| | Product and Tech Lead | King |
| | Product and Tech Lead | King |
| | Product Director | Lone Wolf Technologies |
| | Product Manager | Myntra |
| | Product Manager | Cricket Wireless |
| | Product Manager | sundaysky |
| | Product Manager | Cox Media Group |
| | Product Manager | Realeyes |
| | Product Manager | Numerator |
| | Product Marketing Lead | IBM Watson Advertising |
| | Product Marketing Lead | Entravision |
| | Product Mgr | Cricket Wireless |
| | Product Operations Manager | Clear Channel Outdoor |
| | Product+Marketing | Kount |
| | Production Manager | MultiChoice South Africa |
| | Professor | West Chester University |
| | Professor | TA Pai Management Institute |
| | Professor of Marketing | Wharton School/Univ of Pennsylvania |
| | Program Manager | Boston Consulting Group |
| | Program Manager | GM |
| | Program Manager - Personalization & Digital Marketing | Boston Consulting Group |
| | Project Manager | East Management Consulting |
| | Project Manager | Neustar, Inc. |
| | Publisher & Head of FS | SmartBrief |
| | Regional Brand Manager | Mars Wrigley |
| | Regional Head of Digital Marketing | SEEK Asia |
| | Regional Marketing Manager | Mars Wrigley |
| | Regional Sales Head | MCanvas Advertising Private Limited |
| | Regional Sales Manager | Salesforce |
| | Relationship Management | Neustar |
| | Reports Editor | WARC |
| | Research Director | Division of Tourism |
| | Research Director | Publicis Groupe |
| | Research executive | Publicis Groupe |
| | Research executive | Publicis groupe |
| | Research Manager | TripleLift |
| | Retail Marketing Manager | Louisiana-Pacific Building Solutions (LP Corp) |
| | RVP | Salesforce |
| | RVP | Adjust |
| | RVP, Sales - Midwest | Kargo |
| | Sales | Neustar, Inc. |
| | Sales and Marketing | MSSmedia |
| | Sales Consultant | BERA Brand Management |
| | Sales Consultant | BERA Brand Management |
| | Sales Development Manager | Sinch Engage |
| | Sales Development Representative | Kargo |
| | Sales Director | Digital Trends |
| | Sales Director | Yieldmo |
| | Sales Director | MiQ |
| | Sales Director | Bridgestone |
| | Sales Director | Comscore |
| | Sales Director | Christopher |
| | Sales Engineer | Google |
| | Sales Executive | Valassis |
| | Sales Manager | Abbott |
| | Sales Manager | Twitter, Inc |
| | SDR | Sinch Engage |
| | SE | IBM Watson Advertising |
| | Senior | EY |
| | Senior Account Director | WARC |
| | Senior Account Executive | Sinch Engage |
| | Senior Alliance Director | Oracle |
| | Senior Analyst | The Hershey Company |
| | Senior Analyst | NYS Property Data |
| | Senior Analyst | The Hershey Company |
| | Senior Analyst Loyalty Marketing | Target Brands, Inc. |
| | Senior Analyst, Portfolio Research | WarnerMedia |
| | Senior Associate, Integrated Media Planning | MediaCom |
| | Senior Brand Manager | in between jobs |
| | Senior Brand Manager | Campbell Soup Company |
| | Senior Campaign Manager & Strategist | GroupM |
| | Senior Consultant | Numerator |
| | Senior Consultant | LIGA2037 GmbH |
| | Senior Consultant | Numerator |
| | Senior Customer Success Manager | Scalarr |
| | Senior Customer Success Manager | Scalarr |
| | Senior Data and Applied Scientist | Microsoft Corporation |
| | Senior Digital Marketing Manager | Kellogg |
| | Senior Director | Kantar |
| | Senior Director | Belo + Company |
| | Senior Director | Salesforce |
| | Senior Director Client Service | in4mation insights |
| | Senior Director of Client Partnerships | Ibotta |
| | Senior Director of Enterprise CommercialDevelopment & Strategic Partnerships | NLogic Inc |
| | Senior Director of Global Marketing | Fiverr |
| | Senior Director of Sales | Gimbal |
| | Senior Director, Analytics | Poshmark |
| | Senior Director, Content Analytics | Kantar |
| | Senior Director, Digital Ad Sales | Priceline |
| | Senior Director, Marketing Analytics | Marriott International |
| | Senior Director, Media Strategy & Planning | Hilton Worldwide |
| | senior Director, Product Marketing & Industry Lead | Neustar |
| | Senior Global Industry Director | Teads |
| | Senior Growth Marketing Manager | Wildflower Health |
| | Senior lead, Global Marketing | Western Union |
| | Senior Lead, Global Marketing | Western Union |
| | Senior Manager | management science associates, inc. |
| | Senior Manager | Molson Coors Brewing Company |
| | Senior Manager | EY |
| | Senior Manager | RCP |
| | Senior Manager | Hyundai Motor Company |
| | Senior Manager | EY |
| | Senior Manager Digital Marketing | Hearst |
| | Senior Manager Marketing Analytics | Pandora |
| | Senior Manager of Integrated Media Strategy | Kroger |
| | Senior Manager, Ad Effectiveness | Pandora Media Inc. |
| | Senior Manager, Advanced Analytics | Molson Coors |
| | Senior Manager, Data Marketing & Creative Services | Tourism Whistler |
| | Senior Manager, Digital Marketing Science | Cater's |
| | Senior Manager, Marketing Measurement | Amazon |
| | Senior Manager, Marketing Operations | Conductor |
| | Senior Manager, Product Marketing | eBay Inc |
| | Senior Marketing & Commercial Advisor | Top Line Marketing |
| | Senior Marketing Manager | Neustar, Inc. |
| | Senior Marketing Manager | Verizon Media |
| | Senior Media Analyst | Choice Hotels |
| | Senior Media Manager | Signal Theory |
| | Senior Partner Manager | Pinterest |
| | Senior Product Manager | ICIS |
| | Senior Product Manager, NPS Prism | Bain & Company |
| | Senior Project Manager | CSS Staffing |
| | Senior Sales Director | Yieldmo |
| | Senior Sales Planner | Dow jones |
| | Senior Vice President | Brandsymbol |
| | Senior Vice President and Chief Marketing Officer | CVS Pharmacy, Inc. (CVS Health) |
| | Senior Vice President Media & Tech | Epsilon |
| | Senior VP, Client Services | Arrivalist |
| | Senior VP, Digital Marketing | Bank Of America |
| | Senior+Manager | Vanderlande Industries Inc |
| | Senior+Statistician | Neustar, Inc. |
| | Social Media | Wells Fargo |
| | Social Media Coordinator | Peloton |
| | Solution Consultant | Salesforce |
| | Solution Engineer | Salesforce |
| | Specialist Data Analyst | Mediamarktsaturn |
| | Sr Analytics Director | Ally Bank |
| | Sr Brand Manager | Wella Company |
| | Sr Brand Manager Innovation | MARS |
| | Sr Consultant | Neustar |
| | Sr Content Strategist | AT&T Communications |
| | Sr Dir | Clorox |
| | Sr director | The Mars Agency |
| | Sr Director | Capital One |
| | Sr Director | Nielsen Media |
| | Sr Director Consumer & Market Intelligence | General Mills |
| | Sr Director Digital Analytics | E*TRADE |
| | Sr Director Marketing Analytics | Ally |
| | Sr Manager | Walmart Media Group |
| | Sr manager | Adobe |
| | Sr Manager | The Hershey Company |
| | Sr Manager, Global Experiences | Kargo |
| | Sr Marketing Manager | E*TRADE |
| | Sr Mgr Marketing Analytics & Optimization | Molson Coors |
| | Sr Solution Consultant | Nielsen |
| | Sr Strategist | Mirum Brazil |
| | Sr tpm | Amazon |
| | Sr. Account Director | RetailMeNot - Ziff Media Group |
| | Sr. Account Executive | Google |
| | Sr. Account Executive | Kargo |
| | Sr. Account Executive | Kargo |
| | Sr. Account Executive | Kargo |
| | Sr. Account Manager | Fyber |
| | Sr. Analyst, Omnichannel Development | PVH Corp |
| | Sr. Consultant | Numerator |
| | SR. DEMAND MANAGER | CITRIX |
| | Sr. Digital Communications Specialist | Abbott |
| | Sr. Digital Communications Specialist | Abbott |
| | Sr. Digital Media Strategist | NetApp |
| | Sr. Director Change Management & Communications , CX | SAP |
| | Sr. Director of Client Services | The Trade Desk |
| | Sr. Director US Mobile Carrier Marketing | Samsung |
| | ‎Sr. Director, Customer Marketing & CRM | Casper |
| | Sr. Director, Marketing & Branding | Bay Cities |
| | Sr. Director, Marketing Management | Abbott |
| | Sr. Director, Media Solutions & Strategy | eMarketer |
| | Sr. Director, Media Solutions & Strategy | eMarketer |
| | Sr. Director, Sales | RetailMeNot |
| | Sr. DIrector, Sales Training & Performance | AdRoll |
| | Sr. Group Director | Real Chemistry |
| | Sr. Manager | Accenture LLP |
| | Sr. Manager Advanced Analytics | American Eagle Outfitters |
| | Sr. Manager, Digital Marketing | White Cap |
| | Sr. Manager, Marketing Data & Tech | MARS |
| | Sr. Manager, Marketing Strategy | CVS Health |
| | Sr. Marcom Specialist | Abbott |
| | Sr. Marketing Director | Abbott |
| | Sr. Media Manager | T-Mobile USA |
| | Sr. Performance Marketing and Analytics Manager | IBM Watson Advertising |
| | Sr. Product Manager | AAA Club Alliance, Inc. |
| | Sr. Product Manager | Blizzard Entertainment |
| | Sr. Regional Sales Director | inMarket |
| | Sr. Research Analyst | Charter |
| | Sr. Vice President, Marketing | HopSkipDrive |
| | Sr. Vice President, Marketing | HopSkipDrive |
| | Sr. Vice President, Marketing | HopSkipDrive |
| | Sr. VP Account Director | regroup,inc |
| | Sr.Director Product Management | TapClicks |
| | SRM | Nestlé |
| | Statistician | Neustar, Inc. |
| | Strategic Account Director | Neustar, Inc. |
| | Strategic Account Executive | Neustar, Inc. |
| | Strategic Accounts Director | Teads |
| | Strategic Marketing Director | KIOSK Information Systems |
| | Strategic Partnerships Director | Cognitiv |
| | Strategic Partnerships Director | Cognitiv |
| | Strategic Partnerships Director | Cognitiv |
| | Strategist | MilkPEP |
| | Strategy | 84.51° |
| | Strategy | OMD |
| | Strategy & Operations | Outdoor Media Specialists & Solutions |
| | Strategy and Innovation | AT&T Communications |
| | Strategy Consultant | Salesforce |
| | Strategy Director | Leo Burnett |
| | Strategy Director | Saatchi & Saatchi |
| | Supervisor | VSP |
| | Supply Chain | CHANEL |
| | SVP | Universal McCann |
| | SVP | Decision Analyst, Inc. |
| | SVP | Bank Of America |
| | SVP | IPSOS MMA |
| | SVP | Universal McCann Worldwide |
| | SVP | New Vitality |
| | SVP | Management Science Associates, Inc. |
| | SVP | Epsilon |
| | SVP - Data Manager | PNC Bank |
| | SVP - Marketing Data Strategy, Attribution & Partnerships | Bank Of America |
| | SVP Advertising Strategy | NBCUniversal |
| | SVP Customer Innovation | Numerator |
| | SVP Data | Numerator |
| | SVP Data Technology & Insights | SparkFoundry |
| | SVP Global Research | Universal McCann Worldwide |
| | SVP Marketing | TodayTix Group |
| | SVP of Marketing | DKM Marketing, LLC |
| | SVP Product | Gimbal |
| | SVP sales | Emodo Inc. |
| | SVP Strategy and Growth | Quigley-Simpson |
| | SVP, Advertiser Partnerships | adMarketplace |
| | SVP, Advertiser Partnerships | adMarketplace |
| | SVP, Brand Marketing | Centro |
| | SVP, Corporate Strategy | ADARA, Inc. |
| | SVP, Customers | Numerator |
| | SVP, Global Media Solutions | The Knot Worldwide |
| | SVP, Group Strategy Director | DDB |
| | SVP, Sales | Cuebiq |
| | SVP, Sales | MightyHive |
| | SVP; Brand | Papa John's International |
| | SVP; ENTERPRISE MEDIA EXECUTIVE | Bank Of America |
| | Teaching Assistant | Stockholm Business School |
| | Team Partnerships Manager, Retail | Pinterest |
| | US, Client Development Officer | Dentsu |
| | Vice President | General Atlantic |
| | Vice President | Kellogg Company |
| | Vice President ~ Digital Ad Tech | iloopMobile / nVIDIA |
| | Vice President ~Mobile Technolgy Solutions & Services Digital Ad Tech . | iloopMobile Inc |
| | Vice President Digital Ad Tech ~ iloopMobile Inc. | Cyber Technology Group |
| | Vice President, Global Marketing Analytics & Targeting | NBCUniversal |
| | Vice President, Growth | IMVU |
| | Vice President, Growth | IMVU |
| | Vice President, Insights | Arrivalist |
| | Vice President, International Marketing Solutions | American Express |
| | Vice President, Marketing Solutions | Neustar, Inc. |
| | Vice President, National Sales Interactive Digital Media Team Leadership & Motivation Social Media (East) | Pandora Media Inc. |
| | Vice President, Research and Insights | Dotdash |
| | Vice President, Sales | Marketing Evolution |
| | Vice President, Strategy | AppsFlyer |
| | VP | Comscore |
| | VP | Swiftmile.com |
| | VP | HCO |
| | VP | Phg |
| | VP | AWC |
| | VP | Publicis Media |
| | VP | Accenture LLP |
| | VP | Vibes |
| | VP | Network Advertising Initiative (NAI) |
| | VP | Publicis Media |
| | VP | Comscore |
| | VP | Universal McCann Worldwide |
| | VP | TrafficGuard |
| | VP | Epsilon |
| | VP | Viant Adelphic |
| | VP - Analytics | Catalina |
| | VP - Human Insights | The Clorox Company |
| | VP Ad & Ops | Universal McCann Worldwide |
| | VP ANALYTICS | UNIVERSAL PARKS |
| | VP Brand and Network Marketing | Gannett/ USA Today |
| | VP Brand Partnerships | OUTFRONT Media |
| | VP Branding & Marketing | Capital One |
| | VP Consumer Data Strategy & Activation | L'Oreal |
| | VP Customer Development & Strategy | Other- My company is not listed here (Non-Member) |
| | VP Customer Success | Nielsen |
| | VP Data Science | Concentric |
| | VP Decision Science and Analytics | Kellogg |
| | VP Digital | NCM |
| | VP Digital Sales Strategy | National CineMedia |
| | VP Europe Kellogg brands | Kellogg |
| | VP Global Marketing | kellogg |
| | VP Growth, Clorox DTC | The Clorox Company |
| | VP Head of Industry CPG | Pandora Media Inc. |
| | VP Head of Industry CPG | Pandora Media Inc. |
| | VP Marketing | Western Spirits Beverage Company |
| | VP Marketing | Wells Fargo |
| | VP Marketing | thinktv |
| | VP Marketing & Communications | KIOSK Information Systems |
| | VP Marketing Effectiveness | Nielsen |
| | VP Marketing Platforms | VF Corp |
| | VP Marketing Strategy | DialogTech |
| | VP Marketing, Growth | Realeyes |
| | VP Media and Digital | NBCUniversal |
| | VP Media Insights | Thinktv |
| | VP media insights | Thinktv |
| | VP N.A Caribbean and Asia | LATAM AIRLINES |
| | VP N.A, Caribbean and Asia | latam airlines |
| | VP of Data and Insights | Volta Charging |
| | VP of Field Marketing | Hownd, Inc. |
| | VP of Growth | Location3 |
| | VP of Sales, E-Commerce & DTC | Simpli.fi |
| | VP of Sales, East Coast | Adsmovil |
| | VP Partnerships | Zenreach |
| | VP Product | Numerator |
| | VP Product | Numerator |
| | VP Research | Teads |
| | VP Sales EMEA LATAM | Adcolony |
| | VP, Advertising Operations | 360 agency |
| | VP, Brand Strategy | Intersection |
| | VP, Client Management | Tiger Pistol |
| | VP, Client Partner | Motista |
| | VP, Client Partnerships | GSTV |
| | VP, Client Strategy | NBCUniversal |
| | VP, Customer Foundations | 84.51° |
| | VP, Digital & Marketing Operations | GE Digital |
| | VP, Digital Strategy | Noisy Trumpet |
| | VP, Field Marketing & Events | Sprinklr |
| | VP, Global Marketing Communications | Colgate-Palmolive |
| | VP, Interactive | Marden-Kane |
| | VP, Interactive | Marden-Kane |
| | VP, Marketing | Roku |
| | VP, Marketing | Cognitiv |
| | VP, Marketing | ThirdLove |
| | VP, Marketing | Roku |
| | VP, Marketing Analytics, Operations, Planning & Consumer Insights | SiriusXM |
| | VP, Marketing Integration BK NA | Burger King Corporation |
| | VP, Media | Bharti Airtel |
| | VP, Media Innovations & Technology | Centro |
| | VP, Partner, Global Research | Universal McCann Worldwide |
| | VP, Performance Solutions | Rakuten Advertising |
| | VP, Product Management | AT&T Communications |
| | VP, Research, Marketing | Lightbox OOH Video Network |
| | VP, Strategy | inMarket |
| | VP, UHNW Segment Marketing | Bank Of America |
| | Web-Based Business Manager | Sinch Engage |