MATT Unplugged 2022: The Future of Marketing Attribution
---
MMA MATT UNPLUGGED Virtual: The Future of Marketing Attribution
With data deprecation and the increase of privacy regulations, what role will MTA continue to play? Is it still the best form of measurement or a key part in a collection of measurement solutions? Despite these obstacles, new advancements such as the proliferation of connected TV data, development of cohort measurement and new cookieless identifier solutions, will allow brands to continue to provide personalization in a privacy-compliant manner.
The 4th annual MMA MATT Unplugged Virtual is a one-day event where marketers, attribution experts and other thought leaders will highlight strategies and approaches that will help brands reimagine campaign performance in today's complex data landscape. This year's attendees will:
Hear from brand executives discuss methodology challenges and advancements impacting attribution
Understand the importance of forging data partnerships with the rise of 2nd party data and retail media networks
Gain deeper insights into marketers' experiences with adoption and use from the latest MMA State of Attribution Benchmark Survey
Discover the future of measurement in cohorts, data clean rooms, and other privacy-preserving techniques
Maintain a privacy-centric framework that gains consumer trust and much more
Register today and join us as we rethink the world of marketing attribution.
Current Attendees Include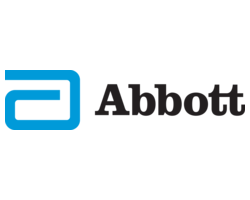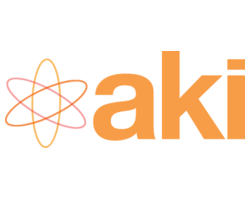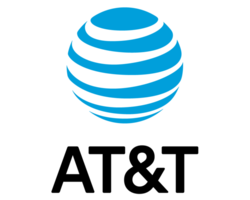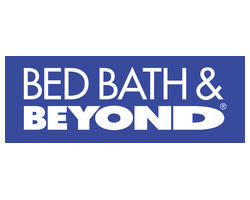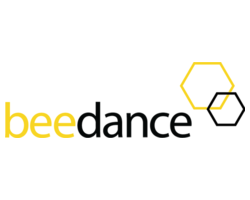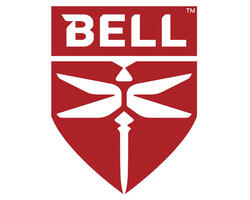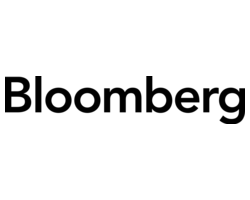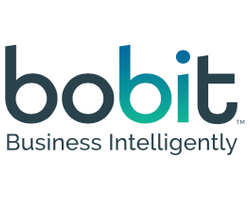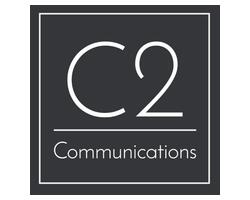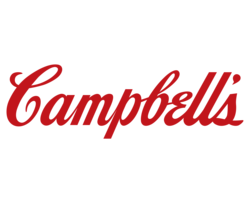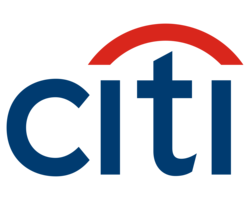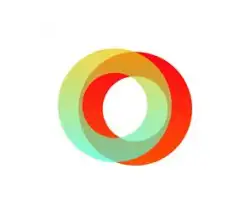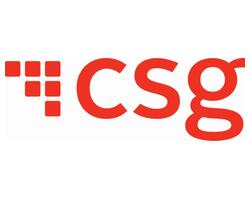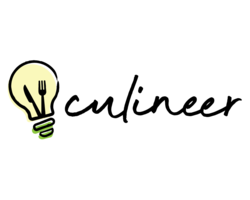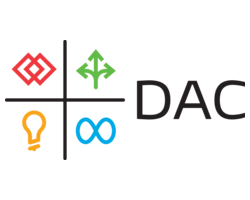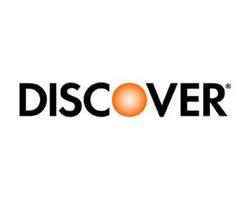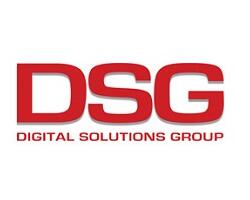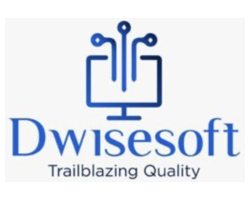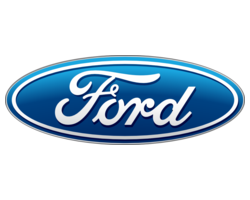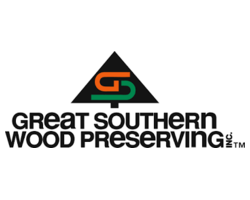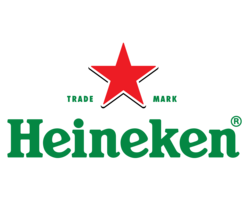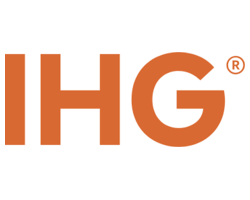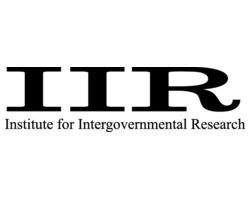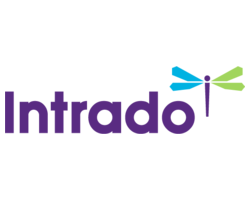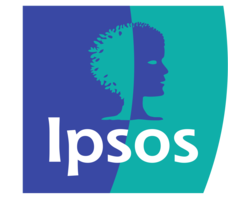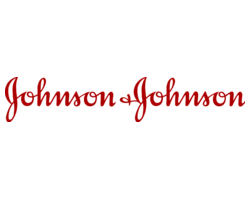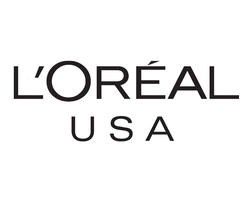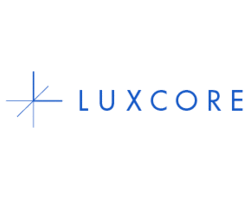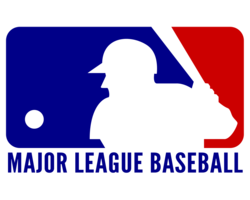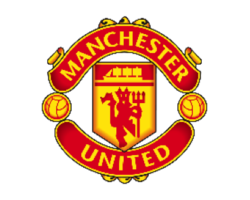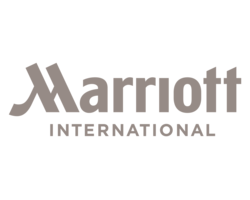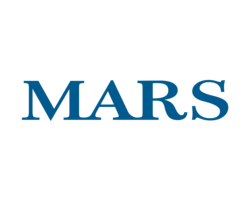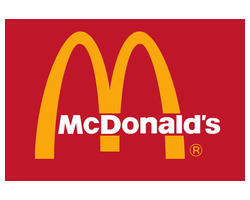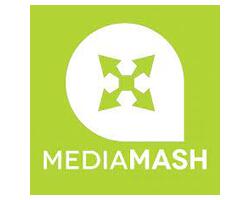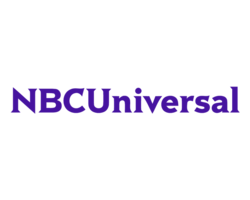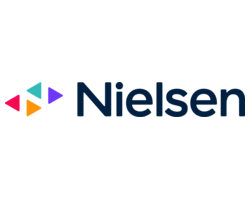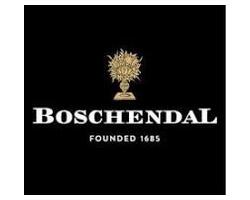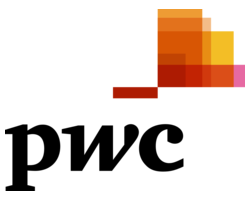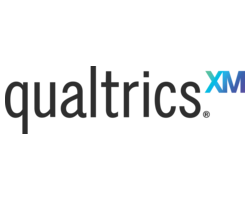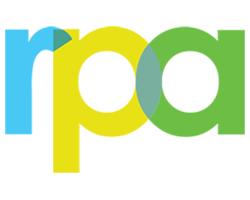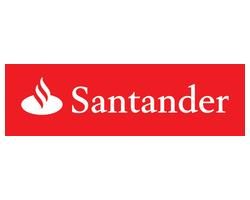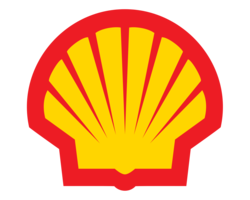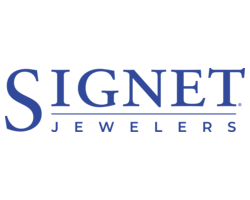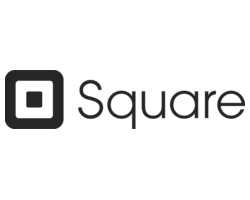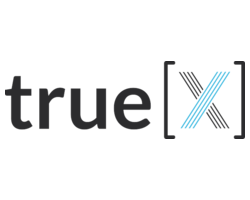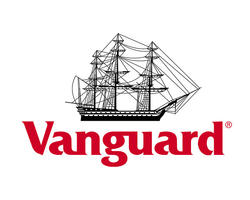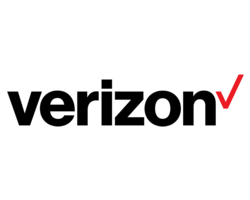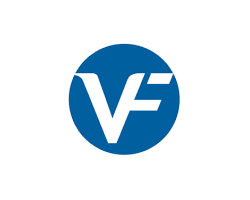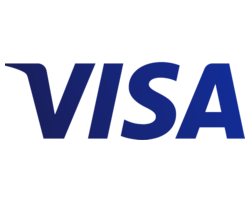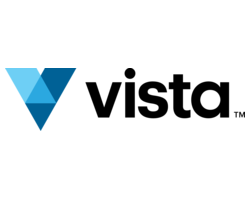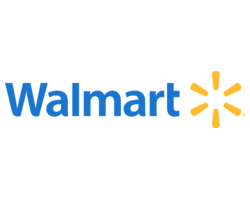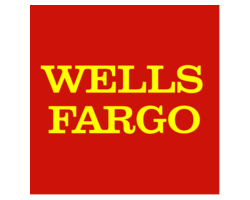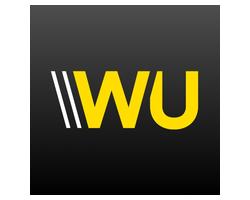 | Member | Job Title | Company |
| --- | --- | --- |
| | Account Coordinator | Foursquare |
| | Account Director | Direct Associates |
| | Account Director | Sinch |
| | Account Director | Bader Rutter & Associates |
| | Account Director | Foursquare |
| | Account Director | Hallmark |
| | Account Executive | Nice |
| | Account Executive | Aktie Now |
| | Account Executive | Crystal Ship |
| | Account Executive | SXM Media |
| | Account Executive | Neustar, A TransUnion Company |
| | Advertising Insights | Meta |
| | Advertising research manager | Google |
| | Analyst | Vanguard |
| | Analyst | Intuit |
| | Analyst | PASA |
| | Analyst | Catalina |
| | Analyst, Business Intelligence | Havas Media Group |
| | Analytics | Signet Jewelers |
| | Architect | cpamericas |
| | Art Director | The Trade Desk |
| | Assistant | Zcom |
| | Assoc Director Marketing Sciences | PHD |
| | Associate Brand Manager | InterContinental Hotels Group |
| | Associate Demand Executive | Foursquare |
| | Associate Director | Merck |
| | Associate Director | Walmart Inc. |
| | Associate Director | Quantum11 |
| | Associate Director Business Partner | MINDTREE |
| | Associate Director Performance Media | Johnson & Johnson |
| | Associate Director, Brand Strategy | Arnold Worldwide |
| | Associate Director, Web Analytics | Merck |
| | Associate Innovation Manager | GlaxoSmithKline |
| | Associate Manager, Campaign Marketing | InterContinental Hotels Group |
| | Associate Marketing Manager, Consumer Insights | Campbell Soup Co. |
| | Associate Vice President | Morning Consult |
| | Attribution & Measurement Global Strategy Lead | Prohaska Consulting |
| | Audience & Media Strategy Manager | Johnson & Johnson |
| | AVP | PREMIER Bankcard |
| | AVP Tech | HiddenBrains Info Tech Pvt Ltd |
| | Board Director | Upthetrade |
| | Brand | IHG |
| | Brand campaign management | Lazada Vietnam |
| | Brand Manager | Reckitt |
| | Business Development Manager | Foursquare |
| | Business Execution Consultant | Wells Fargo |
| | Business Intelligence Analyst | Institute For Intergovernmental Research |
| | Business Lead | Western Union |
| | Business Program Owner | Johnson & Johnson |
| | CBO | Glympse |
| | CCX Lead | Team One - Saatchi & Saatchi |
| | CDMO, UK & Ireland | L'Oreal |
| | CEA | Squared Away |
| | CEO | DSG Limited |
| | CEO | Luxcore, Ltd. |
| | CEO | MANCHESTER Enterprises, Inc. |
| | CEO | MediaMash |
| | CEO | Off The Edge Media |
| | CEO | X+m |
| | CEO | oneATM Ltd |
| | CEO | RichAudience |
| | CEO | MSS Media, Inc. |
| | CEO | Visual Notification Ads |
| | CEO | GMF Consulting |
| | CEO | ISource ITES Pvt Ltd |
| | CEO | Rulo |
| | CEO | VuePlanner |
| | CEO / Co-Founder | PLAN C Agency |
| | CEO & Principal | Prohaska Consulting |
| | Chief Communications Officer | Great Southern Wood Preserving, Inc. |
| | Chief Data Officer | Team One |
| | Chief Expectation Setter | Permits.com |
| | Chief Experience Officer (CXO) | Sandals Resorts International |
| | CIO | Marketsmith |
| | Client development director | Barclays |
| | Client Executive | Neustar, A TransUnion Company |
| | Client Services Manager | Roku |
| | CMO | Hush |
| | CMO | FlexCare |
| | CMO | Ljkuhn consulting |
| | Co-Founder | Itchy Feet Animations |
| | Cofounder | ice global ecommerce tech pvt ltd |
| | Commercial Insights | Syngenta |
| | Comms Planning Director | Havas media |
| | Consultant | Qualtrics |
| | Consultant | Neustar, A TransUnion Company |
| | Consultant | Ernst & Young |
| | Consulting Director | 84.51° |
| | Consumer Care Analyst | Johnson & Johnson |
| | Consumer Energy Global Marketing | Shell |
| | Consumer Journey Director | VF Corporation |
| | Consumer Understanding & Customer Experience Senior Manager | Tigo |
| | Contact Center Operations Manager | B&H Photo Video |
| | Content | Swrve |
| | COO | Hosta a.i. |
| | Cooperate Strategy Manager | B&H Photo Video |
| | Copywriter & PIM Specialist | Brunswick Corporation |
| | Corporate Digital Marketing Manager | Brunswick Corporation |
| | CPO | NA |
| | CRC Manager | Nespresso |
| | Creative Director | Ziba Design |
| | CRM and CX Lead | Johnson & Johnson |
| | CRM Manager | Dayuse |
| | CRM Operations Manager | General Motors Corp |
| | CSO | Tunad |
| | CTO | Data for Good Limited |
| | Customer Experience Lead | Consulta (Pty)Ltd |
| | Customer Experience Lead | SEEK |
| | Customer Experience Manager | Kalos Boutique |
| | Customer Insights Dept Mgr | B&H Photo Video |
| | Customer Service Manager | Ferreira Optical Limited |
| | Customer Success Manager | Basis Technology |
| | CX Manager Performance | Teads |
| | CX Marketing Head | Philip Morris Pazarlama ve Sat?? Anonim ?irketi |
| | Data and Analytics Coordinator | ICON International |
| | Data Engineer | IBM Watson Advertising |
| | Data Engineer | Nielsen |
| | Data Scientist | Universal Parks & Resorts |
| | Data scientist | Nielsen |
| | Demand Associate | Foursquare |
| | Dept Lead | Empower |
| | Digital Advertising Manager | Brunswick Corporation |
| | Digital Advertising Specialist | Brunswick Corporation |
| | Digital Brand Experiences Manager - Global | Ford Motor Co |
| | Digital Experience | The Trade Desk |
| | Digital Manager | Shell |
| | Digital manager | Universal McCann Worldwide |
| | Digital Marketing Analyst | Brooks |
| | Digital Marketing Lead | Google |
| | Digital Marketing Manager | Ford Motor Co |
| | Digital Marketing Manager | Western Union |
| | Digital Marketing Manager | Western Union |
| | Digital Marketing Manager | Western Union |
| | Digital Marketing Platform Lead | Truist |
| | Digital Product Owner - Dealer Experience | Brunswick Corporation |
| | Digital Technology Strategist | Abbott |
| | Director | Abbott |
| | Director | AT&T Communications |
| | Director | Bobit Business Media |
| | Director | Cuebiq |
| | Director | Gain Theory |
| | Director | Mars Wrigley |
| | Director | Neustar, A TransUnion Company |
| | Director | RPA |
| | Director | The HEAT Group |
| | Director | The Working Solution Ltd |
| | Director | Transmativ |
| | Director | The Advertising Research Foundation |
| | Director | Fidelity |
| | Director | Nielsen |
| | Director | Crossmedia |
| | Director | DigitalReef |
| | Director | Foursquare |
| | Director | Ulta Beauty |
| | Director - Direct Response Ad Sales | National CineMedia (NCM) |
| | Director - Strategy and Innovation | AT&T Communications |
| | Director Analytics | RPA |
| | Director CX Design and Strategy | Wells Fargo |
| | Director Data Science | Nielsen |
| | Director Marketing | Western Union |
| | Director of Analytics | Choice Hotels |
| | Director of Audience | Crossmedia |
| | Director of Enterprise Sales - Retail Vertical | FourSquare |
| | Director of Expert Solutions | Kantar |
| | Director of Marketing | Foursquare |
| | Director of Marketing | MegaFans |
| | Director of Marketing Analytics | Havas Media |
| | Director Of Marketing And Business Development | The Language Shop (thelanguageshop.org) |
| | Director of Marketing Data Science | Google |
| | Director of Operations | Stay SoFlo |
| | Director of Product Marketing | Foursquare |
| | Director of sales | B&H Photo Video |
| | Director Research & Analytics | Allscope Media |
| | Director, Ads Privacy GTM Strategy AMER | Google |
| | Director, Advanced Data & Analytics | Kellogg |
| | Director, Agency and Strategic Partnerships | Foursquare |
| | Director, Analytics | Havas Media |
| | Director, Brand Partnerships | Nielsen |
| | Director, Brand Science | Indeed |
| | Director, Category Marketing | The Home Depot |
| | Director, Consumer Data Strategy | Heineken |
| | Director, Consumer Experience & Digital Marketing | Reckitt |
| | Director, Consumer Media Marketing | Yahoo |
| | Director, CX Design, Innovation & End to End Communications | Marriott International |
| | Director, Data & Analytics | ICON International |
| | Director, Data Science | Nielsen |
| | Director, Data Science | Claritas Inc |
| | Director, Data Sciences and Analytics | G&S Communications |
| | Director, Enterprise Sales | Sinch |
| | Director, Global Marketing Capability | Kellogg |
| | Director, Global Paid Search | Vista |
| | Director, Integrated Media | Kroger |
| | Director, Integrated Media | Kroger |
| | Director, JetBlue Co-Brand | Mastercard |
| | Director, Marketing Performance & Insights | Hilton Worldwide |
| | Director, Marketing Science | DAC Group |
| | Director, Media | Home Depot |
| | Director, Paid Social | Basis Technologies |
| | Director, Precision Marketing | Johnson & Johnson |
| | Director, Product | Instacart |
| | Director, Programmatic Solutions | Basis Technologies |
| | Director, Research | Ziff Davis |
| | Director, Strategic Projects | The Home Depot |
| | Director, U.S. Diabetes Care | Abbott |
| | Director, US Ad Research | Twitter |
| | Divisional Marketing Manager | Wells Fargo |
| | DVP, Marketing Intelligence | Abbott |
| | EA to Sean Downey, Administrative Business Partner | Google |
| | Email Marketing Manager | GSMA |
| | Email Operations | General Motors Corp |
| | Emerging Talent Leadership Programs Manager | Discover Financial Services |
| | Event Analyst | RankMyApp |
| | EVP, Attribution and Analytics | Ipsos |
| | Exec Experiences Manager | Qualtrics |
| | Executive director | USTA Wyoming |
| | Executive VP, Strategy and Research | USIM |
| | Exhibits Manager | Brunswick Corporation |
| | Experiential Marketing Manager | Canva |
| | Field Marketing | NICE |
| | Founder | MARS Marketing Analytics and Research Synergies |
| | Founder | MillerHill Partners |
| | Founder | Protrek Company Limited |
| | Founder | Iotinsobs |
| | Founder | Sharehaven |
| | Founder & CEO | BoardActive |
| | Founder CEO | Connect The Dots |
| | Founder Director | Univbrands |
| | Founder/CEO | Culineer |
| | General Manager | inMarket |
| | Global Communications Consultant | Anheuser-Busch InBev |
| | Global Consumer Experience Organization (CxO) | Johnson & Johnson |
| | Global Data Strategy Manager | McDonalds Corporation |
| | Global Director | Western Union |
| | Global Director of Brand CX | General Motors Corp |
| | Global Director of Marketing | Brunswick Corporation |
| | Global Head of Performance Marketing & Media | Bloomberg L.P |
| | Global Head, Marketing Analytics | Capgemini |
| | Global Marketing Sr Director | Abbott |
| | Global Product Lead | Google |
| | Global Social Media & Privacy Support | Johnson & Johnson |
| | Global UA Lead - Mobile | Canva |
| | Global VP for Marketing, Agency & Technology Strategy | Prohaska Consulting |
| | GM | InfoSum |
| | GM, Integrated Marketing Comms | Colgate-Palmolive |
| | Group Director | Teads |
| | Group Lead, Marketing Science | Snap Inc. |
| | Group Product Manager | Google |
| | Group Sales Director | Foursquare |
| | Group VP, Analytics and Insights | Ziff Media Group |
| | Growth Manager | Ergeon |
| | Head Marketing, Global Marketing | Abbott |
| | Head of Americas Product GTM, Brand Planning & Measurement | Google |
| | Head of Brand and Retention Marketing | JustAnswer |
| | Head of Creative Solutions | Aki Technologies |
| | Head of Customer Analytics, Google Cloud, Public Sector | Google |
| | Head of CX | Ticmas |
| | Head of Digital | C2 Communications |
| | Head of Digital commerce and Retail Media Partnership | GroupM Belgium |
| | Head of Marketing | The Aspen Group |
| | Head of Marketing Data Science | Google |
| | Head of marketing NorthAsia | The Trade Desk |
| | Head of Partner Development | Foursquare |
| | Head of Performance Marketing | Moneyhub |
| | Head of Performance Marketing | Truist |
| | Head of Product Marketing | Aki Technologies |
| | Head of Product Marketing | ByteDance Inc. (TikTok) |
| | Head of quantitative marketing | airfrance |
| | Head of sales | NewsBreak |
| | Head of Scale & Enablement | Google |
| | Head of Strategy & Marketing | PadSquad |
| | Head of technical solutions | Quantcast |
| | Industry Executive | Neustar, A TransUnion Company |
| | Industry Lead | Snowflake |
| | Industry Marketing | Meta |
| | Industry Marketing Manager | Roku |
| | Innovation Marketing Manager | true[X] |
| | Insights Coordinator | Foursquare |
| | Insights Director | Colgate-Palmolive |
| | Integrated Media Strategist | Kroger |
| | Integrated Media Strategist | Kroger |
| | Integrated Media Strategist | Kroger |
| | International Digital Marketing Specialist | Connectngo Limited |
| | Lead Customer Success Officer | Qatar Airways |
| | Lead Training & Optimization | Johnson & Johnson |
| | Leader, Media Solutions | IBM Watson Advertising |
| | Lecturer | University of Minnesota |
| | Manager | NBCUniversal |
| | Manager | Western Union |
| | Manager | Western Union |
| | Manager | Ernst & Young |
| | Manager Transformation & Capabilities | InterContinental Hotels Group |
| | Manager, Advanced Analytics | General Motors Corp |
| | Manager, Advertising Research | Meta |
| | Manager, Audience & Media Management | Johnson & Johnson |
| | Manager, Brand Communications | The Home Depot |
| | Manager, Customer Analytics | Western Union |
| | Manager, Customer Experience CDMO | Emergent BioSolutions |
| | Manager, CX | Firma Foreign Exchange |
| | Manager, Email+Mobile Marketing | Hilton Worldwide |
| | Manager, Insights and Analytics | Reckitt |
| | Manager, Integrated Media | E & J Gallo Winery |
| | Manager, Market Research | General Motors Corp |
| | Manager, Marketing Communications | TELUS |
| | Manager, Media Analytics and Insightts | Shiseido |
| | Manager, Transformation + Capabilities | Global Marketing | InterContinental Hotels Group |
| | Managing Director | 360AdMedia |
| | Managing Director | Ernst & Young |
| | Managing Director | Liviya International Pvt Ltd |
| | Managing Director | SciMark |
| | Managing Director | Dekoder |
| | Managing Director | Google |
| | Managing Director Analytics | Crossmedia |
| | Managing Director, Global Partnerships | Foursquare |
| | Managing Director, New Business, Corporate Marketing & Partnerships | in4mation insights |
| | Market researcher | Meta |
| | Marketing | Reckitt |
| | Marketing | Western Union |
| | Marketing | Verizon |
| | Marketing | Roku |
| | Marketing Analyst | Hilton Worldwide |
| | Marketing Analytics Lead | Square |
| | Marketing Associate | Foursquare |
| | Marketing Cloud Vice President, Product Marketing | Salesforce |
| | Marketing Coordinator | Santander |
| | Marketing Coordinator | ALS |
| | Marketing Coordinator | in4mation insights |
| | Marketing Director | ORM Consulting |
| | Marketing Director | Wildflower Health |
| | Marketing Director | Alefyek |
| | Marketing Growth | Measured Inc. |
| | Marketing Intern | Pereira e Lolli Advogados Associados |
| | Marketing Manager | Santander |
| | Marketing Manager | Western Union |
| | Marketing Manager | Perma-Bound Books |
| | Marketing Manager | Fintech |
| | Marketing Manager | Sinch |
| | Marketing Manager | Catalina |
| | Marketing Manager | Grupo Deacero |
| | Marketing Manager | Western Union |
| | Marketing Manager | Hilton Worldwide |
| | Marketing Measurement | The Home Depot |
| | Marketing Media Manager | T-Mobile USA |
| | Marketing Project Manager | Brunswick Corporation |
| | Marketing Project Manager | Brunswick Corporation |
| | Marketing Science Manager | Google |
| | Marketing Specialist | Bell Helicopter |
| | Marketing Specialist | Huawei |
| | Marketing Specialist & Analyst | Western Union |
| | Marleting Coordinator | Optimax |
| | MarTech | Square |
| | Measurement Lead | IBM Watson Advertising |
| | Measurement Lead | IBM Watson Advertising |
| | Measurement Lead | IBM Watson Advertising |
| | Measurement Lead | Google |
| | Measurement Lead | Google |
| | Medi Buyer/Planner | The USIM |
| | Media Director | The Variable |
| | Media Manager | Indeed |
| | Media Operations | General Motors Corp |
| | Media Solutions Director | Merkle Inc. |
| | Media Strategist | Kroger |
| | Medical Marketing Manager | Reckitt |
| | Mgr. Marketing Mix Performance Expansion | Hilton Worldwide |
| | NA VP of Media and Consumer Engagement | Molson Coors Brewing Company |
| | OMNI Capabilities Manager | Johnson & Johnson |
| | Omnichannel CX Lead | Google |
| | Omnichannel Shopper Marketing Manager | Johnson & Johnson |
| | Online Marketing Senior Manager | B&H Photo Video |
| | Owner | Cunningham.Tech Consulting |
| | Paid Digital Marketing Manager, Retail | Brooks Running |
| | Paid Media Specialist | Brooks Running |
| | Paid Social Media Specialist | Brunswick Corporation |
| | Partner | beedance |
| | Partner | Mediacom |
| | Partner - Client Leadership | Mindshare |
| | Partner and Associate Director | BCG |
| | Partner Marketing Manager | Foursquare |
| | Performance Marketing | Bloomberg L.P |
| | Performance Marketing manager | FINN |
| | Performance Media Lead | Johnson & Johnson |
| | Performance Media Manger | Kroger |
| | Planner/Buyer | USIM |
| | Platform Solutions Consultant | Adform |
| | PMM | FOURSQUARE |
| | Precision Media & Data Strategy Manager | Molson Coors Brewing Company |
| | President | Marketplace Measurement Worldwide |
| | President | Sua Advertising |
| | President | Sell More Now LLC |
| | President | Diakonos Management Solutions |
| | President - Americas | Adform |
| | President & Co-Founder | Dwisesoft |
| | President & COO | GainShare Performance Marketing |
| | Principal | PwC |
| | Principal | BRiGHT Consulting |
| | Principal | Middlegame |
| | Principal Statistician | Neustar, A TransUnion Company |
| | Product Brand Measurement Specialist | Google |
| | Product Head Digital | Hdfc Bank |
| | Product Management | CSG |
| | Product Manager | Discover Financial Services |
| | Product Manager | Hagerty Inc |
| | Product Manager | Woolworths Group |
| | Product Manager | LionMane Software |
| | Product Manager | Nielsen |
| | Product Marketing | The Trade Desk |
| | Product Marketing Manager | The Trade Desk |
| | Product Marketing Manager | TransUnion |
| | Product Owner | Ford Motor Co |
| | Product Partnerships Manager | Foursquare |
| | Program Manager | Boston Consulting Group |
| | Programmatic Expert | AboutMedia |
| | Programmatic media director | H&L Partners |
| | Programmatic Supervisor | RPA |
| | Quantitative Researcher | Meta |
| | Quantitative Researcher | Meta |
| | Regional Associate Director, Marketing | Merck |
| | Regional Director, Brand Partnerships | Foursquare |
| | Regional Marketing Manager | 3M |
| | Regional Sales | NICE |
| | Research & Development Marketing Science Lead | Google |
| | Research Lead | Meta |
| | Research Marketing Science Lead | Google |
| | Retail Marketing Manager, Strategy & Analytics | Google |
| | Sales Director | Barometer |
| | Sales Director | Sinch |
| | Sales Director | Adform |
| | Sales Director Southeast | Sinch |
| | Sales Manager | Samsung Ads |
| | Sales Marketing & Enablement Manager | Foursquare |
| | Sales Rep | NICE |
| | Sales Specialist | Mobavenue |
| | Senior Account Executive | Foursquare |
| | Senior Account Executive | Health 4 Brands |
| | Senior Account Executive | Foursquare |
| | Senior Account Manager | Media.Monks |
| | Senior Advisor | IAB Tech Lab |
| | Senior AE | Bloomberg L.P |
| | Senior Business Consultant | Digital Platforms |
| | Senior Digital Strategist | Sensis |
| | Senior Director | Nielsen |
| | Senior Director | Foursquare |
| | Senior Director Marketing | E*TRADE |
| | Senior Director of Marketing Communications | Cuisinart |
| | Senior Director of Product Management, Media Measurement & Multi-Touch Attribution | Catalina |
| | Senior Director, Plan & Optimize | Nielsen |
| | Senior Event Analyst | RANKMYAPP |
| | Senior Group Manager, Marketing Integration & Operation | Hyundai Motor America |
| | Senior Lead, Global Marketing | Western Union |
| | Senior Localization Account Manager | Vista |
| | Senior Localization Account Manager | Vista |
| | Senior Manager | Digital Turbine |
| | Senior Manager | Western Union |
| | Senior Manager | Kroger |
| | Senior Manager | Ernst & Young |
| | Senior Manager, Consumer Data Strategy & Performance | Heineken |
| | Senior Manager, Deal Desk | Foursquare |
| | Senior manager, Marketing Communications | DAC Group |
| | Senior Manager, Marketing Performance & Insights | Hilton Worldwide |
| | Senior Manager, Media & Audience Management North America | Johnson & Johnson |
| | Senior Manager, Programmatic Media | Johnson & Johnson |
| | Senior Marketing Performance Analyst | Bose |
| | Senior Paid Social Director | Jellyfish |
| | Senior Product Manager - Machine Learning, Artificial Intelligence for HR and Finance | Workday |
| | Senior Programmatic Campaign Manager | Wpromote |
| | Senior Project Manager, Marketing & Loyalty | Hilton Worldwide |
| | Senior Shopper Marketing Manager, Ecommerce | Johnson & Johnson |
| | Senior Specialist | Western Union |
| | Senior Vice President, Audience Development + Marketing Operations | Major League Baseball |
| | Shopper Insights Researcher | Google |
| | Social Media Analyst | Johnson & Johnson |
| | Solutions Architect | Sinch |
| | Sr Account Executive | Kargo |
| | Sr Analytics Director | Ally Bank |
| | Sr Director | Bed Bath & Beyond |
| | Sr Director | Salesforce |
| | Sr Director Analytics | Vista |
| | Sr Director, Customer Experience | ThermoFisher-PPD |
| | Sr Director, Direct Marketing | Discover Financial Services |
| | Sr Enterprise Customer Success Mgr | Foursquare |
| | Sr Group Director, Strategic Accounts | Foursquare |
| | Sr Manager, Global Systems Management | Johnson & Johnson |
| | Sr Manager, Search & Performance Media | Johnson & Johnson |
| | Sr Marketing Research Manager | SmileDirectClub |
| | Sr Measurement Lead | Quantcast Corporation |
| | Sr Prin Solution Consultant | Neustar, A TransUnion Company |
| | Sr Specialist, Strategic Insights | Empower Media Marketing |
| | Sr Strategist | Empower |
| | Sr. Director | Johnson & Johnson |
| | Sr. Director - Retail Media+ | The Home Depot |
| | Sr. Director, Brand Partnerships | Nielsen |
| | Sr. Director, Marketing Management | Abbott |
| | Sr. Manager | Capital One |
| | Sr. Manager Marketing Analytics | Intuit |
| | Sr. Manager of Photo/Video Production | Mohawk Industries |
| | Sr. Manager, Customer Experience | Best Buy |
| | Sr. Manager, Data and Analytics | Intuit |
| | Sr. Marketing Manager | Walmart Inc. |
| | Sr. Media Director | Howard's Appliances Inc. |
| | Sr. Media Investment Associate | ICON International |
| | Sr. Sales Manager | Twitter |
| | Sr. Solution Sales Executive | Intrado CX360 |
| | Strategic Account Director | Neustar, A TransUnion Company |
| | Strategic Account Director | Neustar, A TransUnion Company |
| | Strategic Account Executive | Salesforce |
| | Strategic Client Director | Foursquare |
| | Strategic Growth Lead - Marketing Solutions | Neustar, A TransUnion Company |
| | Strategic Marketing Manager | Verizon |
| | Strategic Partner Manager | Google |
| | Strategic Partnerships Development Manager | Google |
| | Strategic Planning Manager | Plan C Agency |
| | Supervisor, Comms Strat | Havas Media |
| | SVP | Forbes |
| | SVP | Universal McCann Worldwide |
| | SVP | Kantar |
| | SVP - Chief Digital Officer | Altria Group |
| | SVP - Head of Global Solution Consulting | Nielsen |
| | Svp analytics | Havas |
| | SVP Engagement Strategy | Cult Health |
| | SVP Global Client Development | The Trade Desk |
| | SVP Intelligence Strategy | Havas Media |
| | SVP Marketing Data Strategy | Bank Of America |
| | SVP Media Strategy, Digital Marketing, Talent Relations, Content Management | Univision Communications Inc |
| | SVP of Product | Foursquare |
| | SVP, Analytics | Havas |
| | SVP, MarTech | Havas Media Group |
| | SVP, Product | Kantar |
| | SVP, Product Managment | Nielsen |
| | Team Leader | Massy Stores |
| | Temp Commerce Operations | E & J Gallo Winery |
| | Vice President | Sinch |
| | Vice President | Nielsen |
| | Vice President Marketing Effectiveness | Nielsen |
| | Vice President Mobile CMS | ilooPmobile Inc. |
| | Vice President of Sales | Sinch |
| | Vice President, Integrated Media | The Home Depot |
| | Vice President, Knowledge Lab | Neustar, A TransUnion Company |
| | Vice President, Partner Alliances | Swrve |
| | VP | Havas |
| | VP CMI & Data Strategy | Heineken |
| | VP Consumer Activation, Luxury Beauty | L'Oreal |
| | VP Customer Development & Strategy | Sinch |
| | VP Data Science | Nielsen |
| | VP Digital data + recognition | Citi |
| | VP Director Analytics | Havas Media Group |
| | VP Experience & Engagement | UHCU |
| | VP Growth and Strategy | Kantar |
| | VP Marketing | Wells Fargo |
| | vp marketing | thinktv |
| | VP Marketing Capabilities | VISA |
| | VP Media and Digital | Universal Parks & Resorts |
| | VP Media and Digital | Universal Parks & Resorts |
| | VP of Loyalty & Insights | Regal Entertainment Group |
| | VP of Marketing | Brunswick Corporation |
| | VP of Product Marketing | InfoSum |
| | VP Product | Kantar |
| | VP Programmatic | Demand Local |
| | VP Programmatic Partnerships | Frameplay |
| | VP Sales | Kargo |
| | VP Sales, Marketing Solutions | Neustar, A TransUnion Company |
| | VP, Business Ops | Swrve |
| | VP, Data Science | Nielsen |
| | VP, Marketing | Bottle Rocket |
| | VP, Marketing Communications | TELUS |
| | VP, Media Platforms | Google |
| | VP, Sales & Demand | Foursquare |
| | VP, Transformation Initiatives and Capabilities | Colgate-Palmolive |