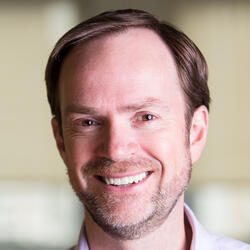 Duncan McCall is the CEO and co-founder of PlaceIQ, the leading location-intelligence company that helps brands make better marketing and business decisions.
As a serial innovator, Duncan is credited with inventing the concept of joining movement data to a dynamic map of the real world to offer new context for a new level of understanding - allowing brands, marketers, and enterprises to transform their insight into customers and markets.  PlaceIQ's data is harnessed for mission critical business strategies by the top companies in retail, dining, auto, and more.  
Prior to PlaceIQ, Duncan founded and led a venture backed consumer Internet business with the goal of enabling and empowering users of location aware devices. Duncan also built and led IS Solutions Inc., a premier Silicon Valley based System Integrator.  His time spent working on RFID and universal positioning startups would later be the foundation on which PlaceIQ was built. Outside of the startup world, Duncan has also made an impact for one of the world's largest organizations in working for ExxonMobil, in the UK and Asia. 
Follow Duncan on Twitter @dunkmac and LinkedIn.