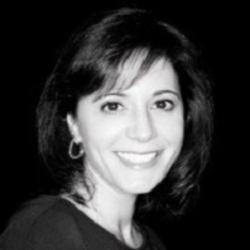 Lisa Materazzo
Corporate Manager, Media Strategy & Digital Engagement
As Corporate Manager of Media Strategy and Digital Engagement for Toyota Motor Sales (TMS), Lisa Materazzo is responsible for integrating and innovating Toyota's paid, earned and owned media strategies.  Lisa also oversees the development and implementation of Toyota's digital marketing efforts, including Toyota.com, Toyota Owners Online and dealer and customer online experience tools.
Before joining Toyota Motor Sales in her current role, Lisa served as the automotive category Marketing Director for AOL. Prior to that she served as Vice President of Marketing for Build-A-Bear Workshop's start-up, automotive-themed toy retailer, Ridemakerz, where she oversaw marketing, social media, PR and business development activities.
Lisa began her career at TMS in 1998 as a senior product planner and held several subsequent positions at the company. As National Marketing and Communications manager for Scion, she was responsible for advertising, media and interactive marketing. She was also previously the National Manager of long range marketing planning and the Product Planning Manager for Toyota trucks.
Lisa earned the Interactive Advertising Bureau's digital media professional certification in 2013.  She has a Master of Business Administration and Bachelor of Science in marketing from Binghamton University in Binghamton, N.Y.