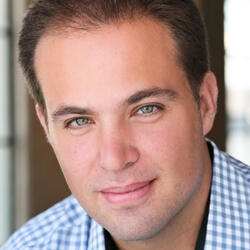 As General Manager of Thinknear by Telenav, Eli Portnoy oversees the only mobile advertising network focused on using location more intelligently to deliver unique audiences, better consumer experiences and deeper location insights for advertisers. A thought leader in the mobile advertising space and a vocal proponent of making location the driving factor in differentiating mobile from other digital advertising platforms, Portnoy has written for and been quoted in numerous publications including TechCrunch, Digiday, MediaPost, Street Fight Magazine, iMedia and Forbes. Portnoy is also a frequent industry panelist and focuses on evangelizing the use of intelligent location technologies in the mobile advertising space.
Portnoy co-founded Thinknear as part of TechStars, the elite technology incubator based in New York. In 2012, Portnoy oversaw Telenav's acquisition and integration of Thinknear, the largest successful exit of any TechStars venture to date. The acquisition gave Thinknear access to more than 14 years of Telenav's location data—something that no other mobile advertising company can match.
Prior to Thinknear, Eli was part of the senior product management team for Amazon's digital video group, where he focused on connected devices and subscription products. Eli has been named a "Top Young Entrepreneurs" by Businessweek and ranked 21st on Inc. magazine's "Coolest Young Entrepreneur" list. He earned a BA from the University of Pennsylvania and an MBA from Harvard Business School.