Agenda
Day 1
09:20 AM – 10:05 AM
Strategies & Insights for Modern Marketing
This year has witnessed significant and altered consumer behaviour/trends .This has resulted in brands having to transform their methods of connecting with their customers. This is forcing marketing leaders to lead in new ways and rethink their marketing mix and messaging. 
Brand marketeers in Indonesia too have had had to evolve their strategies and adapt to changes. This panel discussion stresses upon ways that each sector is approaching these modern marketing methods, besides providing insights into maintaining customer loyalty and how to position ones organization for future success. 
10:05 AM – 10:30 AM
Using Data to Win in a World Without Cookies
Marketers must reinvent an online advertising industry built on third party cookies – virtually overnight. Marketing technology expert David Raab will clarify the challenges faced in replacing cookies, describe the actions needed to find effective replacements, and illustrate the key role that customer data will play in these solutions and broader business success.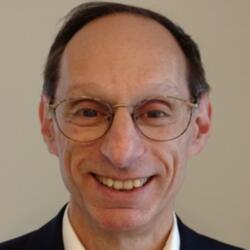 Founder and CEO of the Customer Data Platform Institute
Customer Data Platform Institute
10:40 AM – 11:05 AM
eCommerce 4.0 : Live Streaming eCommerce
Bessie Lee will speak on one of the hottest trends in marketing in China - live streaming ecommerce, and how live streaming is creating new and innovative ways for brands and retailers to connect with consumers. With 5G developing, advanced technologies such as data analytics, VR and AR technologies have given livestreaming huge market potential.
Bessie will also touch on the challenges for brands looking to add live streaming to their retail strategy.
As CEO of WPP China, Bessie played a key role in the digital transformation of China's largest advertising group, whilst making angel investments in the sector. Three years ago, she left WPP to launch China's first Martech VC fund at Withinlink, which invests in AI-powered tech start-ups that represent the next wave of innovation in China.
11:05 AM – 11:30 AM
Marketing in the Era of Digital Commerce
Modern Marketing for the digital era is already amongst us since we are experiencing accelerated change and companies need to further enhance capabilities to remain competitive.
In APAC Markets especially in Indonesia with the continuing growth of successful start-ups ,it is essential to understand the dynamics in this space. In Indonesia, transactions value in the digital commerce segment is projected to reach USD 33,015m in 2020 and the average transaction value per user in this segment is expected to be USD254.1 in 2020 as per statista.com insight. Largely stimulated by the modernization of technology, digital commerce has been embraced as an integral cog in the inner workings of the online retail world.
As more people use mobile devices, a larger number of customers are seeking out convenient ways to shop using their smartphone, demonstrating adaptations in consumer buying behaviour. An amalgamation of elements are bundled into a marketer's efforts to execute a digital commerce strategy. It encompasses a wide array of additional tasks that makes this strategy more thorough.
With the combination of e-commerce and m-commerce together ,online buying and selling has branched out to social commerce, influencer marketing and live shopping "shoppertainment" besides content like blogs, product descriptions, and social media posts amongst many other engaging elements. Our panellists for today will delve into how this space is and can smartly be used by marketers to achieve their overall marketing objectives and how to harness this platform effectively."
11:30 AM – 11:55 AM
Greg Stuart on Solving the Toughest Challenges in Marketing Measurement
12:25 PM – 12:50 PM
OTT in SEA : Streaming and The Future of TV
The TV landscape is undergoing a sea change as viewers around the globe shift from traditional broadcast television towards a rich ecosystem of on-demand options. While Western markets embrace Connected TV, in Southeast Asia, the landscape is fundamentally different, as a blossoming ecosystem of OTT players deliver original and imported content streamed over the internet, whose audiences access and consume content primarily through mobile devices.
With many of these platforms supported by ads, the impact on advertisers is profound. But the opportunity is poorly understood, with little data to quantify the reach and scale these new platforms provide. Working with Kantar, The Trade Desk has commissioned new research that for the first time paints a clear picture of what the future of TV looks like in Southeast Asia, from usage to ad behavior to audience insights, on both a regional and in-country level.
Join Kantar and The Trade Desk to learn what the research uncovered and what marketers should do about this new chapter in the history of TV.
12:50 PM – 13:15 PM
OTT Streaming : Setting The Stage for Consumer Video Consumption
The global OTT streaming market is expected to grow from $104.11 billion in 2019 to $161.37 billion in 2020 at a compound annual growth rate (CAGR) of 55.0%. 
  
The exponential growth is also due to the increased consumption during the current uncertain times during which the subscription to various OTT streaming channels and viewership has increased. 
  
Indonesia Over-the-top Market is Estimated to Reach $1.50 Billion by 2026: Allied Market Research .Rise in prominence of direct carrier billing, surge in subscription of over-the-top video.
Increase in penetration of smartphones and compatibility with OTT applications, and high speed of internet, drive growth of the Indonesia over-the-top market.
  
OTT providers are now even sharing content across their individual platforms without insisting on exclusivity with IP owners. They have also globally capitalized on the surge in demand by implementing innovative strategies to increase paid subscriber base, which in turn, will raise profitability.
  
The Topic being discussed is the growth of the OTT landscape and how it has revolutionized content delivery and consumption.
13:15 PM – 13:40 PM
Driving Precision Marketing at Scale by Harnessing the Power of Data
As investment in digital media continues to accelerate at an unprecedented pace in Southeast Asia, consumers today are more connected than ever. Marketers across the region face one common challenge today: Driving Precision Marketing at Scale. With the power of Data, marketers can cut across clutter and drive unique and personalised experiences that matter to consumers. Join Rishi Bedi, Eka Sugiarto, and Anggi Paramita as they share their thoughts during this insightful panel discussion.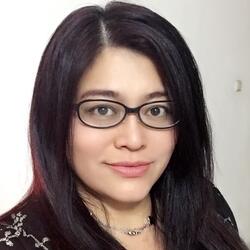 Head of Integrated Digital Marketing, Media & Commerce Hub Personal Care and Head of Media
13:40 PM – 14:05 PM
Asian Consumers: Looking Back to View Forward
In a disrupted world, how can consumer facing businesses win?   Where do we find the clues that will help us succeed?  Is there a code or a manual or a playbook that will help businesses breakthrough? 

Join Balki Radhakrishnan as he encourages brands and businesses to deliver breakthrough performance by focusing on the consumer – and to win with Asian Consumers by looking back to view forward. 
14:15 PM – 14:40 PM
What was a given yesterday is no longer valid today especially this year. Brand marketers across have realised that they cannot resort only to the tried and tested anymore and need to adapt quickly to changed consumer behaviour, buying patterns and engagement methods.
Audience demographics have also been altered and brands need to fast adapt to this new breed of digital users besides working on achieving optimum ROI while devising their marketing strategies. This panel sheds light on how studies have highlighted this change and how marketers can effectively embrace this "New Media Normal"
14:40 PM – 15:05 PM
Media Publishing Platforms & The Changing Dynamics
This year has been a disruptive year.Keeping in mind the fast changing trends and consumer patterns, most brand marketeers, agencies and ad tech businesses have had to re-invent, improvise and adapt to stay ahead of the curve.
Besides the dynamics involved with the changing consumer patterns ,media publishing platforms have had to counter cookie blocking which is a threat to their business.
These platforms have now to counter, innovate and adapt to stay relevant in todays challenging times.This panel discussion would centre around how these platforms plan to adapt, co-exist and thrive in the given circumstances.
15:05 PM – 15:15 PM
MMA & WARC : The State of Mobile Marketing in Indonesia 2020
The MMA & WARC report summarises the findings of the latest mobile marketing survey done to assess how advertisers and agencies are using, and planning to use mobile as a part of their marketing strategy.It focuses on the the critical areas which need to be taken into account by advertisers for eg.video & location, besides also discussing the challenges being faced and the impact the pandemic has had on the mobile media industry.
Day 2
9:10 AM – 9:35 AM
Culture Next: The Age of Audio
09:35 AM – 10:00 AM
Leveraging Attribution Data For Business Marketing
Mobile attribution data is usually centred around a narrow domain of analytics for marketing campaigns, but there is much more that can be done with this powerful data. 
  
This data is a gold mine for a marketeer if used effectively.
  
Indonesia is one of the markets at the forefront of innovation, technology, and consumer growth in SEA. It being a mobile-first culture with an aggressively growing mobile connection penetration and usage of mobile, the attribution data is of huge value to brands/marketeers who wish to connect and re-connect their audiences.
  
 Our panel discusses taking a realistic approach to often overlooked opportunity for enterprises to share valuable data across teams and departments, who can in turn leverage it to smartly and effectively achieve their marketing objectives besides applying it in new and relevant ways as well.
10:00 AM – 10:25 AM
Google Economy SEA Report
Join us for a deep dive into the 2020 e-Conomy SEA report by Google, Temasek and Bain & Company where Veronica Utami, Country Marketing Director of Google Indonesia, Philippines and Southeast Asia Next Billion Users dives into the Indonesia-specific details of the report and get a look at the changes to the Internet economy during the pandemic.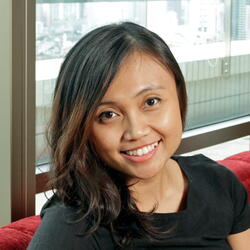 Country Marketing Director - Indonesia, Philippines and SEA Next Billion Users

10:35 AM – 11:00 AM
The Future Of Mobile Payments
Mobile payments have been gaining popularity, setting expectations for a bright future across the globe. According to the Global Mobile Payment Market report, the market is projected to grow at an annual rate of 33% between 2019 and 2026, reaching $457 billion in 2026
  
 Despite economic uncertainty, consumers around the world are turning to the internet for the goods and services that they previously would have looked for in-store. In Asia-Pacific, this has meant that some emerging markets have accelerated their adoption of digital services; the growth that was projected to take years has only taken months. One notable example of this is Indonesia. High levels of social media engagement and reliance on mobile creates a foundation for social commerce in Indonesia. The convenience of social commerce reduces the length of the purchase journey, particularly through 'click and buy' options, and makes mobile the key device for purchase
So where exactly are we headed as far as a mobile currency system and how soon do we see the same being adopted by a larger number of consumers in Indonesia.
11:00 AM – 11:25 AM
Unlock The Opportunity Around Gaming & Esports
The increasing popularity of players in various sports, growing investment in internet infrastructure are the primary factors that are offering immense growth opportunities to the Gaming and Esports market. Gaming is now the biggest mass marketing channel, similar to what social media marketing was 15 years ago.The stereotype of gamers is changing across all age groups and social demographics; It's more female, affluent and older than you think. PC to Console to Mobile and now eSports are all showing the value of engagement to advertisers especially during the recent COVID times.
The development of Esports in Indonesia is dependent on accessibility to audiences and participants at various levels and expansion of partnership beyond the early adopters of Esports (i.e. TV, Traditional media, government bodies, international sporting events, traditional advertisers).Adaptation and education is critical for advertisers looking at Esports as a marketing solution. Join this discussion to understand how brands can communicate effectively within this fast growing ecosystem.
11:25 AM – 11:55 PM
Insightful session on Global Advertising: The Outlook for Technology & New Media
11:55 PM – 12:05 PM
The MMA & WARC report summarises the findings of the latest mobile marketing survey done to assess how advertisers and agencies are using, and planning to use mobile as a part of their marketing strategy.It focuses on the the critical areas which need to be taken into account by advertisers for eg.video & location, besides also discussing the challenges being faced and the impact the pandemic has had on the mobile media industry.
12:05 PM – 12:35 PM
Designing A Modern Marketing Organization
Learn how to Design A Modern Marketing Organization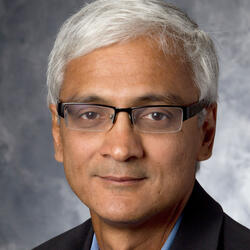 The Coca Cola Company Chair, Professor of Marketing
The University of Georgia, The Terry College of Business

12:35 PM – 13:00 PM
Global Advertising: The Outlook for Technology & New Media
Insightful session on Global Advertising: The Outlook for Technology & New Media
13:00 PM – 13:25 PM
Marketers Perspective : Content Creation for New Media
Traditional marketing just isn't the number 1 marketing choice anymore, especially for brands whose audience is young people. Instead, they're choosing other marketing strategies like the content route that enable them to engage with their customers and form a relationship with them.
  
2020 has seen some very interesting trends like Podcasts, Live video streams,carousel posts, user generated content, voice search and the list goes on.
Indonesia has the fourth largest youth market in the world. This generation is extremely tech-savvy and not averse to change. Their decisions are significantly influenced by peers and recommendations from friends and family. This audience is open to consider spending their money on new products and services which makes it imperative for brands to create relevant and contextual content to engage with this young and vibrant audience.
  
Our panel of speakers will delve through how one can tap on the right pulse and create content which relates to this audience that they are targeting.
13:25 PM – 13:50 PM
Outcomes Based Marketing: Towards a New Science of Advertising Planning
Marketers typically create media plans that aim to maximize campaign reach. But is a plan that is designed to maximize sales and outcomes perhaps better for brands? What is the role of targeting in terms of ROAS and which approach better serves the brand both in the short term and the long term?  
MMA and Neustar have worked together to study these questions. In this session, Vas will present never before released results from a comparative analysis of alternative media plans and explain why these findings are repeatable and provide a better growth framework for brands.
14:00 PM – 14:25 PM
We are a society driven by digital technology. Such is its impact that there are countries where citizens don't have regular running water, but own smartphones. Digital marketing has a significant influence on people's interactions, work, purchases and life habits. As such, companies today need to adapt to modern marketing requirements by effectively using the tools that digital marketing provide one access to. Here comes tomorrow, the epicenter of which is mobile – closer, personalized, powerful.
This is about to further explode with the spread of 5G, AI, and other emerging technologies. Mix in a growing generation of screenagers and mobile obsessed consumers, and you have a once-in-an-era transformation in the way brands and their customers interact. This last statement holds true even more for Indonesia considering we are a mobile first country.For marketers this means adapting to marketing in a mobile connected world – creating customer experiences that matter and are meaningful. The connected consumer generation defines how we need to transform, change and deliver relevancy. 

Our esteemed panel brings together marketing thought leaders and tech experts whose work is designed to benefit tomorrow's consumers and their changing mindset. 

Indonesia has the fourth largest youth market in the world (MMA+WARC survey). The mobile and tech savvy audience in Indonesia is considered 'digital natives,' spending large amounts of time on social media and online. Purchase decisions are mainly driven by peers and recommendations from friends and family. Interestingly leisure and entertainment, including gaming are the sectors seeing the most innovation.

This panel of speakers will discuss strategies on how to develop relevant influencer partnerships, leverage content optimization , and built a new community platform that gives the audiences the tools they need to connect and inspire.