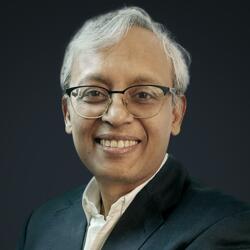 Satyajit Sen, CEO, Havas Group Indonesia
Responsible for overall agency and account stewardship, thought leadership and leveraging agency presence in Indonesia.

Satyajit is a highly respected and credentialed industry leader. In a career spanning 29 years, Satyajit has provided industry smarts, counsel and guidance to numerous organizations across multiple categories, including Technology, FMCG Grocery, Consumer Healthcare, Automotive, Banking and Financial Services, Travel & Tourism and Food & Beverages and Pharmaceuticals.
He has spent the large majority of his career in media agencies and as such possesses intricate knowledge and experience on how to drive strong, client-orientated and performance driven businesses. Over his career, Satyajit has lead growth in agencies including Zenith, Initiative, O&M and Mediacom. More recently, Satyajit has gained invaluable client-side experience across the six years he has spent leading the Media function at Samsung India.