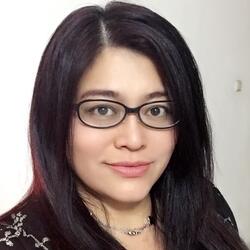 Eka Sugiarto
Head of Integrated Digital Marketing, Media & Commerce Hub Personal Care and Head of Media
@ekasugiarto
Getting into Media after extensive marketing experience, Eka found that her passion of making a difference through brands encounters an ever-dynamic media market and exciting arrays of promising touchpoints along the consumer journey. Within SEAA, the exponential growth of mobile first consumers excites her even more.
Eka Sugiarto has more than 15 years of marketing experience across Unilever, both in local Indonesian business and within the global organisation in brand development. Her category marketing experience covers home care, personal care and refreshments.
A chemical engineer with a business degree, she has found her passion in connecting with consumers and exploiting category growth opportunities. At home, she is a mom with two opinionated daughters. She enjoys eco-travelling, playing musical instruments, and creating with gadgets.