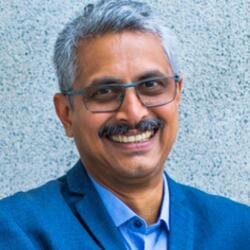 Gowthaman Ragothaman is the CEO of Aqilliz, a first of its kind middleware technology that strives to enable an interoperable and collaborative digital marketing ecosystem. Affectionately known as G'man across the advertising community, his career spans almost three decades across the globe, having held multiple senior leadership positions during his tenure at the WPP group of companies.
Having seen first-hand the many challenges across the AdTech and MarTech ecosystems, G'man founded Aqilliz in September 2019 to enable a more equitable, collaborative, and privacy-compliant industry. As a long-standing advocate of emerging technologies, G'man has spearheaded the implementation of blockchain-powered MAdTech solutions across Aqilliz's existing portfolio of clients across a variety of industries.
A self-professed Marvel freak at heart, G'man constantly strives to emulate his favourite characters in everyday life.