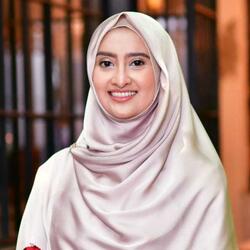 Amalia Sarah Santi
Paragon Technology and Innovation
Amalia Sarah is currently the Chief Marketing Officer for PT. Paragon Technology and Innovation.
She is a passionate marketer who has succeeded growing global big brands across categories for nearly two decades. Now, she is leading the no.1 Indonesia strongest beauty brand. Through her strength of hybrid of local wisdom and the global mindset, her main agenda is bringing Paragon Purposeful Brands (Putri, Wardah, Make Over, Emina & Kahf) to continue make an impact and spread goodness for consumers.
Together with Paragon, she is in a full time passion to prepare Indonesia's young leaders to be the next global champion.