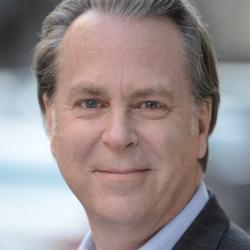 Greg Stuart
Mobile Marketing Association
@gregstuart
Greg Stuart is the CEO of the Mobile Marketing Association (MMA), the leading global media trade group focused on the burgeoning mobile marketing industry. Over the past 5+ years, Greg has transformed the association, attracting major CMO's and major media/tech company leaders across the industry to lock arms and advance the marketing industry.  Greg has more than tripled the organization's revenue, oversees 800+ member companies globally and works alongside top "mobile-first" brands on the MMA Global Board, which includes Facebook to General Motors, Google to Marriott, Twitter to Allstate and many more.
While Greg is an expert on mobile marketing, his background expands to include both the traditional and digital marketing. He was formerly the CEO of the Interactive Advertising Bureau (IAB), the trade group for interactive advertising and marketing, which was another successful turn-around of a failing business.
With three decades spent in marketing, serving as CMO, CRO and CEO, 20+ years of which focused on digital and emerging technology, Greg has worked across the media landscape including roles with Y&R, Sony Online Ventures, Cars.com, Flycast Ad Network (IPO'd in 1999) and advised two dozen other venture-backed businesses, which have now transacted for well over $2 billion.
In addition to being a member of the National Speakers Association, Greg is an author of What Sticks: Why Most Advertising Fails and How to Guarantee Yours Succeeds, which was recognized by AdAge as the as the No. 1 book of the "10 books you should have read".
In 2006, AdAge selected Greg as part of the "10 Who Made Their Mark", along side Jay-Z and Chad Hurley, he is also a regular contributor to the industry debates and issues.