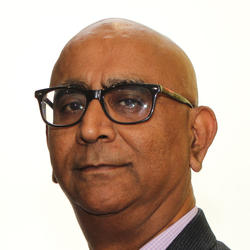 Innovative Market Maker
Ananda Rao has over 30 years of experience within the Australian and SE Asian Market.
As the Founder & CEO of Infomo, Ananda has been responsible for the creation of several innovative products that are now being commercialized. Under his leadership, Infomo has generated a very attractive calling card to open large enterprise relationships across several countries. As a result, Infomo is now poised for explosive growth across several markets with ANZ, SE Asia and the Middle East.
Through his long career which has lasted over 30 years, Ananda has become a seasoned entrepreneur having weathered both successes and failures through sheer passion and perseverance.
Ananda Rao's claim to fame is the fact that he started Infosys from scratch in Australia. After seeing a documentary about Infosys on ABC television, he proactively approached Infosys with a business plan and earned the rights to start their business in Australia as a one man show in November 1999. Over the next 6 years, Ananda Rao was instrumental in growing Infosys to become a giant in the Australian IT outsourcing market growing it about 600 people with a turnover if over $150m per annum. During this period, Ananda Rao was a key figure in the low-cost disruption of the $3b IT services marketplace of Australia. The blue-chip large accounts he developed for Infosys Australia included names like Telstra, NAB, Suncorp and others.
During his early years of working in Australia, he played a key role in the growth of another business called Compumod Pty Ltd, a company involved in products and services related to structural analysis using the finite element method. Starting as an engineering analyst, Ananda Rao helped grow the company from just five specialists to almost forty consultants becoming the General Manager of their Victorian branch and later expanded the business to KL & Singapore. During this period, Ananda Rao also started their testing services by designing and developing a mobile data acquisition system with real time analysis capabilities to validate computed results from finite element methods creating serious competitive advantages for Compumod within a niche marketplace.
Ananda is a firm believer in value creation through disruption.
Ananda has a master's degree in Mechanical Engineering from Queen's University, Kingston, Canada