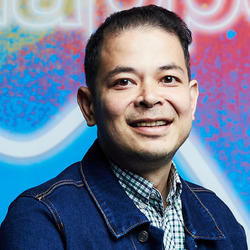 Dwi posses 17+ years experience in various consumer technology and digital advertising companies, in Indonesia and abroad. During his tenure, Dwi's responsibilities has spanned over multi-functions; from marketing, business development, user growth, to sales and strategic partnerships; making him a well-rounded marketer with vast network in various industries.
Prior to his current role as Country Head of Indonesia at Twitter; Dwi managed Business Development for Twitter in SEA and Australia to close strategic deals for the company in multi-industry.
His experience in consumer technology includes digital a heading the [email protected], Global Marketing Head at Sequoia Capital backed, Bubbly in Singapore to lead strategic partnerships and user growth, as well as anchoring the Business Development division at more tech ventures in Indonesia.
Follow his Twitter account, @dwiadriansah, to get a glimpse of his views of life in less than 280 characters.