Agenda
Tuesday, March 5, 2019
8:00 – 9:00am
Registration & Continental Breakfast
---
9:10 – 9:15am
MMA NA Board Chair Opening Remarks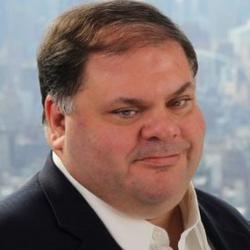 Senior Vice President, Enterprise Customer Engagement and Investment Executive
9:45 – 10:15am
How The Estée Lauder Companies Uses Technology to Unlock New Consumer Experiences
The Estée Lauder Companies brings beauty to life by incorporating the latest technologies to design new experiences that capture the imagination of consumers wherever they are. In this session Ophelia Ceradini, Vice President, Digital Technology & Innovation at ELC Online, will share how the company is leveraging technology, such as AI, AR a​nd Voice, to provide consumers with high-touch, personalized skin care solutions and beauty techniques that enhance product discovery and knowledge, as well as drive growth.
10:45am – 10:55am
SMARTIES Business Impact Index Awards
---
1:55 – 2:25pm
Driving Digital Strategy - A Guide to Reimagining Your Business
Digital technologies are not just threat to existing businesses but they also offer endless opportunities, but it requires re-imagining your business. Using several case studies and his ten-years of research, Sunil Gupta, Edward W. Carter Professor of Business Administration and Chair of the General Management Program at Harvard Business School will demonstrate how the rules of business have changed and why it is no longer enough for firms to be better or cheaper to gain competitive advantage. These new rules make it essential for companies to reexamine four fundamental aspects of their business to thrive in the digital era – their strategy, value chain, customer engagement, and organization structure.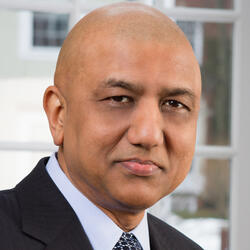 Edward W. Carter Professor of Business Administration and Chair of the General Management Program

3:50 – 4:20pm
Did you know that women are the dominant users of the fastest-growing mobile and social platforms, and they make or influence 85% of consumer purchases? Nisha Dua is co-founder at BBG Ventures, an early stage fund focused on consumer internet and mobile startups with at least one female founder. She has built a career and reputation emphasizing the power and impact of women in the tech industry. Nisha will share her unique perspective, discuss trends in the mobile tech space and how women in management positively impacts the bottom line.
4:20 – 4:50pm
Subway Employs Next Generation Mobile Communication and Commerce
The next generation of mobile communication and commerce is here. Rich Communication Services (RCS), a dynamic and interactive technology that mimics the conversational simplicity of messaging is being used to engage and drive customers to Subway.as part of a holistic omnichannel strategy. Hear Carissa Ganelli, Chief Digital Officer at Subway share the results of its RCS trial and how it is driving advancements in mobile loyalty, SMS, and mobile apps to deliver a personalized ordering experience in seconds – and in clicks.
Wednesday, March 6, 2019
8:00 – 9:00am
Registration & Continental Breakfast
---
9:35 – 10:05am
How Mountain Dew leverages AR and 360-video to engage its Dew Nation
Virtual reality will be an $80 billion market by 2025 and research shows that these formats are more effective than traditional video. PepsiCo's Mountain Dew leverages AR and 360-video to create a gamified brand experience that drives social engagement, incremental sales and loyalty. In this session, Kate Brady, Director of Media Strategy and Consumer Engagement at PepsiCo will share how it creates content for this medium, leverages the format to optimize its TV spend and achieves results that are several times the industry average.
Director of Media Strategy and Consumer Engagement
PepsiCo North America Beverages

10:05 – 10:45am
How Mobile Apps Are Changing the World
Mobile apps have shaped the way we live our daily lives. Today there is an app for everything and while many focus on entertainment or productivity, there are a category of apps whose mission is to tackle bigger social issues. This rapid-fire session features three companies who have developed apps and is using technology to prevent abuse of medication, reduce the waste of donated organs and improve the aging process. Don't miss this inspirational session on how mobile is shaping the future.
1:10 – 1:25pm
Consumer Trends/Path to Purchase Insights Partner
Optimizing Digital Paths to Purchase
Today's digital customer journeys are complex, category-specific, and largely hidden, with 70%+ of the activity occurring behind walled gardens. Jumpshot CEO Deren Baker will explore "post-funnel" journey frameworks, detailing what really happens behind walled gardens, and how brands can best compete in the Age of Amazon.
1:25 – 1:55pm
How Eight Sleep is leveraging AI and Voice to Give Consumers A Better Night Sleep
Sleep deprivation costs the US economy 400 billion dollars each year. Eight Sleep uses technology to optimize sleep and is dedicated to bringing about the biggest evolution sleep has seen in the last 300 years. In this session, Matteo Franceschetti, founder of Eight Sleep will discuss the lessons learned in their quest to give consumers a better night sleep through advanced sleep tracking, AI-powered coaching, dynamic temperature regulation and smart home integrations, all of which are easily managed from a mobile app.
1:55 – 2:25pm
What Neuroscience Can Teach Us About Advertising in Mobile
How much time does an ad need to stay on a mobile screen in order to be seen? Do consumers process information differently in mobile compared to desktop? Can marketers boost attention and cognition of their advertising by increasing exposure time? The answers to these questions may surprise you. In this session Vas Bakopoulos, Head of Industry Research at MMA, will present new findings from a groundbreaking neuroscience and eye-tracking study that was conducted to address these questions and will discuss its implications in terms of creative and media planning.
2:50 – 2:55pm
Passport to Prizes Announcement
---
2:55 – 3:25pm
1-800-Flowers Designs the Ultimate Mobile Commerce Experience
Mobile commerce is the fastest growing sales channel, and consumer expectations are forcing brands to rethink and design mobile shopping experiences that are easy to navigate and personalized. In this session Susan Hui, Director, Innovation & Growth (AI & Emerging Technologies) and Saloni Goyal, Director, Mobile Product at 1-800-Flowers shares how they used mobile technology to create the ultimate e-gifting experience as well as the role mobile plays in driving growth and consumer engagement.
3:25 – 3:55pm
How GE Reaches Consumers in the Lighting Aisle and Beyond
From in-app content and mobile video to incentivized product engagement and purchase, GE has been able to cement its products on a shopper's mind from the couch to the commute, from the aisle to the register, with a conversion rate hovering around 15-20%. In this session, Rochelle Hartigan, the Director of Branding and National Advertising at GE, and Adam Sand, CEO of Shopkick will discuss how mobile is used to drive purchase intent in-store, and engage shoppers with immersive experiences that keep them coming back for more.