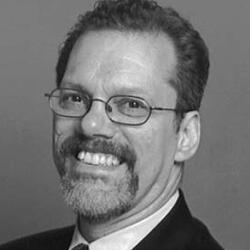 Joel Rubinson
MMA MTA Expert & President
Joel Rubinson is President of Rubinson Partners, Inc. marketing and research consulting for a brave new world and formerly the Chief Research Officer at the Advertising Research Foundation.
Started in 2010, Rubinson Partners, Inc. (RPI) has helped position 70+ clients for success in a digital age. His main areas of consulting include connecting survey data to digital data and social media in order to reinvent innovation, brand and media measurement, and shopper journey practices.
Joel functions for the MMA as their subject matter expert on Multi-touch attribution methods.
Joel was at the NPD Group for many years, leading the creation of modeling approaches for brand equity management, new product forecasting, category management and designed many of their data collection and sampling methodologies as NPD changed from paper diaries to online research.
Joel is on the adjunct faculty at NYU, having created the MBA course in social media, and a frequent speaker at industry events. Joel's blog is well read throughout the industry, attracting readers from all over the world.
Joel holds an MBA in statistics and economics from the University of Chicago and a BS from NYU Business School.​