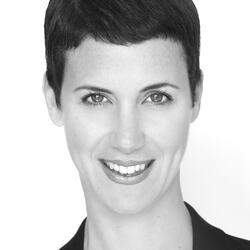 Pandora is a Senior Partner with Kantar Consulting in New York, leading global client engagements to meet changing market conditions. Her focus lies in helping clients super-charge growth through purpose-led breakthrough strategies.
Her client experience spans industries as diverse as CPG, tourism, retail, leisure & entertainment, financial and professional services, pharma, technology, utilities and defense, having supported leading brands and organizations across Europe, Asia and the Americas.
Pandora orchestrates teams to design and deliver insights-led brand and portfolio strategies that unlock demand and fuel business growth. She has significant experience in stakeholder engagement strategies that grow brand value, spanning market entry, product launches, corporate rebranding, and in advance of IPOs and M&A activity to shore up brand value and assure fair valuation in the marketplace.
In addition to building brands, she has consulted clients on managing crises to protect brands from value erosion in situations that include product recall, legal disputes, fatal accidents, industrial labor issues and financial distress.
Pandora is a NA Effie judge and has a passion for industry thought leadership, with contributions to publications and keynotes for the ANA Masters of Marketing, the American Marketing Association, Google brand labs and others. In 2015, she was awarded the Harper's Bazaar Woman of the Year Award for Greece.