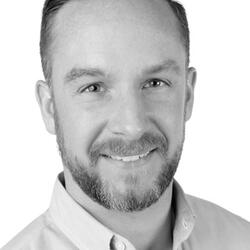 Adam Tremblay is a Partner with Kantar Consulting where he works with clients to create and deliver strategic solutions to critical brand and business issues. He leads the ROI practice for the Americas.
He has worked extensively with leading clients across brand purpose, portfolio strategy, brand and consumer strategy, brand valuation, and business transformation. He is motivated by the challenge of helping brands identify and capitalize on strategic growth opportunities through inspired, sometimes unconventional ideas.
Adam's client experience includes notable strategic engagements across a range of categories, with leading brands, including AT&T, Bose, Pfizer, Disney, Heineken, McAfee, Whirlpool, PepsiCo, and Accenture, among many others.
He has a background in financial services, across M&A, capital markets and private equity, in addition to advertising account management experience. Adam holds an MBA from the New York University Stern School of business where he graduated with honors, specializing in strategy, entrepreneurship & innovation, and marketing. He graduated magna cum laude, with honors and distinction, from Colgate University with a B.A. in economics and political science.
He enjoys long-distance running (5 marathons and counting), surfing, snowboarding, weightlifting, good food and drink, and spending time with his wife, Britta, and their goofy border collie, Waffles (@wafflesworld).