Agenda
Sunday, July 21, 2019
2:00pm – 5:00pm
Sonoma Valley Room | *Open to invited board and marketers
---
4:30pm
Depart from Hotel to Offsite Distillery
---
5:00pm – 6:00pm
Offsite: Hanson of Sonoma Distillery
---
8:45pm – 9:45pm
Breezeway lawn | *Family, Partners and Friends Welcome to Join
---
Monday, July 22, 2019
6:30am – 7:30am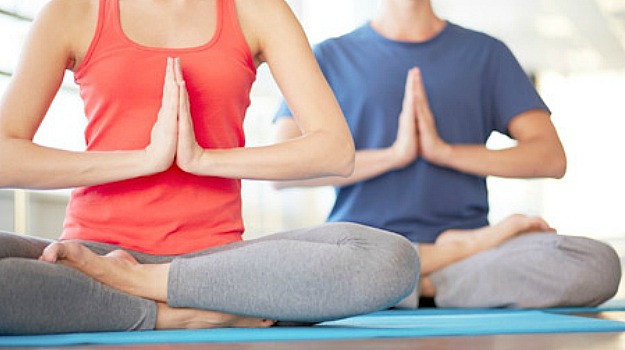 *Family, Partners and Friends Welcome to Join
---
9:20am – 9:50am
Innovation is very much needed in every field as standard practice becomes obsolete or unable to offer the proper answers. But challenging the status quo is not necessarily an easy task. In this session, Debora will explain how her firm Ensamble Studio pushes the boundaries of Architecture from different fronts, using ingenuity and discovering untapped opportunities in the contexts they interact with. Through several examples, Debora will reflect on how architecture can serve to expand, question, and overcome the norm; moving away from conventions and established methods to explore spatial, material, technological, and ​typological potentialities.
9:50am – 10:20am
How GoldieBlox is Disrupting the Pink Aisle
How GoldieBlox is Disrupting the Pink Aisle
GoldieBlox is a disruptive children's media company on a mission to break stereotypes and reinvent girls' content that inspires its audience to start creating. Named one of Fast Company's Most Innovative Companies, GoldieBlox creates omnichannel, multi-platform content, centered around the integration of storytelling and STEM (Science, Technology, Engineering and Math) principles. In this session, Debbie Sterling, Founder & CEO of GoldieBlox will discuss how it utilizes its position in the media landscape to encourage girls to explore STEM fields, and how technology and mobile is being integrated into the next generation of engaging play products.
10:20am – 10:50am
A MMA MOSTT Research Study: Competing on M.A.R.S. – A Look Into the Emerging Marketing Capabilities for Today's Market​
This session shares key findings from a year-long study of changes in marketing capabilities by firms seeking to compete more effectively in today's increasingly technology-led environment. Join Omar Rodriguez Vila, Phd as he shares a new model for the organization of marketing work centered on the development of value stacks, the creation of organizational links​, and the design of learning loops. The presentation will provide examples of how the development of these emerging practices vary across firms, and insights to select the right model for your organization.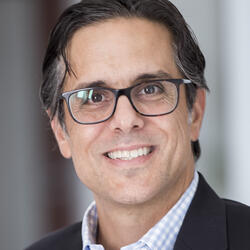 Associate Professor of Practice in Marketing
Goizueta Business School, Emory University

11:15am – 11:45am
American Family Insurance Rewrites the Rules of Customer Engagement
American Family Insurance Rewrites the Rules of Customer Engagement
Insurance is traditionally a low-involvement category, but American Family Insurance is rewriting the rules of engagement and allowing its customers to interact with the brand on demand. In this session, Sherina Smith, Head of Marketing at American Family Insurance offers a look into how they leveraged mobile touchpoints, such as apps, bots, and AI, to build the brand, increase loyalty and drive business growth. Attendees will also learn how they see technology reimagining the customer relationship and innovating their industry​.​
11:45am – 12:15pm
How Turo is Redefining Personal Mobility
How Turo is Redefining Personal Mobility
Described as the Airbnb of cars, Turo is the world's leading peer-to-peer car sharing marketplace. Since its inception in 2009, Turo has raised more than $200 million, experienced tremendous growth and expanded to over 5,500 cities across the US, Canada and Europe. In this session, Andrew Mok, CMO at Turo, will share the company's past and future growth strategies, how Turo is changing the economics of car ownership, and what this all means for the future of personal mobility.
12:15pm – 12:45pm
Tech for Good: Using Data and Technology to Forecast Change
Tech for Good: Using Data and Technology to Forecast Change
The speed of technological disruption is accelerating at an unprecedented pace and while technology companies are reaping the financial benefits, it's not all about making a dollar. From providing developers with the data to create emergency management and preparedness response solutions to using technology to solve for trust and transparency challenges in advertising, let's expect more from technology to better our world. Join Randi Stipes, CMO at IBM Watson Media and​ Weather and Alisa Maclin, Chief Marketing Officer at IBM Developer Marketing to hear about how IBM is using data and technology to serve the greater good.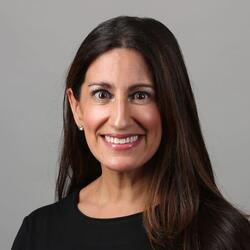 Chief Marketing Officer, IBM Watson Advertising and Weather; Developer Ecosystem Group

12:45pm – 1:55pm
OTT Goes Mainstream: Preferences of the streaming generation
OTT has grown to make up a significant portion of all consumer time spent with media, and advertisers and content creators alike are now navigating uncertain and unchartered waters to better understand the sea change underway in how video content is consumed. With no sign of OTT usage slowing down, OpenX teamed with the global consumer polling firm The Harris Poll to undertake the most comprehensive assessment of the OTT consumer completed to date. In this presentation, Dallas Lawrence, chief brand officer at OpenX, shares insights and key learnings from "The 2019 OTT Consumer Report."
2:00pm – 2:50pm
Optimizing Digital Paths to Purchase: Differing Economies and Differing Customer Journeys
Today's consumer journeys are extremely complicated — from actions on search engines and influencers to brand.com sites and marketplaces. In fact, 70% of purchases occur behind walled-garden marketplaces like Amazon. Jumpshot has aggregated and studied billions of digital transactions and studied patterns in customer journeys across different product categories. In this deep dive, Natalie Seidman, General Manager, North America at Jumpshot will share insights on broad trends in eCommerce to detailed analyses of how consumer behavior differs across the spectrum of paths to purchase.
Strengthening Customer Relationships Through Mobile Engagement​
We are living in a post-loyalty era where incentive marketing no longer promotes a stronger relationship with consumers—relevance and customer experience are the primary drivers. Cricket Wireless has among the most loyal customers in their industry, and they achieved this by focusing on creating a value-centric premium mobile experience for their customer experience over the full lifecycle. Join Keith Schumann, Vice President of Cricket Wireless who is leading Cricket's transformation by connecting with customers through personalized mobile engagement.
The live TV OTT landscape is scaling at a rapid rate. Brands are seeing this new opportunity as a way to reach unduplicated audiences across consumer-preferred devices with targeted messages. On the backend, access to transparent delivery reporting and ROI metrics, website visitation and brand lifts have been a gamechanger.
In this deep dive, Dave Antonelli, General Manager of National Ad Strategy & Revenue at DISH Media​ will guide attendees in a discussion on the importance of understanding​ how to leverage advertising to today's on-the-go viewers. Attendees will also discover how to put their brand ahead of the curve by having the right strategy in place for impression-based buying and advanced TV. ​​
3:00pm – 3:50pm
How Brands Harness Location for Omni-Channel Success
The biggest barrier for modern marketers seeking to adopt a true "people-based" marketing strategy is not a lack of data -- but instead, the much more complex issue of data connectivity. Media-centric silos, variable data quality, and the inability to "democratize" data access for usage in omni-channel strategies is ultimately what hinders us from executing on the promise of what is "data-driven." In this session, join the facilitators as they dive into how to evaluate new data sets, important considerations involved in fusing legacy data sets to location data and hear case studies from QSR, Auto, Retail and more detailing performance influence from 20-400%.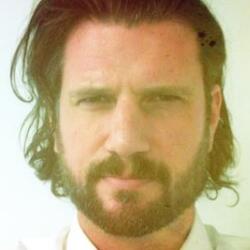 Director, Global Strategic Partnerships and Programmatic Data Strategy
Annalect/Omnicom Media Group
The Marketer's Perspective on Privacy & Security
In the past twelve months, the digital industry has been rocked by large scale hacks and data breaches. One year into GDPR and with the upcoming CCPA, privacy and security should be among the chief concerns of brands' executives. Join this deep dive to discuss how regulation will continue to shape the ecosystem, how marketers can prepare for changes in platforms and technologies, what role should Information security play in your marketing efforts, and what to consider when choosing a compliant marketing tech stack.
What Does Mobile Data Tell You About Consumer Intent?
You know that clicks are not the only indicators of intent. Sometimes we hover over our mobile devices – breezing by a call-to-action now with intent to purchase later. Sometimes we have no intentions to purchase now, but our interest is piqued, and we convert later down the road. As marketers, we need to evolve beyond the clicks to understand true human intent. The challenge lies in recognizing, measuring, and acting on granular data that reveals who is engaging with your product in real time. In this session, marketers will be challenged to understand impact beyond "Did my ad have a chance to be seen?" into a deeper discussion on "How do I know my ad impacted my customer, and what are the next steps?"
4:00pm – 4:50pm
Take the opportunity to catch up on emails, play some games in the MMA lounge, hang out with family or network and do some business.
First bus​ to Ram's gate will depart at 5:45​pm.
Tuesday, July 23, 2019
6:30am – 7:30am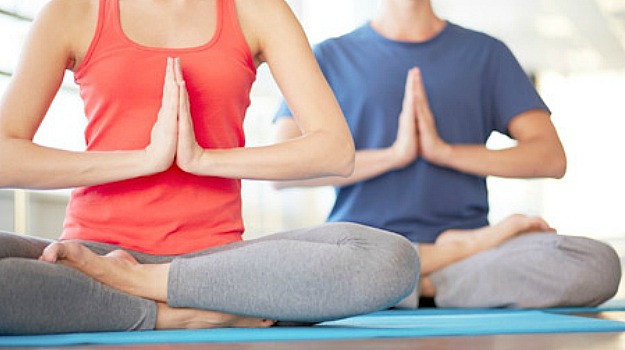 *Family, Partners and Friends Welcome to Join
---
7:30am – 8:45am
Breezeway Lawn | Presentation begins at 8:15am
Consumers are Losing Trust: Designing for Your Brand's Future
We are witnessing a monumental change in consumer expectations for brands. Brand trust is increasingly important and nowhere is this more exemplified than in how customer data is collected and used. Consumers want to have control over the data being collected about them, and they want transparency into how that data is being used. Win their trust to win market share. Join Cuebiq's Executive Vice President of Marketing, Valentina Marastoni-Bieser as she shares why privacy frameworks are so important, the steps you can take to win customer trust and loyalty, and the effect it will have on your bottom line.
9:15am – 9:45am
The pace of change in the automotive industry is accelerating dramatically. As General Motors's global luxury marque and technology leader, Cadillac has taken the lead in GM's pursuit of a world of Zero Crashes, Zero Emissions and Zero Congestion. To achieve this vision, Cadillac is accelerating the refinement and integration of several enabling technologies, including Super Cruise – the first hands-free driving technology for freeways– and Vehicle-to-Infrastructure connectivity (V2X). Cadillac's Global Chief Marketing Officer, Deborah Wahl, will discuss next-generation technologies and ownership models that promise to redefine personal transportation as we know it.
9:45am – 10:15am
National Geographic Uses Immersive Storytelling Technologies to Connect Audiences with a World Out of Reach
How National Geographic Uses Immersive Storytelling to Connect with Audiences
At a time when older brands struggle to keep pace with today's evolving media landscape, National Geographic continues to connect and stay relevant by way of dynamic, 360 storytelling, immersive brand experiences and a social media presence that rivals the world's biggest stars. In this session, Marcelo Galdieri, SVP, Marketing & Brand Operations at National Geographic Partners will share how it is harnessing the power of their iconic yellow border and refocusing on its true mission by embracing immersive storytelling technologies and offering personalized content that inspires the inner explorer in all of us.
10:15am – 10:45am
Driving E-Commerce Through Communities
Driving E-Commerce Through Communities
Chipotle has been engaging communities to drive breakthrough digital sales in unconventional ways. Learn how they are using social listening to identify passion points for key audiences and create relevant campaigns that speak directly to them. The intersection of content, culture and digital access are unlocking these new opportunities to connect and engage. Chris Brandt, CMO at Chipotle will discuss examples from Free Delivery Bowl to Lifestyle Bowls and the new Chipotle Rewards program that illustrate how the brand is driving e-commerce trial and engagement with target consumers.
11:00am – 11:30am
For over 120 years, PepsiCo's beverage brands have inspired each new generation by genuinely looking at ways the brands can make a difference in people's lives. In this session Greg Lyons, Chief Marketing Officer at PepsiCo Beverages North America, shares how the company's commitment to understand, inspire and value its consumers drives new marketing and product innovations, better business decisions and increased growth. Attendees will also discover how PepsiCo's pledge to put people at the heart of everything it does has transformed the culture of its marketing organization.
11:30am – 12:00pm
Guns and Candor: What Cannabis can Teach us About Doing Business in the 21st Century
Guns and Candor: What Cannabis can Teach us About Doing Business in the 21st Century
After decades of prohibition, cannabis is emerging as one of the first 21st Century industries. While more and more mainstream marketers move into the space with something to teach, many are realizing there is much more to learn. With 20 years of marketing experience at P&G, Nike and Beats by Dr. Dre, Jason White, Chief Marketing Officer at Select will talk about how his first five months in Cannabis have both rejected and reiterated the lessons of the mainstream world.
12:00pm – 12:30pm
Most people are now online, but most of the money is still not. If we think we're in a period of disruption right now, how will the next big platform shifts — like machine learning, AI, and crypto/blockchain technology — impact huge swathes of retail, manufacturing, marketing, fintech, and entertainment? Hear Benedict Evans, Partner at Andreessen Horowitz talk about where we are now and how things may change over the next decade.​
1:30pm
*Family, partners and friends welcome to join