Agenda
Sunday, July 21, 2019
2:00pm – 5:00pm
Sonoma Valley Room | *Open to invited board and marketers
---
4:30pm
Depart from Hotel to Offsite Distillery
---
5:00pm – 6:00pm
Offsite: Hanson of Sonoma Distillery
---
8:45pm – 9:45pm
Breezeway lawn | *Family, Partners and Friends Welcome to Join
---
Monday, July 22, 2019
6:30am – 7:30am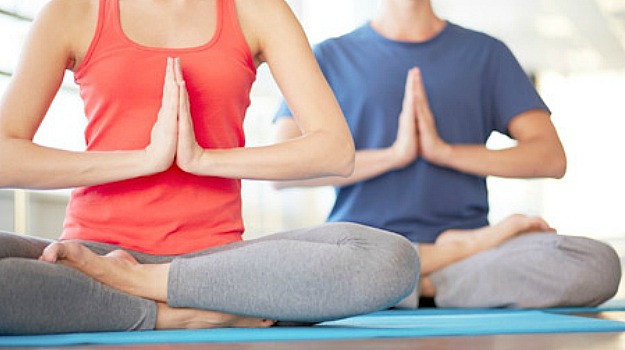 *Family, Partners and Friends Welcome to Join
---
9:50am – 10:20am
Driving E-Commerce Through Communities
Driving E-Commerce Through Communities
Chipotle has been engaging communities to drive breakthrough digital sales in unconventional ways. Learn how they are using social listening to identify passion points for key audiences and create relevant campaigns that speak directly to them. The intersection of content, culture and digital access are unlocking these new opportunities to connect and engage. Chris Brandt, CMO at Chipotle will discuss examples from Free Delivery Bowl to Lifestyle Bowls and the new Chipotle Rewards program that illustrate how the brand is driving e-commerce trial and engagement with target consumers.
11:15am – 11:45am
American Family Insurance Rewrites the Rules of Customer Engagement
American Family Insurance Rewrites the Rules of Customer Engagement
Insurance is traditionally a low-involvement category, but American Family Insurance is rewriting the rules of engagement and allowing its customers to interact with the brand on demand. In this session, Telisa Yancy, Chief Marketing Officer at American Family Insurance offers a look into how they leveraged mobile touchpoints, such as apps, bots, and AI, to build the brand, increase loyalty and drive business growth. Attendees will also learn how they see technology reimagining the customer relationship and innovating their industry​.​
11:45am – 12:15pm
How Turo is Redefining Personal Mobility
How Turo is Redefining Personal Mobility
Described as the Airbnb of cars, Turo is the world's leading peer-to-peer car sharing marketplace. Since its inception in 2009, Turo has raised more than $200 million, experienced tremendous growth and expanded to over 5,500 cities across the US, Canada and Europe. In this session, Andrew Mok, CMO at Turo, will share the company's past and future growth strategies, how Turo is changing the economics of car ownership, and what this all means for the future of personal mobility.
3:00pm – 3:50pm
What Does Mobile Data Tell You About Consumer Intent?
You know that clicks are not the only indicators of intent. Sometimes we hover over our mobile devices – breezing by a call-to-action now with intent to purchase later. Sometimes we have no intentions to purchase now, but our interest is piqued, and we convert later down the road. As marketers, we need to evolve beyond the clicks to understand true human intent. The challenge lies in recognizing, measuring, and acting on granular data that reveals who is engaging with your product in real time. In this session, marketers will be challenged to understand impact beyond "Did my ad have a chance to be seen?" into a deeper discussion on "How do I know my ad impacted my customer, and what are the next steps?"
4:00pm – 4:50pm
Solutions Providers Town Hall
6:30pm – 8:30pm
Ram's Gate Winery | *Family, partners and friends welcome to join
---
8:30pm – 10:00pm
Breezeway Lawn | * Family, partners and friends welcome to join
---
Tuesday, July 23, 2019
6:30am – 7:30am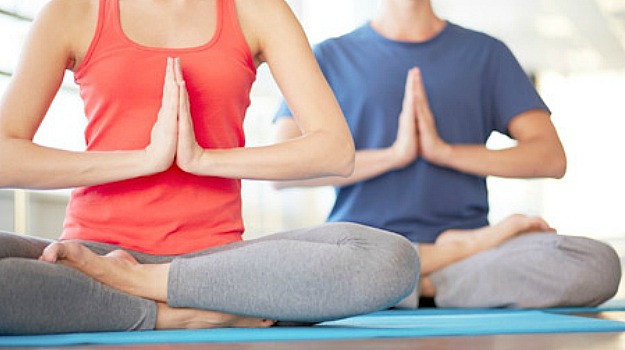 *Family, Partners and Friends Welcome to Join
---
7:30am – 8:45am
Breezeway Lawn | Presentation begins at 8:15am
Driving Consumers to Store: Location Data to Increase Market Share​
Rapidly improving technology is allowing marketers to create moments of connection with their audiences like never before. But how do marketers know which of those moments are driving customers to store? Join Cuebiq's Executive Vice President of Marketing, Valentina Marastoni-Bieser as she shares findings from a new study Cuebiq commissioned to 451 Research on how marketers are growing market share, maximizing cross-channel advertising efforts, and measuring ROAS by leveraging location data.
9:15am – 9:45am
The pace of change in the automotive industry is accelerating dramatically. As General Motors's global luxury marque and technology leader, Cadillac has taken the lead in GM's pursuit of a world of Zero Crashes, Zero Emissions and Zero Congestion. To achieve this vision, Cadillac is accelerating the refinement and integration of several enabling technologies, including Super Cruise – the first hands-free driving technology for freeways– and Vehicle-to-Infrastructure connectivity (V2X). Cadillac's Global Chief Marketing Officer, Deborah Wahl, will discuss next-generation technologies and ownership models that promise to redefine personal transportation as we know it.
9:45am – 10:15am
National Geographic Uses Immersive Storytelling Technologies to Connect Audiences with a World Out of Reach
National Geographic Uses Immersive Storytelling Technologies to Connect Audiences with a World Out of Reach
At a time when older brands struggle to keep pace with today's evolving media landscape, National Geographic continues to connect and stay relevant by way of dynamic, 360 storytelling, immersive brand experiences and a social media presence that rivals the world's biggest stars. In this session, Jill Cress, Chief Marketing and Communications Officer at National Geographic Partners will share how it is harnessing the power of their iconic yellow border and refocusing on its true mission by embracing immersive storytelling technologies and offering personalized content that inspires the inner explorer in all of us.
10:15am – 10:45am
A MMA MOSTT Research Study: Competing on M.A.R.S. – A Look Into the Emerging Marketing Capabilities for Today's Market​
This session shares key findings from a year-long study of changes in marketing capabilities by firms seeking to compete more effectively in today's increasingly technology-led environment. Join Omar Rodriguez Vila, Phd as he shares a new model for the organization of marketing work centered on the development of value stacks, the creation of organizational links​, and the design of learning loops. The presentation will provide examples of how the development of these emerging practices vary across firms, and insights to select the right model for your organization.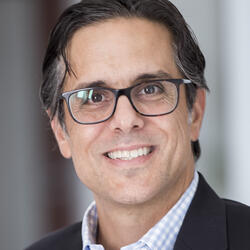 Associate Professor of Practice in Marketing
Goizueta Business School, Emory University
11:00am – 11:30am
For over 120 years, PepsiCo's beverage brands have inspired each new generation by genuinely looking at ways the brands can make a difference in people's lives. In this session Greg Lyons, Chief Marketing Officer at PepsiCo Beverages North America, shares how the company's commitment to understand, inspire and value its consumers drives new marketing and product innovations, better business decisions and increased growth. Attendees will also discover how PepsiCo's pledge to put people at the heart of everything it does has transformed the culture of its marketing organization.
12:00pm – 12:30pm
Most people are now online, but most of the money is still not. If we think we're in a period of disruption right now, how will the next big platform shifts — like machine learning, AI, and crypto/blockchain technology — impact huge swathes of retail, manufacturing, marketing, fintech, and entertainment? Hear Benedict Evans, Partner at Andreessen Horowitz talk about where we are now and how things may change over the next decade.​
1:30pm
*Family, partners and friends welcome to join