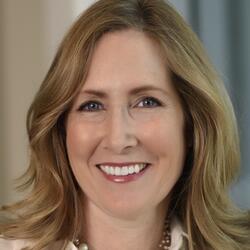 As Chief Marketing Officer of IBM Developer Marketing, Alisa leads a team of highly talented marketing professionals worldwide, responsible for brand strategy, research, product, content digital and field marketing dedicated to helping enterprise developers do their best work. Her team's mission is to raise developers' awareness and use of IBM's code, content and communities to help them accelerate time to production, access new, practical skills and knowledge, and build across their entire tech stack.
In her prior role as Vice President of Marketing, Mobile Enterprise, Alisa led all aspects of worldwide marketing for IBM's mobile solutions portfolio, including strategy, advertising, brand, digital, research, communications, product and partner marketing, including partnerships such as Apple and Salesforce.
Over her career with IBM, Alisa has held global marketing and sales leadership roles in IBM's software, consulting, and sales and distribution units, with a focus on emerging, high growth business segments. An innovative brand builder who combines strategy with leading-edge digital marketing expertise and cross-functional agile teaming, Alisa is a big picture 'interpreneur' who has launched new products and market segments which have grown into $1B+ businesses.
Ms. Maclin lives in the San Francisco Bay area and holds a BA in Communications Studies from UCLA, and an MA in Communications Management from USC's Annenberg School for Communications.