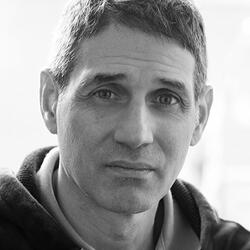 Mike "Yavo" Yavonditte is the Founder and CEO of Yieldmo. A veteran of new media and technology, he is a private investor in the technology industry with more than 100 active investments. Mike uses his love of art, math, data, and design to address the great challenges in AdTech and MarTech. His current mission is to unleash the power of big data toward better performance and understanding while delivering exceptional, human-centric ad experiences.
Mike was previously CEO of Quigo, pioneers of auction-based advertising marketplaces. Through his successful strategy of helping publishers monetize their content, Mike led Quigo to a successful acquisition by AOL in 2007.
Before that, Mike served as a sales and business development leader for numerous organizations, including USA Networks Electronic Commerce Solutions Group, AltaVista, Juno Online Services, and Ziff-Davis Publishing.