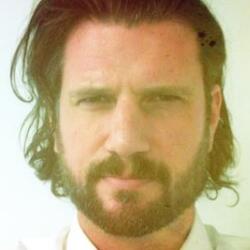 Joe Raaen
Director, Global Strategic Partnerships and Programmatic Data Strategy
Annalect/Omnicom Media Group
Joe Raaen runs Global Strategic Partnerships for Omnicom's Annalect. He is responsible for building partnerships with the leading data and tech providers globally. These partnerships form the backbone of Omnicom's "Omni" platform which is used by all Omnicom agencies. He works with each partner to create new initiatives and innovation unique to the Omnicom agencies and their brands.
Joe started working for Omnicom in 2012. Joe's career started in finance in San Francisco in 1997 and became the youngest Head Trader in charge of equities and equity derivatives at Genesis Merchant Group Securities where he worked for 6 years. He went on to lead talent buying and promotion at Café Du Nord Partners in San Francisco for three years booking and promoting three venues: The Café Du Nord, The Swedish American Music Hall and The Hotel Utah; where he produced over one thousand shows working with record labels and brands to create sponsorships and branding opportunities. He then moved to NYC and joined Apelles Investment Management, A healthcare focused fund, as was Vice President and Head Trader (2007-2012) where he was a partner. Joe was responsible for all the trading strategies in the portfolio and was an analyst for all public and private equity positions.
He is a graduate of the University of California, at Los Angeles with a degree in Anthropology and currently resides in Brooklyn's Carrol Gardens neighborhood.