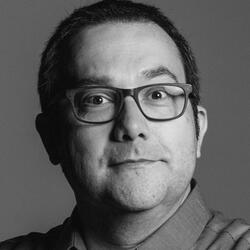 Marcelo Galdieri
SVP, Marketing & Brand Operations
National Geographic Partners
@marsgaldieri
Marcelo Galdieri is the SVP of Brand and Franchise Management for National Geographic Partners. In this role Marcelo is responsible for Brand Governance, ensuring that all content, products and services around the globe are representative of National Geographic's brand position and mission. He also leads National Geographic's enterprise-wide Planet or Plastic? initiative aimed at significantly reducing the amount of single-use plastic that reaches the ocean.
Marcelo has been with National Geographic since early 2017, where he started as SVP of Digital Products overseeing all our international digital, apps and maps development.
Prior to National Geographic, Marcelo worked for 20 years at Mastercard on several Marketing, Product and Sales roles in 6 different countries across 3 continents. He last served as SVP of Consumer Digital Programs, overseeing the digital expression of Mastercard's successful Priceless direct-to-consumer loyalty program.