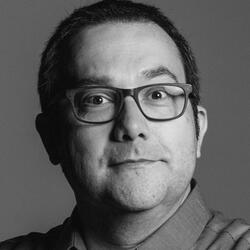 Marcelo Galdieri
VP of Digital, Social and Brand Strategy
@marsgaldieri
Marcelo Galdieri is the VP of Digital, Social, and Brand Strategy for National Geographic at The Walt Disney Company. Marcelo is responsible for engaging over
700 million Nat Geo's fans through fact-based storytelling across digital, mobile, and social channels worldwide.
He leads Nat Geo's evolution of digital storytelling through the development of new products, formats, and a seamless consumer journey across all platforms.
Marcelo is also responsible for the stewardship of the National Geographic brand across The Walt Disney Company and the non-profit National Geographic Society.
Marcelo has been with National Geographic since early 2017. Previously, he was SVP of Brand, where he oversaw the development of Nat Geo's brand strategy
and governance model. His team was responsible for the brand's narrative, design, and consistent application across the company's content, products,
and experiences worldwide.
Before National Geographic, Marcelo worked for 20 years at Mastercard in several roles in Marketing, Product, and Sales across six different countries across three continents. He last served as SVP of Consumer Digital Programs, overseeing the digital expression of Mastercard's successful Priceless direct-to-consumer
loyalty program.