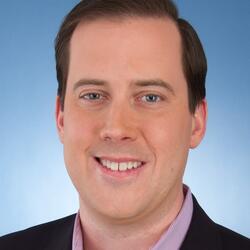 Jeremy Hlavacek
Experian Marketing Services
As head of global automated monetization at IBM Watson Advertising, Jeremy Hlavacek oversees all programmatic monetization efforts globally as well as the data partnerships team, which drives off-property data and inventory partnerships with platforms and other publishers.
Watson Advertising offers agencies and marketers an ecosystem of media, data, and AI-powered technology solutions to help improve decision-making and reduce costs across key facets of the marketing lifecycle – from media planning through measurement.
Previously, Hlavacek was vice president of programmatic. In that role, he oversaw all domestic programmatic sales efforts, platform relationships and programmatic operations. Under his leadership, the programmatic business grew 500% over a 3 year period to become one of the largest and most sophisticated sell side programmatic businesses in the industry. In 2017, AdExchanger ranked The Weather Company's programmatic business as #2 in the industry among all publishers in media and broadcasting. Hlavacek joined Weather in early 2013 as vice president of operations and strategic partnerships for the company's WEATHERfx division, where he was responsible for overseeing technology partnerships and business operations to support the WEATHERfx business.
Prior to Weather, Hlavacek was vice president of strategy and business operations at Varick Media Management, where he helped to build one of the first programmatic trading desks on the agency side. He was responsible for strategic platform partnerships in the ad tech/real-time bidding ecosystem, as well as the business and financial operations of the company.
Hlavacek's previous experience includes building out digital marketing and gaming experiences at LEGO Toys, directing advertising strategy and business development at Dotmenu (an online food ordering startup acquired by GrubHub and now part of Seamless), and building out digital experiences for entertainment programming at CBS Television. On the agency side, Jeremy has held senior strategic roles at Ogilvy and Cadient Group, where he advised clients in healthcare, financial services and technology.
Hlavacek holds a master's degree in business administration from Cornell University, a master's degree in media and communication from the London School of Economics and Political Science, and a bachelor's degree from the College of William and Mary.