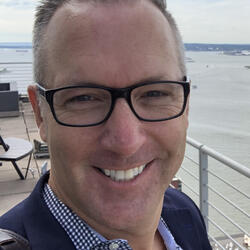 Matt Ramerman is president of Sinch for Marketing, a mobile engagement consultancy and personalized mobile messaging platform. Sinch for Marketing, part of Sinch, a global leader in cloud communications for mobile customer engagement, helps brands build, deploy and support an omnichannel strategy in order to strengthen their relationships with their customers.
Previously, Matt was CEO and co-founder of Vehicle, which was acquired by Sinch in 2018.
Matt was also a principal with one of the largest privately held full-service agencies in the U.S. working with iconic brands such as AT&T, T-Mobile, HTC and Microsoft, among many others.