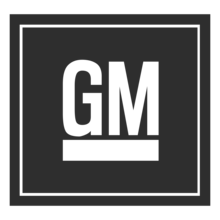 Deborah Wahl was appointed Global Chief Marketing Officer, Cadillac on April 1, 2018. With decades of experience in implementing transformative corporate strategies, Deborah's role as CMO is to accelerate the growth of the iconic American brand, identifying and leveraging modern channels and business approaches to bring value to Cadillac's consumers.
Prior to joining Cadillac, Deborah served as Senior Vice President and Chief Marketing Officer for McDonald's between 2014 and 2017, where she played a key role in the brand's turnaround.
In addition to McDonald's, Deborah has held a number of senior leadership positions including Senior Vice President and Chief Marketing Officer, Pulte Group; Vice President and Chief Marketing Officer, Chrysler; Vice President Marketing, Lexus; and more.
Growing up in Michigan, Deborah has deep roots in the automotive industry, including getting to know the business through her father, who was a plant manager at Chrysler and then went on to be a press repair entrepreneur.
Deborah holds a bachelor's degree in Economics from Wellesley College and an MBA from The Wharton School. She also has a master's degree from the University of Pennsylvania's Lauder Institute. She made the Forbes Most Influential CMO list in 2018 and in 2017 was named No. 3 on the list of most innovative CMOs by Business Insider.
Deborah is an active business leader who serves on the boards of Groupon and Mediaocean, served as the Vice-Chair of the ANA and is on the Board of Trustees of Cranbrook Schools.