Agenda
Sunday, July 24, 2022
2:00 PM – 5:00 PM
*Open to invited board and marketers
5:00 PM – 6:00 PM
The Village Lawn, Vista Collina | *Family, partners and friends welcome to join
6:00 PM – 6:10 PM
*Family, partners and friends welcome to join
In her opening remarks, Julie Saxon will share her insight on what's next for the media and marketing industry, what brands should be prioritizing now to prepare for the changes ahead, and her views on the most exciting opportunities on the horizon.  
7:30 PM – 7:45 PM
*Family, partners and friends welcome to join
7:45 PM – 8:45 PM
*Family, partners and friends welcome to join
Stay tuned for an exciting announcement soon. Previous speakers include Megan Rapinoe and Van Jones.
8:45 PM – 9:45 PM
Fountain Courtyard, Meritage | *Family, partners and friends welcome to join

Monday, July 25, 2022
6:30 AM – 7:30 AM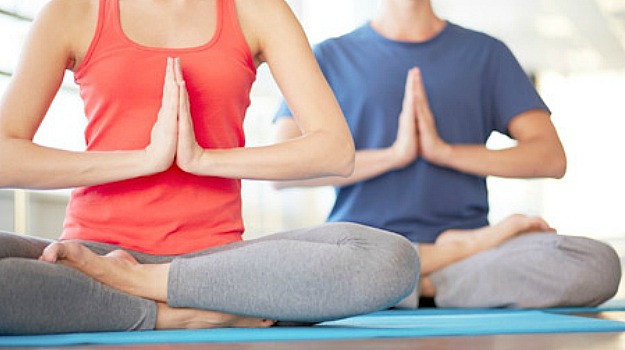 *Family, Partners and Friends Welcome to Join
7:30 AM – 8:45 AM
Morning Insights Breakfast
The Great Relationships Reset: How the Demand for Deeper Human Connection Could Shape the Future of the Internet
A stark new reality is reversing a decades-long trend: people are shifting their energy away from maintaining a wide array of casual connections to cultivating a smaller circle of the people who matter most. A new report from Meta Foresight revealed that 72% of people said the pandemic caused them to reprioritize their closest friends. Hear Tom Brown, VP, Brand Management Group at Meta discuss the importance of this profound mindset- shift, what it means for leaders today and how they can apply foresight to sharpen long-term brand and business strategy.
9:00 AM – 9:10 AM
Welcome from MMA Global Chair
9:20 AM – 9:50 AM
Stay tuned for an exciting announcement soon. Previous speakers include Jack Dorsey, former CEO of Twitter and Paul Romer, Nobel Prize Winning Economist and Policy Entrepreneur
9:50 AM – 10:20 AM
Leadership in Times of Crisis
As the 2nd most relevant brand worldwide, according to the 2021 Prophet Brand Relevance Index®, Peloton has seen its share of successes and challenges play out on the public stage. Join Peloton's SVP, Head of Global Marketing & Communications, Dara Treseder as she candidly shares lessons learned about protecting its brand and reputation in real time. From finding the harmony between speed and precision to managing the brand in times of crisis to knowing which voices to amplify to carry on the narrative, this session will provide valuable lessons any leader can learn from.
10:20 AM – 10:50 AM
CMO Roundtables on Growth: How do we leverage creativity in the age of digital and AI?
Ask CMOs their #1 priority, and it more than likely comes down to one word: Growth. But how does marketing contribute to overall growth?Through the CMO Roundtable Series, MMA Global has brought together leading CMOs to discuss and debate five key areas which have a direct role in achieving true marketing growth. This session will focus on creative as a key driver to growth and debate how marketers should leverage creativity in the age of digital and AI.
Additional panelists to be announced
10:50 AM – 11:15 AM
Meritage Ballroom Pre-function & Patio
Take some time to move around and catch up with other attendees, get refreshments, or take a mental break
11:15 AM – 11:25 AM
Outcomes Based Marketing (OBM2) - A New Science for Media Planning and Driving Brand Growth 
Marketers are under a false impression that a broad reach media plan is the best way to drive incremental sales and long-term growth. However, a foundational study by the MMA proves this wrong and provides marketers with a new growth model. Hear Amardeep Kahlon, VP & GM from Reckitt share how it is bringing this research to life and testing out the strategy within its organization, and preliminary insights from the pilot test. 

 
11:25 AM – 11:55 AM
Regardless of where you sit in the marketing, media, and technology value chain, if you're in a leadership role, you're likely trying to ensure your limited resources are working on the innovation that matters most. Sounds straightforward - but turning that ambition into results is easier said than done. In this session, Sheri Bachstein, CEO of The Weather Company and GM, IBM Watson Advertising, will give a look under the hood at the innovation driving an industry-leading initiative to develop open source solutions that mitigate bias in advertising, share insight into the operating principles guiding the team's approach, and finally, host a discussion with other brands embodying selfless innovation who can share their lessons learned.
Additional speakers to be announced.
11:55 AM – 12:25 PM
The Anatomy of the Winning Marketing Organization
Leaders today know how to turn modern marketing practices into new opportunities for value creation and financial impact. But in addition to its possibilities, the management of modern marketing is filled with operating effectiveness challenges. During this session Rebecca Messina, former CMO of Uber and Dr. Neil Morgan, Chaired Professor of Marketing at Indiana University, will share insights from their on-going research into the leadership of Winning Marketing Organizations. They will present findings about the root causes of operating effectiveness challenges experienced today and describe evidence-based actions that leaders can take to position their marketing organizations for success.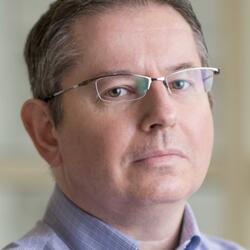 PetSmart Distinguished Chair in Marketing
Kelley School of Business, Indiana University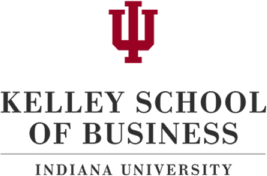 12:25 PM – 12:40 PM
Brand as Performance (BaP): Marketing's Ongoing Debate 
The MMA has spent over a year developing the world's only methodology to understand the impact of branding on long term sales performance. In this interstitial, Andrea Brimmer, Chief Marketing and Public Relations Officer at Ally Financial Inc. will talk about how Ally Bank is working with the MMA to quantify the long-term impact of brand as performance in testing out key aspects of marketing growth, and what it hopes to learn from this ongoing research.
12:45 PM – 1:55 PM
Activities Lawn / Oakville Terrace
2:00 PM – 2:50 PM
How to Make Clean Rooms Work for You
The advertising ecosystem is rife with disruption, and it's becoming increasingly difficult to effectively identify and reach the right consumers in a privacy-forward way. Many are leaning into Clean Rooms and other privacy-enhancing technologies to address these changes. But how do you go from simply experimenting to extracting value? Join Michael Schoen, GM, Marketing Solutions at Neustar, a TransUnion Company, to learn how to adapt and be on the forefront of innovations in data strategy and advanced analytics to thrive in a post-ID marketing world.  
Revolutionizing Customer Experience through Conversational Messaging
The mobile channel allows brands to reach customers anytime, anywhere on their most personal device. This privileged access, combined with a clever mix of data and AI, presents a powerful toolset to marketers today. This session will explore an exciting paradigm shift taking place in marketing – the evolution of one-way, broadcast direct marketing into personal, 1:1, instant conversational experiences – and reveal best-in-breed examples and astounding results of conversational marketing.
Personal Data Should Remain Personal: Why Contextual is Key for the Future of Digital Environments
Cookies have begun to crumble, and CMOs are eagerly looking for privacy-forward solutions that will allow for digital advertising campaigns to reach the right audiences without sacrificing creativity or privacy. Contextual advertising draws on nuanced AI that places ads with compatible content in real time—a critical quality for our future digital ecosystem. In this Deep Dive session, GumGum CEO Phil Schraeder will discuss how creativity and context are key in future proofing your tech to develop privacy-forward, captivating, and high-impact creative ads that will be crucial as new and innovative technologies like Web 3.0, In-Game, and metaverse continue to evolve.
3:00 PM – 3:50 PM
Future-focused Strategies for Brand Building and Customer Acquisition
Navigating constant change isn't easy, but it makes the role of the CMO exciting as well as one of the most challenging. Hear Jamie Moldafsky, Chief Marketing and Communications Officer at Nielsen facilitate a discussion on the new era of alignment and share future focused strategies for brand building and customer acquisition. 
The Future of TV Commerce: Creating Better Shoppable Experiences for the TV Screen
It's no secret the way we consume content has shifted, and a marketer's approach needs to follow. Marketers must capture the attention of 'the right' customers, drive them to purchase, and have a framework to measure the customer's journey. This session explores taking shoppable experiences to the next level - creating a simple path to purchase for consumers and closing the loop on full-funnel attribution for your brand – all with a few clicks of your remote.
4:00 PM – 4:50 PM
Take the opportunity to catch up on emails, play some games in the MMA lounge, hang out with family or network and do some business. 

First bus to Ram's Gate Winery will depart at 5:30pm.
Tuesday, July 26, 2022
6:30 AM – 7:30 AM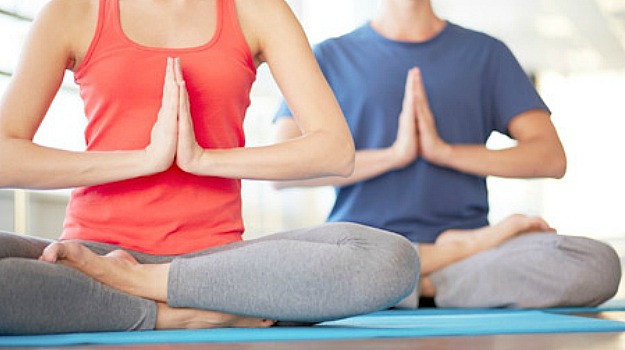 *Family, Partners and Friends Welcome to Join
9:10 AM – 9:40 AM
Creating Immersive Experiences through Gaming and the Metaverse
Through virtual worlds, brands are experimenting with new ways of reaching consumers. In this fireside chat, hear Barbara Messing, Chief Marketing & People Experience Officer at Roblox discuss how it sees the Metaverse impacting marketing and advertising, and how brands can seize the opportunity to create immersive experiences that drive growth and innovation.
9:40 AM – 10:10 AM
How a 153-year-old Brand Used an NFT to Appeal to New Consumers
Learn more about how an iconic brand that is in millions of households continues to reinvent itself using cutting-edge mediums like NFTs to modernize itself to its consumers. Linda Lee, Chief Marketing Officer of Campbell's Meals & Beverages, will walk through how and why Campbell's launched an NFT, the marketing team's lessons learned, as well as what the future role for NFTs and brands.
 
10:10 AM – 10:40 AM
CX as the Growth Engine of the Future
It's hardly a secret to say marketers are shifting their focus from brand to customer experience as the growth engine of the future.  This session will feature a CMO who is reimagining the customer experience and discuss the critical role marketing and data plays in creating holistic and compelling experiences. 
Speaker to be announced
10:40 AM – 10:55 AM
Take some time to move around and catch up with other attendees, get refreshments, or take a mental break
10:55 AM – 11:25 AM
Unlock the Full Potential of your Workforce and Business
Today's consumers are requiring more holistic and thoughtful forms of engagement that push traditional understandings of media, content and audiences. This session will delve into how to make DEI a part of your company's operational identity, while building a DEI mindset and leveraging the power of inclusivity to drive business results and employee engagement.
Speaker will be announced
11:25 AM – 11:55 AM
Master Class Presents Personalization - The New Competitive Advantage
Marketing is becoming much more personal - a seismic shift is occurring within the industry FROM the segment-of-one marketing of the past TO today, where timely, personalized experiences across the customer journey is a competitive advantage. Personalization is now a strategic imperative for many brands. The MMA will sit down with two brand executives, discuss how they are designing personalized experiences as a competitive advantage, the importance of data and how they are measuring success.
Speakers to be announced
11:55 AM – 12:05 PM
Outcomes Based Marketing (OBM2) - Real-World Insights from CVS Health 
Hear Norman De Greve, Chief Marketing Officer at CVS Health share how it implemented Outcomes Based Marketing and the insights they learned from targeting the movable middle to achieve profitable growth through responsive audiences in today's rapidly changing marketing world.
12:05 PM – 12:30 PM
Web 3.0 and the Future of Marketing
Web 3.0, Crypto and NFTs are disrupting the marketing and advertising ecosystem.  By its nature it means brands will have limited access to user data, rely more on developers and content creators and adapt a more community focused approach in their marketing. Hear how marketing in the web 3.0 era will reshape the consumer experience.
Speaker will be announced