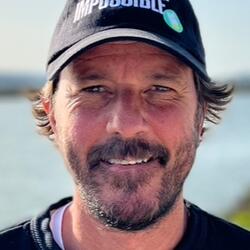 Peter McGuinness is the CEO of Impossible Foods, a technology company that makes delicious meat from plants, with a fraction of the environmental impact compared to animal meat. Peter joined Impossible in April 2022 to lead its next phase of global growth and help shape the food habits of people around the world. 
Peter brings more than 30 years of consumer expertise to the position, most recently as President and Chief Operating Officer of Chobani, where he scaled operations, expanded the business into new categories including oat milk, and helped build the company into an iconic brand. In his nine years at Chobani, he also served as Chief Marketing and Brand Officer and Chief Commercial Officer, where he created a demand department and led all global marketing, corporate communication, advertising, innovation and sales efforts for the brand.
Prior to Chobani, Peter served as President and CEO of advertising agencies DDB Chicago and Gotham, where he succeeded in transforming and restoring the agencies following periods of decline. Prior to that, he held various roles at IPG marketing company Momentum Worldwide, including serving as its Regional President of Europe, the Middle East and Africa (EMEA) and Global Director of Consumer Activation, with operations in 45 offices spanning 25 countries. Prior to Momentum, he served as an EVP and Worldwide Account Director of McCann Erickson worldwide.