Agenda
Monday, July 19, 2021
11:10AM – 11:45AM ET

A conversation with Twitter's Jack Dorsey
Join Linda Yaccarino, Chairman, Global Advertising & Client Partnerships of NBCUniversal and Twitter CEO and Co-Founder Jack Dorsey, for an insightful conversation on the current confluence of tech, humanity and philanthropy, as well as to hear their thoughts on what's driving innovation today.
11:45AM – 12:15PM ET
Reinventing the CMO Role for Today's World
Today's CMOs are at an inflection point. The role and stature of the CMO has dramatically expanded within the organization, moving from a purely advertising function to a growth driver. The past year has also proven how external forces have prompted leaders to be empathetic while guiding a brand's purpose and being agents of change. This panel discussion brings together CMOs from Hyundai, Peloton and Uber to discuss how they are reinventing the role, managing diverse and remote workforces and leading with agility.
12:15PM – 12:35PM ET
---
12:35PM – 1:05PM ET
Driven by Purpose; Fueled by Tech
Today more than ever, brands must act with purpose to make meaningful connections, and technology can serve as a critical enabler for brands striving to make an impact. This session will explore the relationship between technology and brand purpose and how each can accelerate the other, enabling brands to address pressing societal needs in ways that change the world, transform industries, and accelerate business impact.
1:10PM – 1:40PM ET
Trends Shaping the Consumer Experience
The global consumer landscape has dramatically changed, raising the question– what happens next? Qualtric's 2021 Global Consumer Trends Report, a study of 18,000+ people from around the world, will reveal insights across a wide range of industries and  how experiences drive satisfaction, trust and advocacy. Join Bruce Temkin, Head of the XM Institute and Josh Lee Head of Digital CX at FASHIONPHILE for a guided discussion on how organizations can design experiences that will meet the new and evolving needs of consumers and reveal predictions for the consumer landscape of the future across different verticals. 
Leverage your First Party Data by Revolutionizing your Martech Stack
Brands looking for new ways to leverage first-party data are finding SaaS solutions too rigid and disconnected. With privacy regulations becoming more stringent, and the currency of identity quickly evolving, the promise of personalized 1:1 marketing is fading away. In this deep dive, Cuebiq's Chief Product Officer, Francesco Guglielmino will facilitate a lively discussion on how brands can revolutionize their martech stack by moving towards a cloud-based, platform-as-a-service (PaaS). He will also ​share examples of how brands adopting PaaS have been able to centralize data sources into a single ecosystem, allowing them to drive innovation and accelerate business growth.
It's Not All About the Benjamins: Using Data and Analytics to Build Customer Relationships
Today's CMO is hyper focused on the numbers. Is my marketing investment delivering a return for the business? Do we see both short-term and long-term impact? These questions occupy our time and energy, but how do we build powerful, authentic relationships with customers? Join Michael Schoen, GM Marketing Solutions at Neustar and Lou Paskalis, a titan in the marketing industry, as they talk about how data and analytics can go beyond quantifying the impact of marketing and identify ways to build customer lifetime value. 
 
1:40PM – 1:55PM ET
---
1:55PM – 2:25PM ET
MMA MOSTT Research Study: How Marketing Organizations Can Better Drive Growth 
The MMA MOSTT initiative findings, recently published in the Harvard Business Review, show how modern marketing organizations create value.  While there are many opportunities to create value, most organizations struggle to effectively realize their growth potential via planning and executing the required capability agenda. In this session, Neil Morgan, Professor of Marketing, Kelley School of Business, Indiana University will use benchmarking data to show how alignment between the chosen value configuration and capabilities required to enable this is a strong growth driver, and discuss key barriers and solutions to achieving this in practice.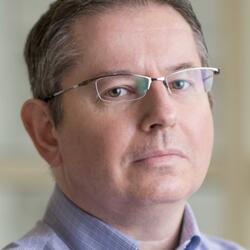 PetSmart Distinguished Chair in Marketing
Kelley School of Business, Indiana University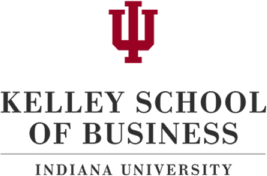 2:25PM – 2:55PM ET
The Rise of the CDO: Leading Digital Transformation and Culture
Rapidly evolving technologies, the proliferation of new social platforms and shifts in consumer behaviors has made the role of the chief digital officer pivotal to an organization's ability to stay competitive. In this panel discussion, you'll hear from C-level executives from MMA's CDO board share how they are driving digital innovation and transformation to create a better future for consumers built on trust, transparency and impact, and to unlock the potential in our societies. 
Evening
Tuesday, July 20, 2021
11:00am – 11:10am ET
Welcome from Global Chair
11:15AM – 11:55AM ET
MMA The Great Debates: Academics Perspective
This this debate will include a panel of academics who will share their perspective and research on various marketing growth frameworks. Attendees will walk away with an understanding of the merits and disadvantages of various marketing growth frameworks from an academic perspective.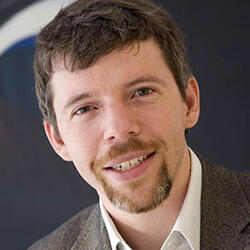 Distinguished Professor of Marketing and co-director of its Digital, Analytics, Technology and Automation (DATA) Initiative
Northeastern University, Boston
11:55AM – 12:25PM ET
The New Era of Human Connection
Tech advancements like Virtual, Augmented, and Extended Realities have completely revolutionized storytelling and is powering the next generation of human connection. Sports is at the forefront of this revolution and brands like Formula 1 are leveraging technology to bring fans closer than ever to the game. As technology advances, so do the opportunities for brands. With 83% of advertisers looking for new ways to storytell, this session explores how Alpine Formula 1 pushed the boundaries of storytelling and leveraged technology to truly connect with their audiences.​
Vice President, Head of North American Revenue and Global Client Solutions
12:25PM – 12:45PM ET

---
12:45PM – 1:15PM ET
How To Drive Superior Mobile Engagement With Messaging In The Post Application Era
For the last decade, American enterprise has invested heavily in mobile applications, achieving excellent engagement but limited reach. Today the top 10 applications are dominated by social media and email apps. Mobile is the ever-present, truly personalized dominant digital channel and the priority centerpiece of UX. Welcome to the new messaging paradigm where app-like, interactive fully immersive high functioning experiences are possible. Join Sinch's President, Matt Ramerman for a guided discussion on how to transition or augment your app while not sacrificing functionality or user experience.
The New Marketer's Landscape
This past year was anything but 'normal', forcing marketers to adapt and thrive amidst the chaos. Join Michael Della Penna, InMarket's Chief Strategy Officer, for a facilitated conversation on how to navigate some of the biggest challenges facing marketers today, including major industry changes like the iOS 14 update, the loss of third-party cookies, and the rapidly changing consumer behaviors in the post-pandemic world.
How to Improve your DE&I Efforts in Content Creation
Brands are beginning to foster diversity and inclusion in their overall creative supply chain, and their dedication and action to their DE&I goals will have a profound impact on the communities they serve.  Please join this deep dive to discuss ways you can improve your DE&I efforts in content creation and impact your creative supply chain.  You will walk away with ideas on how to intentionally, and deliberately implement a DE&I program to help meet your organization's goals.
1:20PM – 1:55PM ET
Architecting the Future of Marketing
Today's disruptive marketing ecosystem and accelerated pace of change is forcing CMOs to come up with new and authentic ways to connect with their consumers. What will the future of marketing look like? Find out during this session that brings together CMOs from leading brands for an engaging discussion on how they are rethinking the customer experience, driving innovation, and preparing for disruptions shaping the future such as 5G, AI, NFTs, and other emerging trends.
2:15PM – 3:15PM ET
Unleash your inner-artist! Enjoy some wine as you paint and create a masterpiece signed by you! You will be guided by an expert art instructor. An activity box with all the supplies you need will be shipped prior to the event date. 

Evening