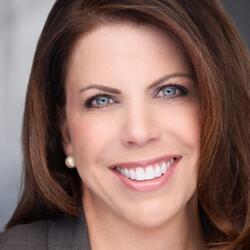 Angela Zepeda is the chief marketing officer (CMO) for Hyundai Motor America. Angela is responsible for all of Hyundai's marketing and advertising activities in the U.S., including the strategic direction, brand development, national and regional advertising, experiential marketing, digital and social media, brand partnerships, and lead generation, among other responsibilities. Angela was named CMO in October 2019.
Angela comes to Hyundai as a seasoned marketing executive with more than 25 years of experience. She has built a career on consumer-centric campaigns that build brands and drive business results, and is an expert in online and digital marketing. Angela was most recently at Hyundai's agency of record INNOCEAN USA, where she spent three years and was the senior vice president and managing director, handling all operations for the Hyundai business including creative, planning and media operations. She was initially hired by the agency to head up business development.
Previous to Innocean, Angela was CEO of Quigley-Simpson in Los Angeles, where she oversaw all aspects of the agency—from brand leadership to new business development to operational efficiencies. Before that, Angela was CMO of Campbell Ewald-Los Angeles, where she played a key role in growing the agency's business. Angela has also worked at some of Los Angeles' best-known agencies, including TBWA\Chiat\Day, Team One, Rapp, Doner, and FCB, providing counsel to clients in the automotive, healthcare, financial services and packaged goods industries.
Angela is also an expert in marketing to women, with a keen understanding of the emotional triggers involved in women's retail habits. She has spoken on the topic at various conferences, including the ISSM CONVERGE Conference, the WLN Conference, the M2W Conference in Chicago, and the Marketing to Women Conference in Copenhagen, Denmark.
Angela holds an MBA from the University of Southern California and a Bachelor of Arts degree in Communications and Advertising from California State University, Fullerton. She is a member of thinkLA, the American Association of Advertising Agencies and the American Advertising Federation, and has held board positions with the Susan G. Komen organization and the LA Grant Foundation.