CEO & CMO Summit Virtual
MMA CEO & CMO Summit Virtual: Architecting the Future
The 2021 MMA CEO & CMO Virtual Summit is an invitation-only gathering of industry thought leaders that are architecting the future of marketing in a connected world and drawing a roadmap to succeed in the new normal and beyond. This year's line-up of speakers will leave you feeling inspired and optimistic for what's ahead.
Request an invitation to the virtual summit and join us as we #ShapeTheFuture®.
Join the MMA in 2021 to Architect the Future of Marketing.
C-level and senior executives can request an invite below.
Past Attendees Include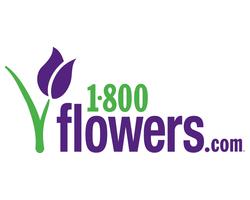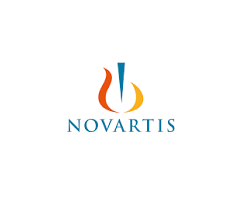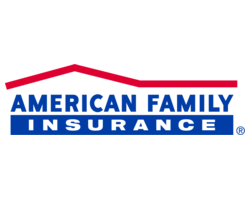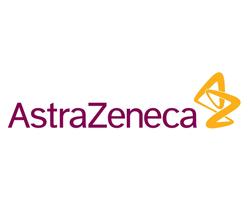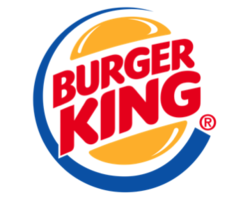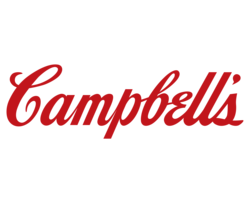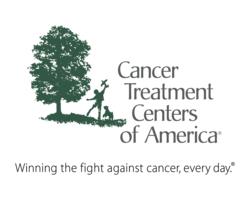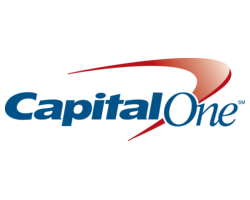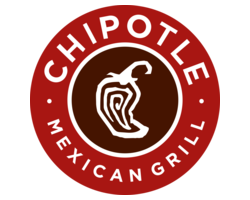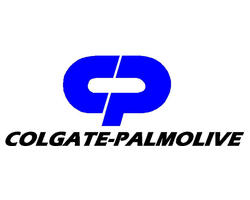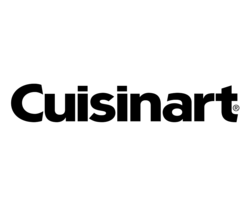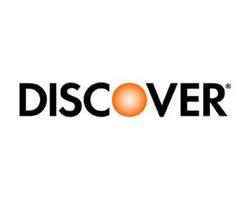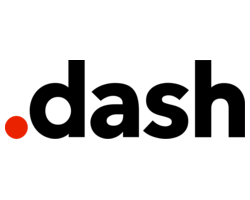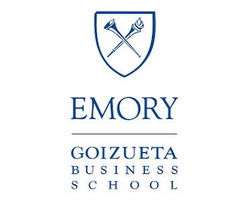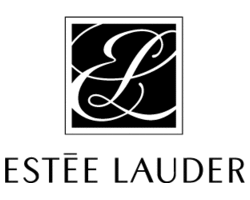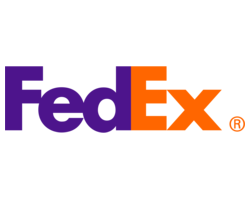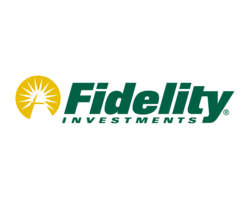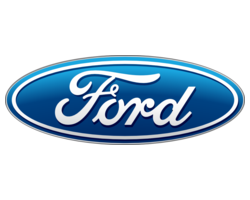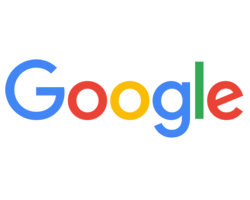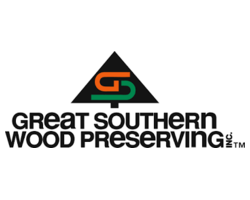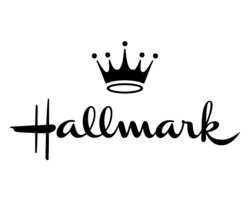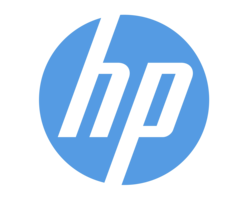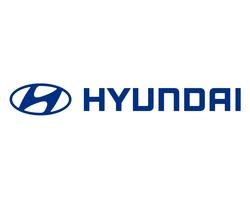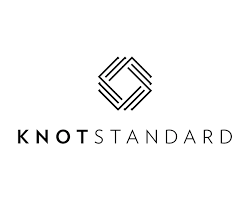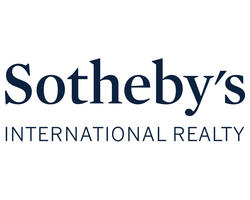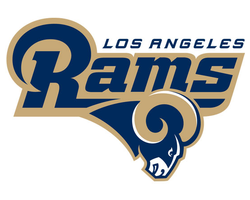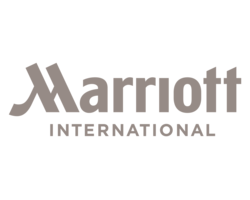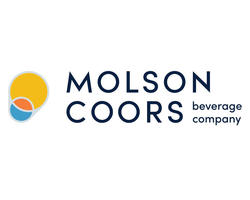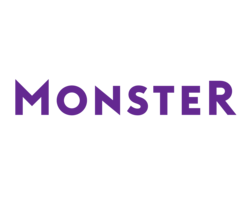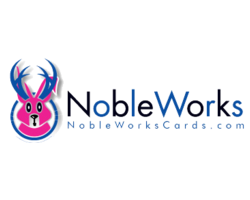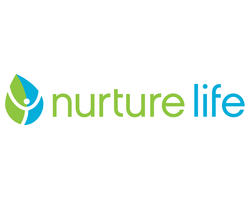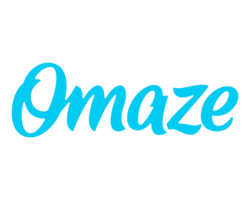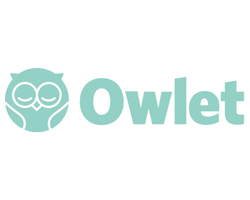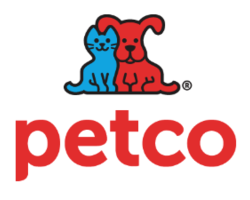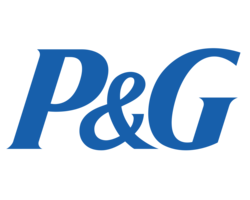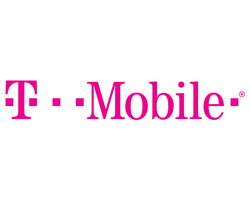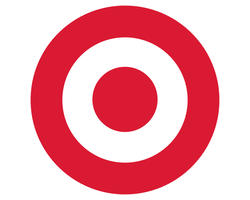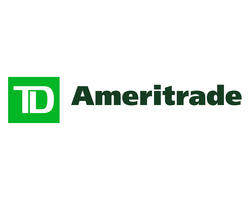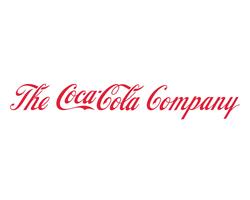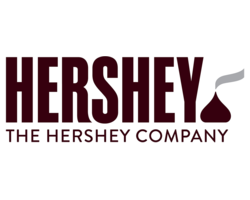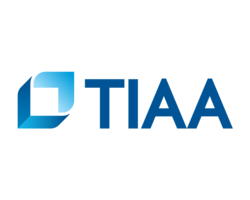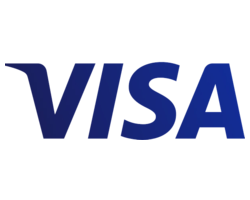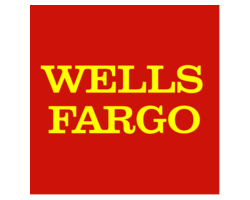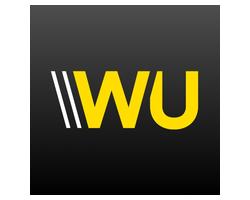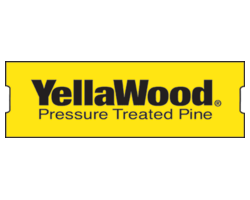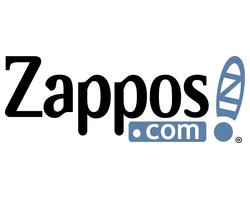 | Member | Name | Job Title | Company |
| --- | --- | --- | --- |
| | Martine Champagne | Account Director | Verizon Media |
| | Fara Chicorel | Agency Development Director | Target |
| | Carol Rosenberg | Agency Development Manager | Google |
| | STANISLAS COIGNARD | AMERICAS CEO | S4M |
| | Rachel Abbe | Analyst | The B2B Institute at LinkedIn |
| | Emily Lewis | Assistant Manager | Western Union |
| | Marcie Perez | Associate Director Integrated Marketing | Cadillac |
| | Bradley Hunter | Associate Manager, Industry Relations | Google |
| | Omar Rodriguez Vila | Associate Professor of Marketing Practice | Emory University / Goizueta Business School |
| | Michael Marr | AVP Digital Capabilities | Barclays US |
| | David Carrel | AWS Global Marketing | Amazon |
| | Mike Kelly | Board Director | Kelly/Newman Advisors |
| | Christine Souchack | Business Development Director | DAC |
| | Danny Wright | CBO | Adweek |
| | Sanjay Gupta | CCO | TIAA |
| | Sree Nagarajan | CEO | Affinity Answers |
| | Robi Ganguly | CEO | Apptentive |
| | Tony Chen | CEO | Channel Factory, LLC |
| | Scott Wells | CEO | Clear Channel Outdoor |
| | Paul Wagner | CEO | CloudEngage |
| | Jeremy Fain | CEO | Cognitiv |
| | Antonio Tomarchio | CEO | Cuebiq |
| | Jules Polonetsky | CEO | Future of Privacy Forum |
| | Phillip Fresen | CEO | Garros Group |
| | Rob Emrich | CEO | Gimbal |
| | Ryan Detert | CEO | Influential |
| | Gregory Glenday | CEO | Lightbox OOH Video Network |
| | Seth Rogin | CEO | Magnolia Media Partners |
| | Joe Zawadzki | CEO | MediaMath |
| | Yin Rani | CEO | MilkPEP |
| | Duncan McCall | CEO | Placeiq |
| | Rob Hall | CEO | Playground xyz |
| | Mathias Lesch | CEO | Qverse |
| | Kathy Ring | CEO | STARCOM |
| | Rob Grossberg | CEO | TreSensa Technologies, Inc. |
| | Michael Katz | CEO & Co-Founder | mParticle |
| | Bill Livek | CEO & Executive Vice Chairman | Comscore |
| | Matt Prohaska | CEO & Principal | Prohaska Consulting |
| | Oren Kaniel | CEO and Co-Founder | AppsFlyer |
| | Harry Kargman | CEO/Founder | Kargo |
| | Burr Smith | Chairman and CEO | Broadsign International |
| | Linda Yaccarino | Chairman, Advertising & Client Partnerships | NBCUniversal |
| | Jeremi Gorman | Chief Business Officer | Snap Inc. |
| | Karan Arora | Chief Commercial Digital Officer | AstraZeneca |
| | Jed Hartman | Chief Commercial Officer | Channel Factory |
| | Zena Arnold | Chief Digital & Marketing Officer | Kimberly Clark |
| | Julie Bowerman | Chief Digital Experience Officer | Kellogg |
| | Mark Costa | Chief Digital Officer | JCDecaux North America |
| | Joshua Lowcock | Chief Digital Officer / Marketing & Media / Advisory Board Member / NED | Universal McCann |
| | Jonathan Morgan | Chief Executive Officer & General Manager | OpenMarket |
| | Terri Walter | Chief Growth Officer | TRUSTX |
| | Lina Shields | Chief Media Officer | Eli Lilly and Company |
| | Noah Levine | Chief Revenue Officer | 605 LLC |
| | Amit Shah | CMO | 1-800-Flowers.com |
| | Michelle Harmon-Madsen | CMO | AccuWeather |
| | Josh Raper | CMO | Affinity Answers |
| | Fernando Machado | CMO | Burger King |
| | Linda Lee | CMO | Campbell's |
| | Ken Chaplin | CMO | Cancer Treatment Centers of America |
| | Christopher Brandt | CMO | Chipotle Mexican Grill |
| | Linda Duncombe | CMO | City National Bank |
| | Norman De Greve | CMO | CVS Healthcare |
| | Kory Marchisotto | CMO | e.l.f. Cosmetics |
| | Paul Suchman | CMO | Entercom/Radio.com |
| | David Dintenfass | CMO | Fidelity Investments |
| | Lynn Schlesinger | CMO | Forbes |
| | David McSpadden | CMO | Franklin Templeton |
| | Johnson Goh | CMO | List Sotheby's International Realty |
| | Ronalee Zarate-Bayani | CMO | Los Angeles Rams |
| | Jonathan Beamer | CMO | Monster Worldwide |
| | Jacqueline Woods | CMO | Nielsen Global Connect |
| | Vic Noble | CMO | Nobleworks |
| | Christina Kline | CMO | Nurture Life |
| | Kady Srinivasan | CMO | Owlet |
| | Tariq Hassan | CMO | Petco |
| | Nicole Hawke | CMO | Prohaska Consulting |
| | John Sheldon | CMO | SmileDirectClub |
| | Jill Baskin | CMO | The Hershey Company |
| | Deidre Smalls-Landau | CMO | UM |
| | James Riley | CMO | YellaWood |
| | Laura Lisowski | CMO, Cofounder | Sundays |
| | Randi Stipes | CMO, Watson Advertising and Weather; Developer Marketing | IBM |
| | Matthew Russo | CMO/COO | Gimbal |
| | Chandra Shekhar | Co-Founder / CTO | Chalk Digital |
| | Ben Kartzman | COO | Flashtalking |
| | Ben Safchuk | Creative Strategist | Chobani |
| | Johnny Horgan | CRO | Kargo |
| | Walker Jacobs | CRO | Twitch |
| | Adam Smith | CRO | Uproxx |
| | Michael Della Penna | CSO | InMarket |
| | Paul Josephsen | CSO | Uproxx |
| | Javier Farfan | Cultural Marketing Strategist | NFL |
| | Debbi Brasile | Digital Brand Experience Manager | Ford Motor Company |
| | Lisa Fulks | Digital Marketing | Ally Financial |
| | Kelly Davis | Digital Marketing | Western Union |
| | Jenna Thompson | Digital Retail Marketing Manager | Ford Motor Company |
| | Mary Rodgers | Directof of Marketing Communications | Cuisinart |
| | Brian Dunagan | Director | FedEx Services |
| | Martin Berman | Director | Quantcast |
| | Kristina Jurevic | Director | WU |
| | Samantha Stetson | Director Client Council Team | Facebook |
| | Mariona Prat | Director Marketing | zeotap |
| | Nathan Nerland | Director of Emerging Products & Agencies | Target |
| | Liz Weinsten | Director of Marketing | Gimbal |
| | Megan Suttile | Director of marketing operations | eli lilly |
| | Hillary Greene | Director of Sales | Spotify |
| | Beth Dressman | Director of Sales | Vistar Media |
| | Dave Byrne | Director of Strategic Trade Relations | TikTok |
| | Mike Bosco | Director, Cross-Channel Media | TD Ameritrade |
| | Allison Ritt Devlin | Director, Direct Marketing | Discover Financial Services |
| | Christy Cooper | Director, Global Industry Trade Relations | Facebook |
| | Joe Raaen | Director, Global Strategic Partnerships at Annalect/Omnicom | Omnicom |
| | Paulina Tomsia | Director, Media | Eli Lilly & Company |
| | Kay Vizon | Director, Media | Kroger |
| | Eric Terrones | Director, Product Marketing | Mediamath |
| | Scott Smith | Director, Solutions and Partnerships | Mobivity |
| | David Mitchell | Emerging Platforms Vice President, Digital Media | AccuWeather |
| | Brian Kalma | Entrepreneur in Residence | Zappos |
| | Brittnee Guelbart | Event Manager | IBM |
| | Theresa McLaughlin | EVP & Global Chief Marketing, Citizenship and Customer Experience Officer | TD Bank Group |
| | Mark Hewitt | EVP Consumer Experiences | Evrythng |
| | Georgia Garinois | EVP Corporate Marketing | Estee Lauder |
| | Jason Hicks | EVP of Growth | KOCHAVA |
| | Garrett MacDonald | EVP Strategic Sales | Kochava |
| | Lynne Biggar | EVP, Chief Marketing and Communications Officer | Visa |
| | Michael Lacorazza | EVP, CMO/Head of Integrated Marketing | Wells Fargo |
| | Luis Di Como | EVP, Global Media | Unilever |
| | Jason Beckmann | EVP, Innovation and Strategy | Emprise Bank |
| | Heather Petersen | Executive Business Partenr | Kochava |
| | Karin Timpone | Former Chief Marketing Officer | Marriott International |
| | Barbara Messing | Former SVP and CMO  | Walmart |
| | Brent Bouldin | Former VP - Marketing, Media | Choice Hotels |
| | Alberto Pardo | Founder & CEO | Adsmovil |
| | Craig Hagopian | Founder & CEO | Chalk Digital, Inc. |
| | Guy Tytunovich | Founder & CEO | CHEQ |
| | Anastasia Williams | Founder & Chief Curator | TheAList |
| | Diaz Nesamoney | Founder, President & CEO | Jivox Corporation |
| | Deborah Wahl | Global Chief Marketing Officer | General Motors |
| | Scott Kelly | Global Digital Marketing Director | Ford Motor Company |
| | Lee Brown | Global Head of Advertising Business | Spotify |
| | Muriel Lotto | Global Head of Brand and Marketing | Western Union |
| | Shachar Scott | Global Head of Brand Marketing | Snap Inc. |
| | Tamara Camp | Global Head of CEM, Growth and Loyalty Programs | Western Union |
| | Jay Jaffin | Global Head of Digital - Go to Market and Expansion Strategy | Western Union |
| | Catherine Oh | Global Head of Marketing & Analytics | Samsung Ads |
| | Andrew Covato | Global Head of Measurement & Insights | Snap |
| | Celeste Roberge | Global Industry Relations Program Manager, Sponsorship | Facebook |
| | Justin Chere | Global Marketing Manager | Monster Worldwide |
| | Gerry D'Angelo | Global Media Director | Procter & Gamble |
| | David Spencer | Global Media Operations | General Motors |
| | Chris Owen | Global VP | Match Group |
| | Mindel Klein | GM IMC North America | Colgate |
| | Elena Antognazza | GM, Head of Digital Europe and Russia | Western Union |
| | Ben Jankowski | Group Head, Global Media | Mastercard |
| | Julie Huss | Group Leader, U.S Digital | Western Union |
| | Angela Matusik | Head of corporate brand | HP |
| | Eugene Buono | Head of Creative | Google BrandUnit |
| | Quentin Moreau-Defarges | Head of Creative Strategy, NA | Gameloft |
| | Amy Labroo | Head of Digital & Creative | GSK |
| | Matthew Baker | Head of Digital Go to Market, Americas | Western Union |
| | Scott Kelliher | Head of eBay Advertising US | eBay |
| | Shannon Saper | Head of Events & Trade Marketing | IBM Watson Advertising |
| | Sean Kearney | Head of Industry Sales | IBM Watson Advertising |
| | Patrick McCarthy | Head of Marketing | City National Bank |
| | Catherine Hepler | Head of Marketing | TreSensa |
| | Janna Ritzcovan Synovec | Head of Marketing & Sales Enablement | IBM Watson Advertising |
| | Matias Singers | Head of Marketing Technology & Operations | Grab |
| | Charlie Chappell | Head of Media | The Hershey Company |
| | Raphael Heiner | Head of Mobile Solutions DE | PwC |
| | Marinn Jackson | Head of Premium Sales & Strategy | Verizon Media |
| | Devon DeBalsio | Head of Product Marketing, Identity and Privacy | Neustar |
| | Jeremy Hlavacek | Head of Revenue - Watson Advertising IBM Cloud and Cognitive Software | IBM Watson Advertising |
| | Roopam Chowdhury | Head of Sales - West | Nextdoor |
| | Caroline Mendes | Head of sales, east | Spotify |
| | Sarah Ripmaster | Head of Sales, Technology | IBM Watson Advertising |
| | Sharon Silverstein | Head of US verticals | Snap |
| | Michael Ayres | Manager of marketing analytics | Petco |
| | Ben Young | Manager, Brand & Content | AAA Club Alliance |
| | Katie Jost | Manager, Customer Practice | Ernst and Young (EY) |
| | Chase Kehoe | Manager, Events & Trade Marketing | IBM Watson Advertising |
| | Ali Strominger | Manager, Experience & Partnership Marketing | Neustar |
| | Stephanie Hofmann | Managing Director | Google |
| | Michael Donnelly | Managing Director | Lighthouse Labs LLC |
| | Matthew Haas | Managing Director, Brand & Associate Publisher | AAA Club Alliance |
| | Ben Kaplan | Managing Director, Digital | American Cancer Society |
| | Casey Campbell | Managing Director, North America | Gameloft |
| | Jason Brown | Marketing Director | Petco |
| | Monica Telese | Marketing Director | Roundel |
| | Jessica Lee | Marketing Manager | Hallmark Cards |
| | Matty Lin | MD | TikTok |
| | Maria Contino | Media Director | CHIPOTLE MEXICAN GRILL, INC. |
| | Samantha Beale | Media Director | Target |
| | Paul Romer | Nobel Prize Winning Economist and Policy Entrepreneur | |
| | Brad Feinberg | North America VP of Media & Consumer Engagement | Molson Coors |
| | Mario Lemieux | Partner, Head of Business Development | DAC |
| | Janet Balis | Partner/Principal, Global Media, Entertainment & Marketing Advisory Services Leader | EY |
| | Marlon Romulus | Performance Marketing Manager | GSK |
| | Emily Maher | PR + Marketing Consultant | TreSensa Technologies |
| | Stephen McCarthy | President | GroundTruth |
| | David Staas | President | NinthDecimal |
| | Will Kassoy | President | Omaze |
| | Brian Quinn | President | OpenSlate |
| | Joel Rubinson | President | Rubinson Partners, Inc. |
| | Charles Manning | President & CEO | Kochava |
| | Leigh Freund | President & CEO | Network Advertising Initiative |
| | Vincent Obermeier | President & Co-Founder | TreSensa Technologies, Inc. |
| | Brian Quinn | President & GM | Appsflyer |
| | Andrew Gorenstein | President Advertising & Partnerships | Dotdash |
| | Scott Rozic | President and Chief Growth Officer | CloudEngage |
| | Stephen Frieder | President of the Americas | Adobe |
| | Allan Thygesen | President, Americas | Google |
| | Rita Ferro | President, Disney Advertising Sales | The Walt Disney Company |
| | Matt Ramerman | President, Sinch Engage | Sinch |
| | Armin Molavi | Principal Consultant | AMolavi Consutling |
| | Arpit Shah | Product Owner | Western Union |
| | Linh Mata | Research | Warner Bros |
| | Michelle Beezer | Retail Digital Marketing | Ford Motor Company |
| | Rebecca Messina | Senior Advisor | McKinsey & Co. |
| | Christine Kapp | Senior Digital Marketing Manager | Conair Corporation |
| | Andrew Calienes | Senior Digital Media Planner/Buyer | Universal Parks & Resorts |
| | Andrea Bibbs | Senior Director, Diversity and Inclusion Strategy | WarnerMedia News and Sports |
| | Jasper Lenz Radeke | Senior Director, Marketing (North America) | AppsFlyer |
| | Igor Levin | Senior Director. Global Lead - Analytics for Precision Marketing and Data Science | Johnson & Johnson |
| | Michael McNulty | Senior E-Commerce Marketing Manager | Cuisinart |
| | Ally Day | Senior Marketing Director | E*TRADE |
| | Natalie Labuda | Senior Marketing Director | E*TRADE |
| | Amardeep Kahlon | Senior Marketing Executive | Self Employed |
| | Megan Brown | Senior Marketing Manager
 | Western Union |
| | Tiffany R. Warren | Senior Vice President & Chief Diversity Officer | Omnicom Group |
| | Lou Paskalis | Senior Vice President, Customer Engagement and Media Investment | Bank of America |
| | Sarah Martinez | Senior Vice President, Sales | Integral Ad Science |
| | Ran Buck | Senior VP, Global Revenue | Taboola.com |
| | Bruce Dincin | Sr. Director | CHOICE HOTELS |
| | Griff Garwood | Sr. Director | Marriott International |
| | Amy Adams | Sr. Director | McDonald's Corporation |
| | Jennifer Gardner | Sr. Director of Media, NA | Unilever |
| | Kevin Howard | Sr. Director, Digital Marketing | Ally Financial |
| | Ryan Schroeder | Sr. Experiential Strategist | Roundel |
| | Yonghoon Youn | Sr. Manager | Hyundai Motor Company |
| | Tim Hecht | Sr. Manager Cross Channel Media | TD Ameritrade |
| | Claire Wyatt | Sr. Manager Insights & Analytics | Roundel |
| | Amit Prakash | Sr. Manager, Digital | Amazon |
| | Gina Moletto | Sr. Media Director, Americas | GSK |
| | Grant Powell | Sr. Media Manager | Roundel |
| | Mar Brandt | SVP | Appsflyer |
| | Abby Mehta | SVP | Bank of America |
| | Laurie Hood | SVP Marketing | Mobilewalla |
| | Michael Schoen | SVP / GM, Marketing Solutions | Neustar |
| | Kristi Argyilan | SVP & President, Roundel, Media re-imagined by Target | Target Corporation |
| | Bill McGarry | SVP Ad Sales & Strategic Partnerships | AccuWeather |
| | Josh Kroo | SVP BRand Marketing and Digital Strategy | Crayola |
| | Kenetta Bailey | SVP Marketing | Clear Channel Outdoor |
| | Jesse Judelman | SVP of Sales, Americas | Vevo LLC |
| | Terri Schriver | SVP, Brand Safety Executive | Bank of America |
| | Bob Lord | SVP, Cognitive Applications | IBM |
| | James Kreckler | SVP, Digital Media Sales | NBCUniversal |
| | Lauren Douglass | SVP, Global Marketing | Channel Factory |
| | Andy Kauffman | SVP, Global Marketing Optimization | Marriott International |
| | Heawon Yoo | SVP, Marketing | Lightbox OOH Video Network |
| | Pauline Reader | SVP, Marketing | Stitch Fix |
| | Jon Suarez-Davis | SVP, Marketing Strategy & Innovation | Salesforce |
| | Liam Doyle | SVP, Product | Salesforce |
| | Eddie Smith | SVP, Revenue | PlaceIQ |
| | Gian LaVecchia | SVP, Sales | DoubleVerify |
| | George Siefo | Tech Reporter | AdAge |
| | Yannick Vial | Vice Président e-Commerce et technologie numérique | La Maison Simons Inc. |
| | Sheri Bachstein | VP and Global Head of The Weather Company | IBM |
| | Scott Lugar | VP CMO | AAA |
| | Susan Fletcher | VP Digital Marketing | UPS |
| | Vivian Chang | VP Growth | Clorox DTC |
| | Jordan DeWitt | VP LOB Creative | Capital One |
| | Jesse Allouf | VP Marketing | Knot Standard |
| | Dennis Mink | VP Marketing | Liftoff |
| | Douglas Manson | VP of Creative Services | AppOnboard |
| | Lyle Underkoffler | VP of Digital Marketing | Samsung Electronic America |
| | Yuri Fiaschi | VP of Global Sales | Infobip |
| | Sherina Smith | VP of Marketing | American Family Insurance |
| | Joanna Lu | VP of Marketing, Great China & Korea | The Coca Cola Company |
| | Suleman Rehmani | VP of Product | 1-800-Flowers.com |
| | David Peterson | VP Sales | Roundel, media re-imagined by Target |
| | Andrea Garabedian | VP, Advertiser Marketing | Twitch |
| | Josephine Chew | VP, Brand, Digital and Reputation Marketing | Wells Fargo |
| | Kimberley Carrera | VP, Business Development | DAC |
| | Zach Chapman | VP, Category Solutions and Insights | Disney |
| | Kaitlin Miller | VP, Client Engagement | TreSensa, Inc. |
| | Suzie Cohen | VP, Client Partnerships | BuzzFeed |
| | Michael Ahearn | VP, Customer Development & Strategy | Sinch |
| | Jeremy Flynn | VP, Data Products and Strategy | Clear Channel Outdoor |
| | Katrina Beach | VP, Digital Capabilities and Platform Migration | Barclays |
| | Sarah Pennington | VP, Digital Experience | United Parcel Service |
| | Victoria Russell | VP, Diversity Equity & Inclusion | Papa John's International |
| | Mike Romoff | VP, Global Agency and Channel Sales | LinkedIn |
| | Blake Chandlee | VP, Global Business Solutions | Bytedance / TikTok |
| | Abhijit Shome | VP, Global Digital & Social Marketing | Mastercard Technologies |
| | Ashley Cole | VP, Global Marketing Capabilities | Visa |
| | Meredith Herman | VP, Global Marketing Services | GSK |
| | Carolyn Everson | VP, Global Marketing Solutions | Facebook |
| | Elizabeth Herbst-Brady | VP, Head of North American Sales & Global Client Solutions | Verizon Media |
| | Christian Kunkel | VP, Marketing | Cuebiq |
| | Kevin Frisch | VP, Marketing | Intuit |
| | Mary Miller | VP, Marketing | Kochava |
| | Sharon Oddy | VP, Marketing & Communications | iconectiv |
| | Marc Vermut | VP, Marketing Solutions | Neustar |
| | Jay Altschuler | VP, Media | Petco |
| | Kari Marshall | VP, Media | T-Mobile US |
| | Sean Downey | VP, Media Platforms | Google |
| | Stephanie Cox | VP, Sales and Marketing | Lumavate |
| | Jean-Philippe Maheu | VP, Twitter Client Solutions | Twitter |
| | Suzie Reider | Waze Ads Global Managing Director | Waze |