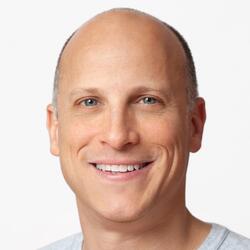 Thomas joined Uber in 2019, where he leads Global Marketing and Social Impact. Since joining, Thomas led an organizational turnaround for Marketing, expanded the company's investment in brand marketing with campaigns like "Tonight I'll Be Eating" and oversaw the company's first-ever global Social Impact initiative "Move What Matters" which supported communities around the globe during the COVID-19 pandemic.
Prior to joining Uber, Ranese spent a decade at Google where he held three "start up" marketing leadership roles building the marketing organization and shaping the Google brand - as the first head of Global Marketing Strategy & Operations for the CMO, then as founder of the Brand Studio where he led the naming of Alphabet and launched the Google Store, and most recently, as VP of Hardware Marketing responsible for the launch and merchandising of Google-branded products including Pixel, Home, Nest, Chromecast and Stadia.
Prior to Google, Thomas was the first CMO for the State of New York where he was responsible for direction and oversight of the I LOVE NY tourism program, the Governor's Office of Film & TV, and business marketing for the New York State economic development agency. Previously, he led the brand strategy and valuation practice at Interbrand and before that, he was a management consultant at McKinsey and Company.
Thomas earned a master's degree in public policy at Harvard University's John F. Kennedy School of Government and a bachelor of arts in political science with honors at Stanford University. He grew up in Brooklyn NY and now calls California his home where he lives with his partner Brian and their lab Bruno.