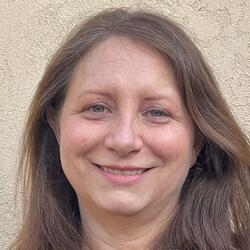 Pam Griffin is a veteran advertising industry professional with multi-platform marketing expertise. Currently an Associate Director in Brand Engagement for the Cleaning Division at the Clorox Company, Pam is focused on nurturing the relationship between her company and her consumers via ever more personalized media engagement.
Prior to becoming a Client, Pam had successful turns on the Agency and Sales sides of the media business, all of which have contributed to her unique perspective on creative problem solving and cross channel, cross functional marketing.
Pam's work passions center around building unique, mutually beneficial partnerships that stand the test of time, and fostering the next generation of marketers via a commitment to people development and the well being of her team and her peers.
In her free time, Pam loves to take advantage of all the natural wonders that her home in Marin County, CA has to offer, along with her husband Ron, their 8 year old son, Jeremy and their exuberant black lab, Jolly. Pam loves travel, the outdoors and music, and is at her happiest when she can combine all three with family time. Pam is thrilled to have been recognized along with 39 other remarkable women as one of IBM's Women Leaders in AI in 2021.