Agenda
Monday, July 20, 2020
11:15am – 11:50am
How Did We Get Here? Living, Innovating and Governing in a Post-Pandemic World
What will be the key to U.S. economic recovery? The pandemic has changed the way businesses operate and citizens think about consumerism. Getting back to a new normal will require careful policies that balances health concerns with the need to conduct business. This keynote session will weave together Paul Romer's work as an economist, including his research on technological innovation that earned him his Nobel Prize, to address the most important macro trends and challenges facing globally minded leaders today. Romer will provide a compelling and sobering yet optimistic case for why the best is yet to come, and how the trends that have enabled the current challenges can be harnessed to create future opportunities.
11:55am – 12:25pm
How Brands Pivoted During the Pandemic: Insights from the C-Suite
Overnight the pandemic changed the business landscape, forcing marketing leaders to lead in new ways and rethink how they connect with their consumers. From quickly shifting strategy to lean heavily into digital to reallocating resources to provide a public service, this panel brings together CMOs to discuss how they were able to reimagine the customer experience, deliver on their brand purpose and establish new ways of collaborating with partners, employees and customers. Hear how these brands pivoted during the pandemic and are positioning themselves for future success.
Additional Panelists to be announced.
12:30pm – 1:00pm
Sponsored Interactive Roundtable Discussions
Facilitated discussions via Zoom
Establishing True Sustainability in the Face of Continual Change
It's an exciting yet challenging time to be a marketer right now. The third party cookie and other unstable identifiers are on their last leg. The pandemic is continuously disrupting behavior and consumption. Privacy is now an expectation rather than an option. With all this continual change, marketing enterprises will need to make drastic changes to the way they collect, store, connect, and utilize data, both inside their own walls as well as across the supply chain.  Join this facilitated discussion to discuss and explore what the future of measurement, the future of media, and future of identity will need to become in order to sustain the future of marketing. A new foundation of data-driven strategies and technology needs to be established now to responsibly and effectively connect brands, publishers, platforms, and the people they serve.
1:20pm – 1:45pm
Influence Is Nothing Without Trust
The recent events have shown us that voices matter – and at times, even more so than our own message. As brands, we've not only had to rethink how we market to our consumers - ensuring responsive and tone appropriate messages, we've had to seek out those voices whose values reflect our own and partner with them to help drive positive change. Unfortunately, capitalizing on social and aligning with trusted talent is risky given the millions of followers to choose from and fake followers that run rampant. Join Bob Lord, SVP Cognitive Applications and Developer Ecosystem, and Ryan Detert, CEO of Influential, as they discuss the power artificial intelligence can have in bringing some much-needed trust and responsibility to this enormous market opportunity.
1:45pm – 2:15pm
Diversity & Inclusion: Going Beyond Optics to Implement Real Change
Recent events in the U.S. have highlighted the racial and social inequities blacks and other people of color face in our society. This panel brings together diversity and inclusion leaders to accelerate the conversation within the C-suite on the value of diversity to drive innovation, creativity and increased performance. It will also discuss how the industry can be held more accountable and implement real changes within their organization and the marketing industry at large.
Additional panelists to be announced.
2:30pm – 2:55pm
In a constantly evolving world, it's hard to foresee what will happen next. Things are changing all the time which makes it almost impossible to predict where everything is heading to. That's why sometimes it's best to focus on the things which will probably not change. With economic turmoil and social tensions on the rise, companies and brands have the responsibility to take real, concrete actions and play a positive role for people and the planet. In this presentation Fernando Machado, Global CMO for Restaurant Brands International, will present a framework on how to create a positive impact for your brands while avoiding some common pitfalls we all face.
2:55pm – 3:00pm
Closing Remarks + Announcement of IBM's Contribution to Frontline Workers
---
Tuesday, July 21, 2020
11:00am – 11:10am
Welcome from Global Board Chair
11:45am – 12:15pm
The Path to New Normal: How Brands Can Emerge Stronger from the Crisis
Today's CMOs are having to function in an environment of unprecedented uncertainty and change. What will the path to a new normal look like? This panel discussion brings together marketers from The Coca-Cola Company and National Football League to share their thoughts on what the new normal will look like and which consumer behaviors will remain after the pandemic. Attendees will also hear how Coca Cola China navigated the crisis to emerge stronger, predicting what the U.S. can expect as it reopens for business.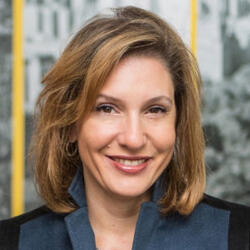 Global Advisory Leader for Media & Entertainment and Americas Marketing Practice Leader

1:05pm – 1:35pm
Creativity in Times of Disruption
The ability for marketing organizations to quickly pivot and narrate new stories that stand out and reflects the right tone can mean the difference between thriving or going dark during this time. This panel will host CMOs from both the brand and agency side to discuss how they struck the right on-brand messaging by leveraging in-house creative teams, user generated content and existing assets to maintain a connection with their consumers during the pandemic. 
1:35pm – 2:05pm
A MMA MOSTT Research Study: Competing on M.A.R.S. – A Look Into the Emerging Marketing Capabilities for Today's Market​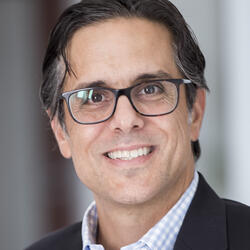 Associate Professor of Practice in Marketing
Goizueta Business School, Emory University
2:15pm – 3:15pm
Sponsored Activities with Family Via Zoom
As with past MMA CEO & CMO Summits, we are wrapping up the event with four fun-fill virtual activities guided by experts. Families are welcome to join. Attendees will be able to select from the activities below during the registration process: