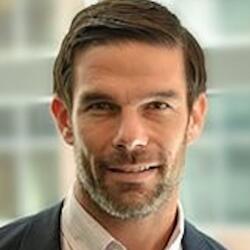 Greg Glenday
Lightbox OOH Video Network
Greg Glenday leads Lightbox in its rapid growth as a leading digital out-of-home video network, while also cultivating an inclusive, diverse, positive and winning organization.
Prior to LIghtbox, Greg spent 20+ years working in various leadership roles across media including Global Chief Revenue Officer for Shazam, the beloved music app recently acquired by Apple; the same role for digital high impact ad network, Undertone; and founder and President of iHeartMedia's award winning Connections division focused on strategic creative partnerships with the largest brands in the world.
As a sought-after thought leader, he is a frequent speaker and contributor at industry events and conferences.
Greg serves on the board of Lightbox and MAX (Music Audience Exchange) in addition to the MMA Global Board. He holds a B.A. from the University of Notre Dame.