CEO & CMO Summit Virtual
Join the MMA in 2020 to Lead the Future of Marketing. C-level and senior executives can request an invite below.
MMA CEO & CMO Summit Virtual: Architecting the Future – The Path to 2030
Over the last 10 years, the role of the CMO has dramatically expanded alongside its growing strategic importance within the organization from a purely advertising function to a growth driver. Today's CMOs must have insight into the entire customer experience journey as new platforms and ways to engage them emerge and evolve.
As we look toward 2030, we are seeing that CMOs must be fluent in both right and left-brain functions as their visibility and influence over data and technology increases, while still being the creative storytellers and designers of immersive experiences behind the brand.
Add to this a socially conscious buyer that is putting their money behind brands that are sustainable, socially responsible and inclusive, and marketers are compelled to communicate beyond the 4Ps to tell their brand purpose and how it is contributing to a better world.
Celebrating 10 years in 2020, the MMA CEO & CMO Summit is an invitation-only, intimate gathering of industry thought leaders that are architecting the future of marketing in a connected world and drawing a roadmap to succeed in 2030 and beyond. With a staggering net promoter score of 79.2%, attendees will come together in Sonoma and experience luxurious accommodations, exceptional service, excellent culinary encounters, and an incredible line-up of speakers that will leave you feeling inspired and enthusiastic for what's ahead.
Request an invitation to the family friendly Summit and join us as we #ShapeTheFuture®.
Past Attendees Include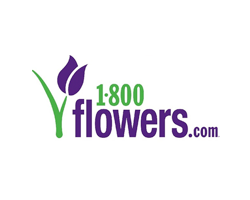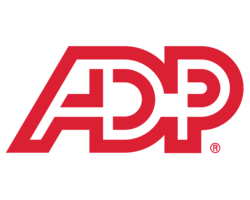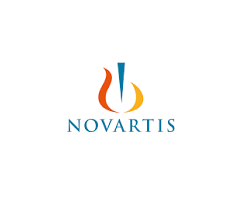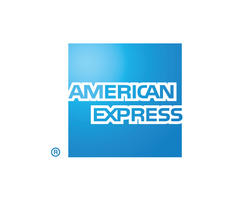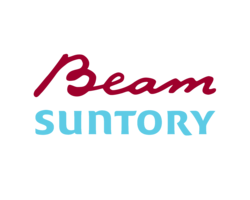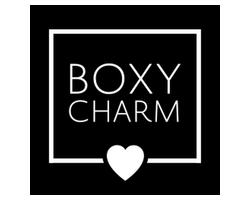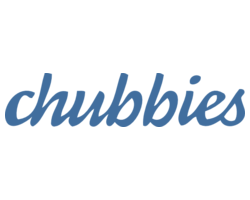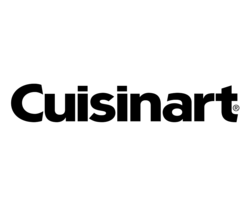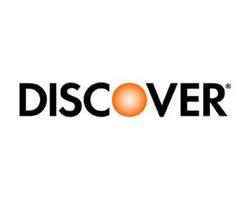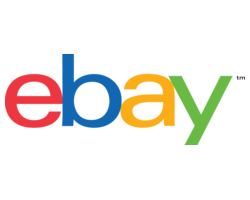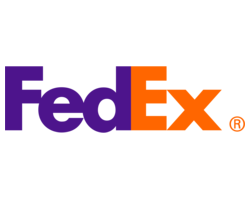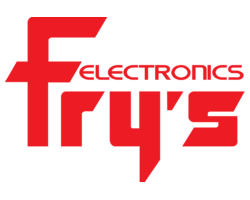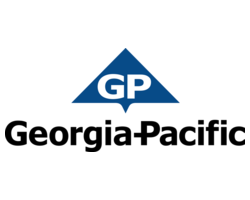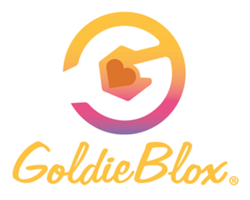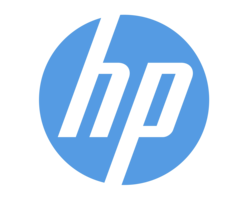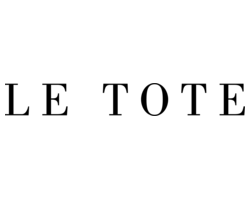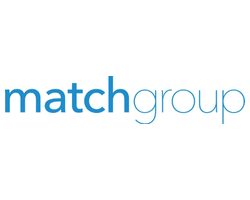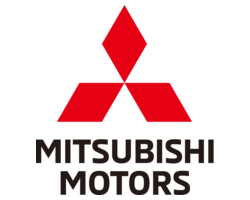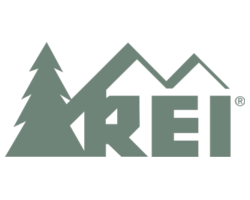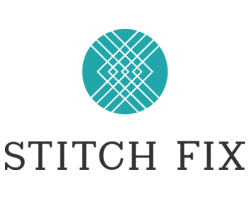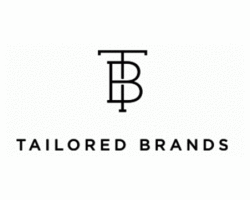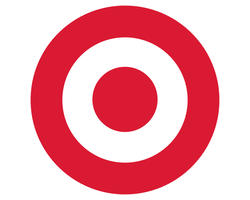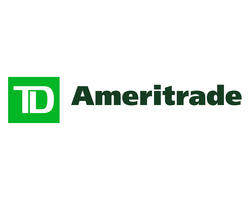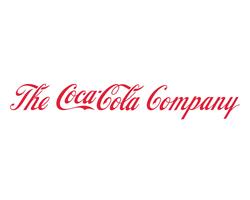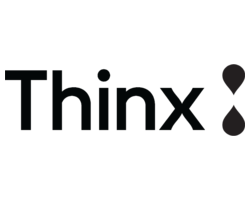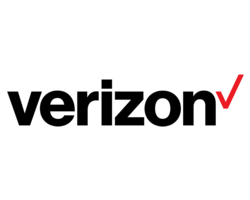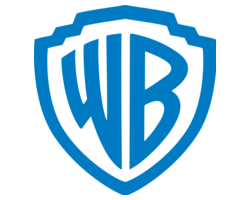 | Member | Name | Job Title | Company |
| --- | --- | --- | --- |
| | Suleman Rehmani | Sr. Director of Product & Growth Marketing | 1800flowers |
| | Jeff Michaud | VP Client Strategy | 3Cinteractive |
| | Louis Jones | EVP, Media and Data Services | AAAA Inc. |
| | Kim Carlson | VP Sales - Americas | Aarki |
| | Eric Danetz | Global CRO | AccuWeather |
| | Jason Ledder | Director - Corporate communications | ADP |
| | Evan Conway | CEO | AdParlor |
| | Alberto Pardo | Founder & CEO | Adsmovil |
| | Paul Severini | Chief Sales Officer | AdTheorent |
| | Nancy King | Global Director, Marketing | Airbnb |
| | Sanjay Gupta | EVP- Marketing, Innovation & Corp Relations | Allstate |
| | Kevin Howard | Sr. Director of Digital Marketing | Ally |
| | Sherina Smith | Head of Marketing | American Family Insurance |
| | Benedict Evans | Partner | Andreessen Horowitz |
| | Joe Raaen | Director, Global Strategic Partnerships and Programmatic Data Strategy | Annalect |
| | Samuel Yang | SVP Global Sales | App Annie |
| | JP Colaco | Partner Development | Apple |
| | Oren Kaniel | CEO | AppsFlyer |
| | Sunil Bhagwan | VP, NS Sales | AppsFlyer |
| | Louis Paskalis | Senior Vice President | Bank of America |
| | Terri Schriver | SVP Consumer Engagement and Investment | Bank of America |
| | Katrina Beach | Vice President of Digital Capabilities and Platform Migrtion | Barclays |
| | Andrea Javor | Sr Director Global Media | Beam Suntory |
| | James Peach | Marketing | Blue Apron |
| | Yosef Martin | CEO | Boxy Charm |
| | Alex Austin | CEO | Branch |
| | Sara Spivey | CMO | Braze |
| | Bill Magnuson | Co-Founder & CEO | Braze |
| | Suzie Cohen | VP Client Partnerships | BuzzFeed |
| | Deborah Wahl | Global CMO | Cadillac |
| | Lorenzo Papa | EVP, Advertising Sales | Captivate |
| | Daniel Ashby | Head of Marketing Operations & Strategy | Carbon |
| | Tony Chen | CEO | Channel Factory |
| | Jed Hartman | Chief Commercial Officer | Channel Factory |
| | Chris Brandt | CMO | Chipotle |
| | Tressie Lieberman | VP, Digital Marketing & Off-Premise | Chipotle |
| | Lisa Fisher | Senior Vice President | Chobani |
| | Tom Montgomery | Founder/Chief Digital Officer/CMO | Chubbies |
| | Jeremy Flynn | VP, Data Products and Strategy | Clear Channel Outdoor |
| | Paul Wagner | Chief Executive Officer & Founder | CloudEngage |
| | Scott Rozic | Chief Growth Officer | CloudEngage |
| | Joshua Kroo | VP, Marketing Communications and Interactive Platform | Crayola |
| | Keith Schumann | AVP, Marketing | Cricket Wireless​ |
| | Antonio Tomarchio | CEO | Cuebiq |
| | Lawrence Chan | EVP, Data Ecosystem | Cuebiq |
| | Christopher Fallen | Sales Director | Cuebiq |
| | Evan Eisenberg | Sales Director, Enterprise | Cuebiq |
| | Valentina Marastoni-Bieser | SVP, Marketing | Cuebiq |
| | Mary Rodgers | Director of Marketing & Communications | Cuisinart |
| | Jason White | CMO | Cura Partners, Inc |
| | Norman De Greve | SVP/Chief Marketing Officer | CVS Health |
| | Kimberley Carrera | VP, Business Development | DAC |
| | Michael Kahn | Global Brand President | Digitas |
| | Allison Ritt Devlin | Director, Digital Messaging | Discover Financial Services |
| | Shaida Lynch | VP, E-Business | Discover Financial Services |
| | Dave Antonelli | Director of Sling TV Media Group | DISH Media |
| | Kevin Arrix | SVP DISH Media | DISH Media |
| | Andrew Gorenstein | President Advertising & Partnerships | Dotdash |
| | Bridget Davies | VP - Revenue & Seller Growth | eBay |
| | David Madden | VP, Global Brand Partnerships | Electronic Arts, Inc. |
| | Guido Farji | CRO | Etermax |
| | Brian Czarny | CMO | Factual |
| | Ocean Fine | Vice President, Agencies & Strategic Partners | Factual |
| | Brian Dunagan | Managing Director | FedEx |
| | Jeff Glueck | CEO | Foursquare |
| | David McSpadden | CMO | Franklin Templeton |
| | Henry Everson | Advertising director | Fry's Electronics |
| | Quentin Moreau Defarges | Head of Creative Strategy, North America | Gameloft |
| | Casey Campbell | Managing Director, North America | Gameloft |
| | Phillip Fresen | CEO | Garros Group LLC |
| | Aubriana Lopez | Chief Mobile Strategist | Gathr Lab |
| | Natasha Templeton | VP, Avertising and New Media | Gathr Lab |
| | Girish Joshi | Managing Director | Geospatial Media & Communications |
| | Robert Emrich | Founder & CEO | Gimbal |
| | Amardeep Kahlon | VP Chief Marketing Officer | GlaxoSmithKline |
| | Omar Rodriguez | Associate Professor of Practice in Marketing | Goizueta Business School Emory University |
| | Debbie Sterling | Founder & CEO | Goldie Blox |
| | Jason Krebs | Chief Business Officer - Tenor | Google |
| | Allan Thygesen | President, Americas | Google |
| | Sunil Kumar | CEO & Co-Founder | GroundTruth |
| | Stephen McCarthy | Chief Financial Officer | GroundTruth |
| | Amy Labroo | Director, Digital Marketing & Omnichannel | GSK |
| | Peter DeNunzio | CEO | HelloWorld |
| | Melissa Waters | CMO | Hims |
| | Kevin Murphy | VP Omnichannel | HP Inc. |
| | Alisa Maclin | CMO | IBM Developer Marketing |
| | Rhonda Bitterman | Head of Agency Partnership Worldwide | IBM Watson |
| | Sean Kearney | Head of Industry Sales | IBM Watson |
| | Chase Kehoe | Manager, Events & Trade Marketing | IBM Watson |
| | Jeremy Hlavacek | Head of Revenue | IBM Watson Advertising |
| | Eric Del Balso | Managing Partner & Head of West Coast at Narrative | Ignite Advisors/ Narrative IO |
| | Bruce Bales | CEO, North America | IMImobile |
| | Marc Fanelli | General Manager, Measurement & Verification (Forensiq & Altitude) | Impact |
| | Anurag Lal | Chief Executive Officer of Infinite Convergence Solutions Inc. | Infinite Convergence Solutions |
| | Brien Jones Lantzy | Business Development Director | Infobip LLC |
| | Beth-Ann Eason | President | Innovid |
| | Jennifer Burrington | VP & Head of Sales, North America | Interceptd |
| | Paula Kaufman | Director of Global Marketing Development & Operations | Intuit |
| | Lisa Heirtzler | Group Manager, Marketing | Intuit |
| | Natalie Seidman | VP North America Sales | Jumpshot Inc. |
| | Harry Kargman | Founder & CEO | Kargo |
| | Steve Bair | Head of NA Sales | Kochava |
| | Charles Manning | President & Chief Executive Officer | Kochava |
| | Rakesh Tondon | CEO | Le Tote |
| | Greg Glenday | CEO | Lightbox |
| | Sam Goldberg | President | Lucidity |
| | Karin Timpone | Global Marketing Officer | Marriott International, Inc. |
| | Lucas Anjos | Sr Product Marketing Manager | Match Group |
| | Ramsey McGrory | CRO | Mediaocean |
| | Shane Mcandrew | Chief Data Strategy Officer | Mindshare |
| | Ken Harlan | Founder and Chief Executive Officer | MobileFuse |
| | Charlotte Hansen | VP, Brand Sales | MobileFuse |
| | Anindya Datta | CEO | Mobilewalla |
| | Venu Koganti | VP, Enterprise Sales & Strategy | Mobilewalla |
| | Dennis Becker | CEO | Mobivity |
| | Jonathan Beamer | CMO | Monster Worldwide |
| | Michael Katz | Chief Executive Officer & Co-Founder | mParticle |
| | Nick Jordan | CEO | Narrative I/O |
| | Marcelo Galdieri | SVP, Marketing and Brand Operations | National Geographic Partners |
| | Linda Yaccarino | Chairman, Advertising & Client Partnerships | NBCUniversal |
| | James Kreckler | SVP Digital Ad Sales | NBCUniversal |
| | Joseph Cady | SVP Strategy/Development | NBCUniversal |
| | Eric Johnson | VP Digital Marketing | NBCUniversal |
| | Leslie Prentice | VP, Digital Partnerships | NBCUniversal |
| | Roopam Chowdhury | Head of West | Nextdoor |
| | Dallas Lawrence | Chief Communications & Brand Officer | OpenX |
| | Maggie Mesa | VP, Publisher Partnerships | OpenX |
| | Dave Helmreich | Group Vice President, Oracle Marketing Cloud | Oracle |
| | Heike Neumann | Snr Director OMC Marketing | Oracle |
| | Avery Lu | CMO | Palo Alto Scientific |
| | Greg Lyons | CMO | PepsiCo |
| | Kate Brady | Director, Media | PepsiCo |
| | Ivanna Bayliss | PBNA Marketing Capabilities | Sr. Manager | PepsiCo |
| | Julie Chan | Global Consumer Engagement Lead | Pfizer Consumer Healthcare |
| | Duncan McCall | CEO & Co-Founder | PlaceIQ |
| | Gerry D'Angelo | Global Media Director | Procter & Gamble |
| | Christopher Loughlin | Chief Client Officer | Publicics Groupe |
| | Heather Macaulay | Head of Marketing | Publishers Clearing House |
| | Ryan Currie | Manager, Direct Marketing | REI |
| | Matthew Anderson | CMO | Roku |
| | Greg Koerner | Head of Enterprise Partnerships and Global Agency Development | Roundel |
| | Kristi Argyilan | President | Roundel |
| | Matt Kilmartin | Global VP, Sales, Salesforce Advertising | Salesforce |
| | Jon Suarez-Davis | SVP, Marketing Innovation & CMO Program | Salesforce |
| | Matt Ramerman | President | SinchEngage |
| | Jonathan Bond | Board Chairman | SITO Mobile |
| | Tom Pallack | CEO | SITO Mobile |
| | David Bairstow | SVP & GM Geospatial Insights | Skyhook |
| | Glenn Fishback | CRO | Smaato |
| | Jeremi Gorman | Chief Business Officer | Snap Inc. |
| | Kathy Ring | CEO | Starcom |
| | Deirdre Findlay | CMO | Stitch Fix |
| | Tom Aitchison | CEO | Swrve New Media |
| | Christopher Roution | Director Partnership Marketing | T-Mobile |
| | Nick Drake | EVP T-Mobile | T-Mobile |
| | Bruce Hershey | VP Marketing | Tailored Brands |
| | Jim Daily | Global President | Teads |
| | Christine Cook | CRO of CNN Digital | Turner |
| | Andrew Mok | CMO | Turo |
| | Walker Jacobs | CRO | Twitch |
| | Jean-Philippe Maheu | VP, Twitter Client Solutions | Twitter |
| | Rebecca Messina | Global Chief Marketing Officer | Uber |
| | Luis Di Como | EVP Global Media | Unilever |
| | Jennifer Gardner | Senior Director of Media, NA | Unilever |
| | Kimberly Brooks | Director, Digital Media | Universal Parks & Resorts |
| | Joan Blackwood | CMO | University of Phoenix |
| | Michael Ahearn | VP Customer Development & Strategy | Vehicle |
| | Jay Jaffin | CMO | Verizon Connect |
| | Jeff Lucas | Head of North American Sales & Global Client Solutions | Verizon Media |
| | John Piontkowski | VP Industry Leader - Finance Vertical | Verizon Media |
| | Elizabeth Brady | VP US Field Sales | Verizon Media |
| | Jesse Judelman | Senior Vice President, National Sales | VEVO |
| | Jack Philbin | CEO | Vibes |
| | Sophie Vu | CMO | Vibes |
| | Andrew Gurmann | Account Executive | Vistar Media |
| | Lucy Markowitz | VP, Head of US National Sales | Vistar Media |
| | Ryan Pauley | CRO | Vox Media |
| | Kevin Frisch | CMO | Wag |
| | Linh Mata | VP, Digital Platforms & Strategy Research | Warner Bros. |
| | Randi Stipes | CMO | Watson Media and Weather |
| | Emma Weisberg | Head of Ads Marketing | Waze |
| | Suzie Reider | Managing Director, Ads | Waze |
| | Hayley Besecker | Product Marketing Manager | Waze |
| | Michael Yavonditte | CEO | Yieldmo |
| | Daniel Heer | Founder & CEO | zeotap |
| | Sherrill Kaplan | Head of Marketing | Zipcar |
| | Victoria Noble | CMO | ZYUS |