CEO & CMO Summit Virtual
MMA CEO & CMO Summit Virtual: Architecting the Future – The Path to a New Normal
2020 has ushered a year of unprecedented change. A global pandemic that swept over the world and a new civil rights movement in the U.S. has left many businesses and brands trying to figure how to authentically connect to its customers in the age of social distancing as well as support diversity and inclusion within its ranks and in the depiction of their marketing.
To reflect this new reality, the 2020 MMA CEO & CMO Virtual Summit program will highlight how brands have pivoted and adapted in these extraordinary times. You'll also hear from C-level executives who will discuss what consumer trends will endure and give us a glimpse of what the new normal could look like at least in the near future.
Celebrating 10 years, the 2020 MMA CEO & CMO Virtual Summit is an invitation-only gathering of industry thought leaders that are architecting the future of marketing in a connected world and drawing a roadmap to succeed in the new normal and beyond. This year's line-up of speakers will leave you feeling inspired and optimistic for what's ahead.
Request an invitation to the virtual summit and join us as we #ShapeTheFuture®.
Attendees Include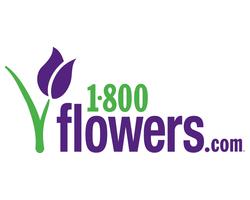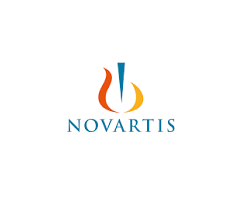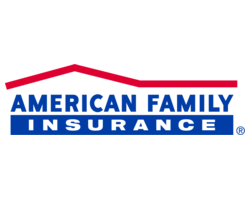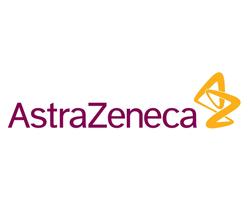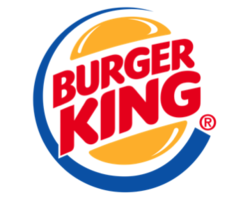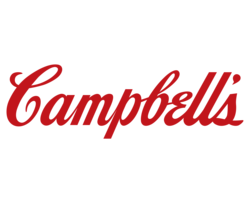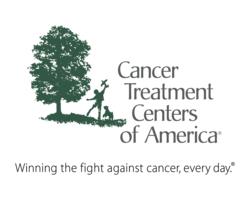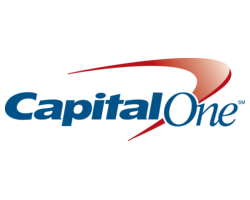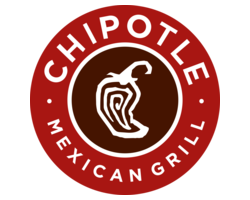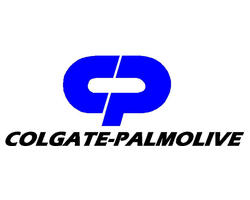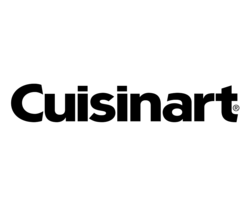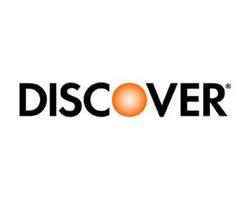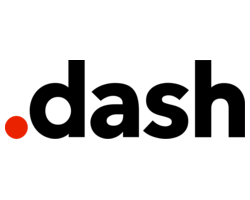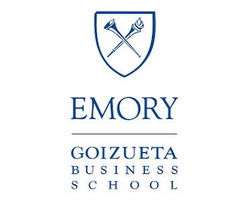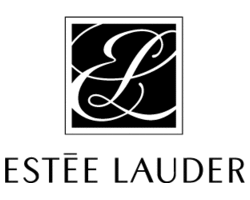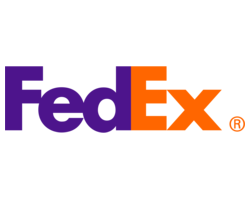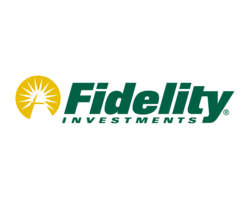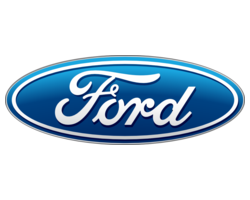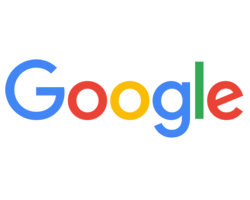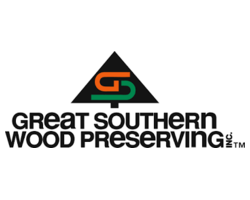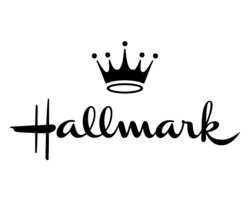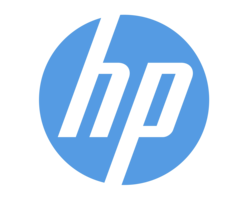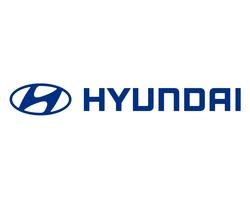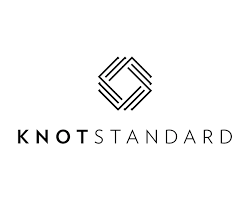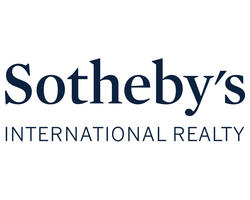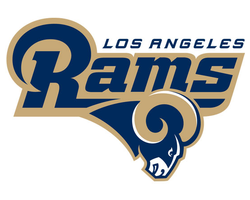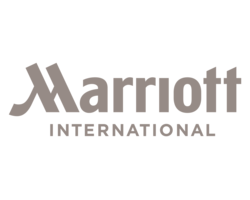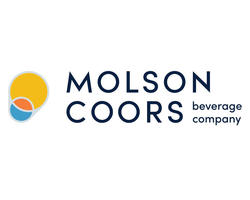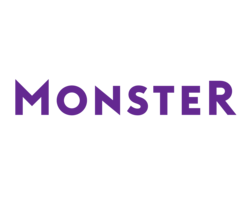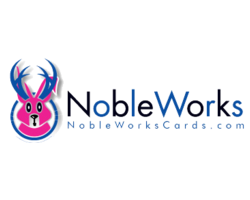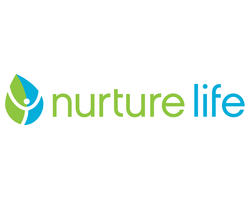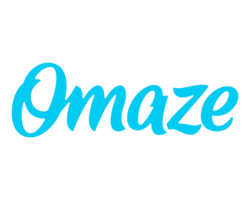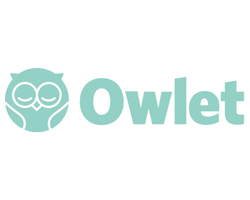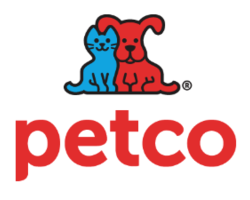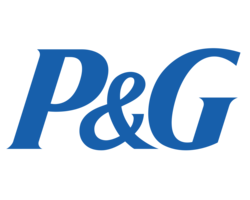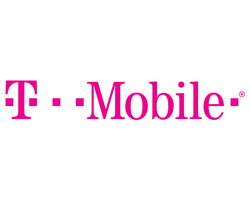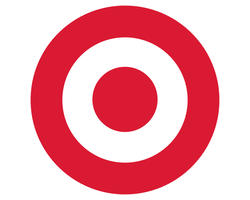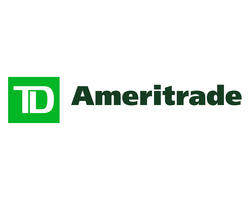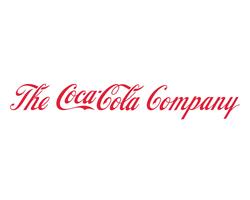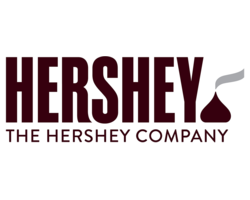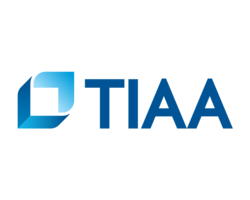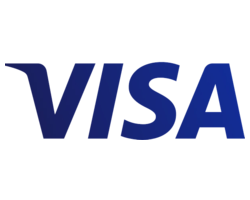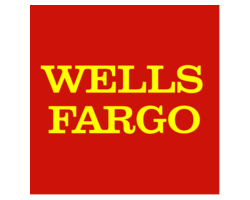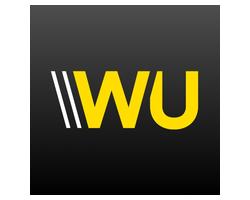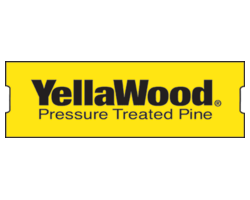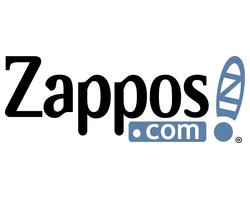 | Member | Name | Job Title | Company |
| --- | --- | --- | --- |
| | Martine Champagne | Account Director | Verizon Media |
| | Fara Chicorel | Agency Development Director | Target |
| | Carol Rosenberg | Agency Development Manager | Google |
| | STANISLAS COIGNARD | AMERICAS CEO | S4M |
| | Rachel Abbe | Analyst | The B2B Institute at LinkedIn |
| | Emily Lewis | Assistant Manager | Western Union |
| | Marcie Perez | Associate Director Integrated Marketing | Cadillac |
| | Bradley Hunter | Associate Manager, Industry Relations | Google |
| | Omar Rodriguez Vila | Associate Professor of Marketing Practice | Emory University / Goizueta Business School |
| | Michael Marr | AVP Digital Capabilities | Barclays US |
| | David Carrel | AWS Global Marketing | Amazon |
| | Mike Kelly | Board Director | Kelly/Newman Advisors |
| | Christine Souchack | Business Development Director | DAC |
| | Danny Wright | CBO | Adweek |
| | Sanjay Gupta | CCO | TIAA |
| | Sree Nagarajan | CEO | Affinity Answers |
| | Robi Ganguly | CEO | Apptentive |
| | Tony Chen | CEO | Channel Factory, LLC |
| | Scott Wells | CEO | Clear Channel Outdoor |
| | Paul Wagner | CEO | CloudEngage |
| | Jeremy Fain | CEO | Cognitiv |
| | Antonio Tomarchio | CEO | Cuebiq |
| | Jules Polonetsky | CEO | Future of Privacy Forum |
| | Phillip Fresen | CEO | Garros Group |
| | Rob Emrich | CEO | Gimbal |
| | Ryan Detert | CEO | Influential |
| | Gregory Glenday | CEO | Lightbox OOH Video Network |
| | Seth Rogin | CEO | Magnolia Media Partners |
| | Joe Zawadzki | CEO | MediaMath |
| | Yin Rani | CEO | MilkPEP |
| | Duncan McCall | CEO | Placeiq |
| | Rob Hall | CEO | Playground xyz |
| | Mathias Lesch | CEO | Qverse |
| | Kathy Ring | CEO | STARCOM |
| | Rob Grossberg | CEO | TreSensa Technologies, Inc. |
| | Michael Katz | CEO & Co-Founder | mParticle |
| | Bill Livek | CEO & Executive Vice Chairman | Comscore |
| | Matt Prohaska | CEO & Principal | Prohaska Consulting |
| | Oren Kaniel | CEO and Co-Founder | AppsFlyer |
| | Harry Kargman | CEO/Founder | Kargo |
| | Burr Smith | Chairman and CEO | Broadsign International |
| | Linda Yaccarino | Chairman, Advertising & Client Partnerships | NBCUniversal |
| | Jeremi Gorman | Chief Business Officer | Snap Inc. |
| | Karan Arora | Chief Commercial Digital Officer | AstraZeneca |
| | Jed Hartman | Chief Commercial Officer | Channel Factory |
| | Zena Arnold | Chief Digital & Marketing Officer | Kimberly Clark |
| | Julie Bowerman | Chief Digital Experience Officer | Kellogg |
| | Mark Costa | Chief Digital Officer | JCDecaux North America |
| | Joshua Lowcock | Chief Digital Officer / Marketing & Media / Advisory Board Member / NED | Universal McCann |
| | Jonathan Morgan | Chief Executive Officer & General Manager | OpenMarket |
| | Terri Walter | Chief Growth Officer | TRUSTX |
| | Lina Shields | Chief Media Officer | Eli Lilly and Company |
| | Noah Levine | Chief Revenue Officer | 605 LLC |
| | Amit Shah | CMO | 1-800-Flowers.com |
| | Michelle Harmon-Madsen | CMO | AccuWeather |
| | Josh Raper | CMO | Affinity Answers |
| | Fernando Machado | CMO | Burger King |
| | Linda Lee | CMO | Campbell's |
| | Ken Chaplin | CMO | Cancer Treatment Centers of America |
| | Christopher Brandt | CMO | Chipotle Mexican Grill |
| | Linda Duncombe | CMO | City National Bank |
| | Norman De Greve | CMO | CVS Healthcare |
| | Kory Marchisotto | CMO | e.l.f. Cosmetics |
| | Paul Suchman | CMO | Entercom/Radio.com |
| | David Dintenfass | CMO | Fidelity Investments |
| | Lynn Schlesinger | CMO | Forbes |
| | David McSpadden | CMO | Franklin Templeton |
| | Johnson Goh | CMO | List Sotheby's International Realty |
| | Ronalee Zarate-Bayani | CMO | Los Angeles Rams |
| | Jonathan Beamer | CMO | Monster Worldwide |
| | Jacqueline Woods | CMO | Nielsen Global Connect |
| | Vic Noble | CMO | Nobleworks |
| | Christina Kline | CMO | Nurture Life |
| | Kady Srinivasan | CMO | Owlet |
| | Tariq Hassan | CMO | Petco |
| | Nicole Hawke | CMO | Prohaska Consulting |
| | John Sheldon | CMO | SmileDirectClub |
| | Jill Baskin | CMO | The Hershey Company |
| | Deidre Smalls-Landau | CMO | UM |
| | James Riley | CMO | YellaWood |
| | Laura Lisowski | CMO, Cofounder | Sundays |
| | Randi Stipes | CMO, Watson Advertising and Weather; Developer Marketing | IBM |
| | Matthew Russo | CMO/COO | Gimbal |
| | Chandra Shekhar | Co-Founder / CTO | Chalk Digital |
| | Ben Kartzman | COO | Flashtalking |
| | Ben Safchuk | Creative Strategist | Chobani |
| | Johnny Horgan | CRO | Kargo |
| | Walker Jacobs | CRO | Twitch |
| | Adam Smith | CRO | Uproxx |
| | Michael Della Penna | CSO | InMarket |
| | Paul Josephsen | CSO | Uproxx |
| | Javier Farfan | Cultural Marketing Strategist | NFL |
| | Debbi Brasile | Digital Brand Experience Manager | Ford Motor Company |
| | Lisa Fulks | Digital Marketing | Ally Financial |
| | Kelly Davis | Digital Marketing | Western Union |
| | Jenna Thompson | Digital Retail Marketing Manager | Ford Motor Company |
| | Mary Rodgers | Directof of Marketing Communications | Cuisinart |
| | Brian Dunagan | Director | FedEx Services |
| | Martin Berman | Director | Quantcast |
| | Kristina Jurevic | Director | WU |
| | Samantha Stetson | Director Client Council Team | Facebook |
| | Mariona Prat | Director Marketing | zeotap |
| | Nathan Nerland | Director of Emerging Products & Agencies | Target |
| | Liz Weinsten | Director of Marketing | Gimbal |
| | Megan Suttile | Director of marketing operations | eli lilly |
| | Hillary Greene | Director of Sales | Spotify |
| | Beth Dressman | Director of Sales | Vistar Media |
| | Dave Byrne | Director of Strategic Trade Relations | TikTok |
| | Mike Bosco | Director, Cross-Channel Media | TD Ameritrade |
| | Allison Ritt Devlin | Director, Direct Marketing | Discover Financial Services |
| | Christy Cooper | Director, Global Industry Trade Relations | Facebook |
| | Joe Raaen | Director, Global Strategic Partnerships at Annalect/Omnicom | Omnicom |
| | Paulina Tomsia | Director, Media | Eli Lilly & Company |
| | Kay Vizon | Director, Media | Kroger |
| | Eric Terrones | Director, Product Marketing | Mediamath |
| | Scott Smith | Director, Solutions and Partnerships | Mobivity |
| | David Mitchell | Emerging Platforms Vice President, Digital Media | AccuWeather |
| | Brian Kalma | Entrepreneur in Residence | Zappos |
| | Brittnee Guelbart | Event Manager | IBM |
| | Theresa McLaughlin | EVP & Global Chief Marketing, Citizenship and Customer Experience Officer | TD Bank Group |
| | Mark Hewitt | EVP Consumer Experiences | Evrythng |
| | Georgia Garinois | EVP Corporate Marketing | Estee Lauder |
| | Jason Hicks | EVP of Growth | KOCHAVA |
| | Garrett MacDonald | EVP Strategic Sales | Kochava |
| | Lynne Biggar | EVP, Chief Marketing and Communications Officer | Visa |
| | Michael Lacorazza | EVP, CMO/Head of Integrated Marketing | Wells Fargo |
| | Luis Di Como | EVP, Global Media | Unilever |
| | Jason Beckmann | EVP, Innovation and Strategy | Emprise Bank |
| | Heather Petersen | Executive Business Partenr | Kochava |
| | Karin Timpone | Former Chief Marketing Officer | Marriott International |
| | Barbara Messing | Former SVP and CMO  | Walmart |
| | Brent Bouldin | Former VP - Marketing, Media | Choice Hotels |
| | Alberto Pardo | Founder & CEO | Adsmovil |
| | Craig Hagopian | Founder & CEO | Chalk Digital, Inc. |
| | Guy Tytunovich | Founder & CEO | CHEQ |
| | Anastasia Williams | Founder & Chief Curator | TheAList |
| | Diaz Nesamoney | Founder, President & CEO | Jivox Corporation |
| | Deborah Wahl | Global Chief Marketing Officer | General Motors |
| | Scott Kelly | Global Digital Marketing Director | Ford Motor Company |
| | Lee Brown | Global Head of Advertising Business | Spotify |
| | Muriel Lotto | Global Head of Brand and Marketing | Western Union |
| | Shachar Scott | Global Head of Brand Marketing | Snap Inc. |
| | Tamara Camp | Global Head of CEM, Growth and Loyalty Programs | Western Union |
| | Jay Jaffin | Global Head of Digital - Go to Market and Expansion Strategy | Western Union |
| | Catherine Oh | Global Head of Marketing & Analytics | Samsung Ads |
| | Andrew Covato | Global Head of Measurement & Insights | Snap |
| | Celeste Roberge | Global Industry Relations Program Manager, Sponsorship | Facebook |
| | Justin Chere | Global Marketing Manager | Monster Worldwide |
| | Gerry D'Angelo | Global Media Director | Procter & Gamble |
| | David Spencer | Global Media Operations | General Motors |
| | Chris Owen | Global VP | Match Group |
| | Mindel Klein | GM IMC North America | Colgate |
| | Elena Antognazza | GM, Head of Digital Europe and Russia | Western Union |
| | Ben Jankowski | Group Head, Global Media | Mastercard |
| | Julie Huss | Group Leader, U.S Digital | Western Union |
| | Angela Matusik | Head of corporate brand | HP |
| | Eugene Buono | Head of Creative | Google BrandUnit |
| | Quentin Moreau-Defarges | Head of Creative Strategy, NA | Gameloft |
| | Amy Labroo | Head of Digital & Creative | GSK |
| | Matthew Baker | Head of Digital Go to Market, Americas | Western Union |
| | Scott Kelliher | Head of eBay Advertising US | eBay |
| | Shannon Saper | Head of Events & Trade Marketing | IBM Watson Advertising |
| | Sean Kearney | Head of Industry Sales | IBM Watson Advertising |
| | Patrick McCarthy | Head of Marketing | City National Bank |
| | Catherine Hepler | Head of Marketing | TreSensa |
| | Janna Ritzcovan Synovec | Head of Marketing & Sales Enablement | IBM Watson Advertising |
| | Matias Singers | Head of Marketing Technology & Operations | Grab |
| | Charlie Chappell | Head of Media | The Hershey Company |
| | Raphael Heiner | Head of Mobile Solutions DE | PwC |
| | Marinn Jackson | Head of Premium Sales & Strategy | Verizon Media |
| | Devon DeBalsio | Head of Product Marketing, Identity and Privacy | Neustar |
| | Jeremy Hlavacek | Head of Revenue - Watson Advertising IBM Cloud and Cognitive Software | IBM Watson Advertising |
| | Roopam Chowdhury | Head of Sales - West | Nextdoor |
| | Caroline Mendes | Head of sales, east | Spotify |
| | Sarah Ripmaster | Head of Sales, Technology | IBM Watson Advertising |
| | Sharon Silverstein | Head of US verticals | Snap |
| | Michael Ayres | Manager of marketing analytics | Petco |
| | Ben Young | Manager, Brand & Content | AAA Club Alliance |
| | Katie Jost | Manager, Customer Practice | Ernst and Young (EY) |
| | Chase Kehoe | Manager, Events & Trade Marketing | IBM Watson Advertising |
| | Ali Strominger | Manager, Experience & Partnership Marketing | Neustar |
| | Stephanie Hofmann | Managing Director | Google |
| | Michael Donnelly | Managing Director | Lighthouse Labs LLC |
| | Matthew Haas | Managing Director, Brand & Associate Publisher | AAA Club Alliance |
| | Ben Kaplan | Managing Director, Digital | American Cancer Society |
| | Casey Campbell | Managing Director, North America | Gameloft |
| | Jason Brown | Marketing Director | Petco |
| | Monica Telese | Marketing Director | Roundel |
| | Jessica Lee | Marketing Manager | Hallmark Cards |
| | Matty Lin | MD | TikTok |
| | Maria Contino | Media Director | CHIPOTLE MEXICAN GRILL, INC. |
| | Samantha Beale | Media Director | Target |
| | Paul Romer | Nobel Prize Winning Economist and Policy Entrepreneur | |
| | Brad Feinberg | North America VP of Media & Consumer Engagement | Molson Coors |
| | Mario Lemieux | Partner, Head of Business Development | DAC |
| | Janet Balis | Partner/Principal, Global Media, Entertainment & Marketing Advisory Services Leader | EY |
| | Marlon Romulus | Performance Marketing Manager | GSK |
| | Emily Maher | PR + Marketing Consultant | TreSensa Technologies |
| | Stephen McCarthy | President | GroundTruth |
| | David Staas | President | NinthDecimal |
| | Will Kassoy | President | Omaze |
| | Brian Quinn | President | OpenSlate |
| | Joel Rubinson | President | Rubinson Partners, Inc. |
| | Charles Manning | President & CEO | Kochava |
| | Leigh Freund | President & CEO | Network Advertising Initiative |
| | Vincent Obermeier | President & Co-Founder | TreSensa Technologies, Inc. |
| | Brian Quinn | President & GM | Appsflyer |
| | Andrew Gorenstein | President Advertising & Partnerships | Dotdash |
| | Scott Rozic | President and Chief Growth Officer | CloudEngage |
| | Stephen Frieder | President of the Americas | Adobe |
| | Allan Thygesen | President, Americas | Google |
| | Rita Ferro | President, Disney Advertising Sales | The Walt Disney Company |
| | Matt Ramerman | President, Sinch Engage | Sinch |
| | Armin Molavi | Principal Consultant | AMolavi Consutling |
| | Arpit Shah | Product Owner | Western Union |
| | Linh Mata | Research | Warner Bros |
| | Michelle Beezer | Retail Digital Marketing | Ford Motor Company |
| | Rebecca Messina | Senior Advisor | McKinsey & Co. |
| | Christine Kapp | Senior Digital Marketing Manager | Conair Corporation |
| | Andrew Calienes | Senior Digital Media Planner/Buyer | Universal Parks & Resorts |
| | Andrea Bibbs | Senior Director, Diversity and Inclusion Strategy | WarnerMedia News and Sports |
| | Jasper Lenz Radeke | Senior Director, Marketing (North America) | AppsFlyer |
| | Igor Levin | Senior Director. Global Lead - Analytics for Precision Marketing and Data Science | Johnson & Johnson |
| | Michael McNulty | Senior E-Commerce Marketing Manager | Cuisinart |
| | Ally Day | Senior Marketing Director | E*TRADE |
| | Natalie Labuda | Senior Marketing Director | E*TRADE |
| | Amardeep Kahlon | Senior Marketing Executive | Self Employed |
| | Megan Brown | Senior Marketing Manager
 | Western Union |
| | Tiffany R. Warren | Senior Vice President & Chief Diversity Officer | Omnicom Group |
| | Lou Paskalis | Senior Vice President, Customer Engagement and Media Investment | Bank of America |
| | Sarah Martinez | Senior Vice President, Sales | Integral Ad Science |
| | Ran Buck | Senior VP, Global Revenue | Taboola.com |
| | Bruce Dincin | Sr. Director | CHOICE HOTELS |
| | Griff Garwood | Sr. Director | Marriott International |
| | Amy Adams | Sr. Director | McDonald's Corporation |
| | Jennifer Gardner | Sr. Director of Media, NA | Unilever |
| | Kevin Howard | Sr. Director, Digital Marketing | Ally Financial |
| | Ryan Schroeder | Sr. Experiential Strategist | Roundel |
| | Yonghoon Youn | Sr. Manager | Hyundai Motor Company |
| | Tim Hecht | Sr. Manager Cross Channel Media | TD Ameritrade |
| | Claire Wyatt | Sr. Manager Insights & Analytics | Roundel |
| | Amit Prakash | Sr. Manager, Digital | Amazon |
| | Gina Moletto | Sr. Media Director, Americas | GSK |
| | Grant Powell | Sr. Media Manager | Roundel |
| | Mar Brandt | SVP | Appsflyer |
| | Abby Mehta | SVP | Bank of America |
| | Laurie Hood | SVP Marketing | Mobilewalla |
| | Michael Schoen | SVP / GM, Marketing Solutions | Neustar |
| | Kristi Argyilan | SVP & President, Roundel, Media re-imagined by Target | Target Corporation |
| | Bill McGarry | SVP Ad Sales & Strategic Partnerships | AccuWeather |
| | Josh Kroo | SVP BRand Marketing and Digital Strategy | Crayola |
| | Kenetta Bailey | SVP Marketing | Clear Channel Outdoor |
| | Jesse Judelman | SVP of Sales, Americas | Vevo LLC |
| | Terri Schriver | SVP, Brand Safety Executive | Bank of America |
| | Bob Lord | SVP, Cognitive Applications | IBM |
| | James Kreckler | SVP, Digital Media Sales | NBCUniversal |
| | Lauren Douglass | SVP, Global Marketing | Channel Factory |
| | Andy Kauffman | SVP, Global Marketing Optimization | Marriott International |
| | Heawon Yoo | SVP, Marketing | Lightbox OOH Video Network |
| | Pauline Reader | SVP, Marketing | Stitch Fix |
| | Jon Suarez-Davis | SVP, Marketing Strategy & Innovation | Salesforce |
| | Liam Doyle | SVP, Product | Salesforce |
| | Eddie Smith | SVP, Revenue | PlaceIQ |
| | Gian LaVecchia | SVP, Sales | DoubleVerify |
| | George Siefo | Tech Reporter | AdAge |
| | Yannick Vial | Vice Président e-Commerce et technologie numérique | La Maison Simons Inc. |
| | Sheri Bachstein | VP and Global Head of The Weather Company | IBM |
| | Scott Lugar | VP CMO | AAA |
| | Susan Fletcher | VP Digital Marketing | UPS |
| | Vivian Chang | VP Growth | Clorox DTC |
| | Jordan DeWitt | VP LOB Creative | Capital One |
| | Jesse Allouf | VP Marketing | Knot Standard |
| | Dennis Mink | VP Marketing | Liftoff |
| | Douglas Manson | VP of Creative Services | AppOnboard |
| | Lyle Underkoffler | VP of Digital Marketing | Samsung Electronic America |
| | Yuri Fiaschi | VP of Global Sales | Infobip |
| | Sherina Smith | VP of Marketing | American Family Insurance |
| | Joanna Lu | VP of Marketing, Great China & Korea | The Coca Cola Company |
| | Suleman Rehmani | VP of Product | 1-800-Flowers.com |
| | David Peterson | VP Sales | Roundel, media re-imagined by Target |
| | Andrea Garabedian | VP, Advertiser Marketing | Twitch |
| | Josephine Chew | VP, Brand, Digital and Reputation Marketing | Wells Fargo |
| | Kimberley Carrera | VP, Business Development | DAC |
| | Zach Chapman | VP, Category Solutions and Insights | Disney |
| | Kaitlin Miller | VP, Client Engagement | TreSensa, Inc. |
| | Suzie Cohen | VP, Client Partnerships | BuzzFeed |
| | Michael Ahearn | VP, Customer Development & Strategy | Sinch |
| | Jeremy Flynn | VP, Data Products and Strategy | Clear Channel Outdoor |
| | Katrina Beach | VP, Digital Capabilities and Platform Migration | Barclays |
| | Sarah Pennington | VP, Digital Experience | United Parcel Service |
| | Victoria Russell | VP, Diversity Equity & Inclusion | Papa John's International |
| | Mike Romoff | VP, Global Agency and Channel Sales | LinkedIn |
| | Blake Chandlee | VP, Global Business Solutions | Bytedance / TikTok |
| | Abhijit Shome | VP, Global Digital & Social Marketing | Mastercard Technologies |
| | Ashley Cole | VP, Global Marketing Capabilities | Visa |
| | Meredith Herman | VP, Global Marketing Services | GSK |
| | Carolyn Everson | VP, Global Marketing Solutions | Facebook |
| | Elizabeth Herbst-Brady | VP, Head of North American Sales & Global Client Solutions | Verizon Media |
| | Christian Kunkel | VP, Marketing | Cuebiq |
| | Kevin Frisch | VP, Marketing | Intuit |
| | Mary Miller | VP, Marketing | Kochava |
| | Sharon Oddy | VP, Marketing & Communications | iconectiv |
| | Marc Vermut | VP, Marketing Solutions | Neustar |
| | Jay Altschuler | VP, Media | Petco |
| | Kari Marshall | VP, Media | T-Mobile US |
| | Sean Downey | VP, Media Platforms | Google |
| | Stephanie Cox | VP, Sales and Marketing | Lumavate |
| | Jean-Philippe Maheu | VP, Twitter Client Solutions | Twitter |
| | Suzie Reider | Waze Ads Global Managing Director | Waze |