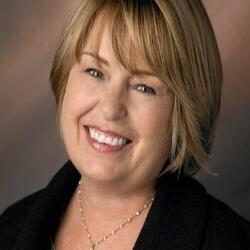 Jill Baskin Chief Marketing Officer, The Hershey Company, oversees Consumer Insights, Campaign Development, Design, Media, Digital and Social Marketing for some of the sweetest brands on earth.
Prior to joining Hershey Jill held the position of VP Global Brand Equity for Modelez International. During her time at Mondelez she developed campaigns for such iconic brands as Oreo, Cadbury Chocolate, Halls, Chips Ahoy, Belvita Breakfast Biscuits and others. Her campaigns garnered many industry awards and grew sales across multiple geographies.
Jill spent much of her career honing her advertising and marketing skills in Chicago at Leo Burnett, where she rose through the ranks from Assistant Account Executive to Senior Vice President. Throughout her time at Leo Burnett, she managed domestic and global accounts for well-known brands like McDonald's, Heinz, Toys R Us, Pillsbury, Miller Beer, Pepsi and United Airlines. In addition to her agency experience, Jill started her own strategic consultancy business to advise a wide range of clients.
At her core Jill is a strategic planner, known for uncovering consumers' deepest feelings about a product and translating those insights into successful marketing campaigns. She is a trained facilitator, known for her innovative interviewing techniques. She has been seen employing these skills at home questioning her children as well as in focus group facilities.
When not on an airplane, Jill can be found in her kitchen cooking for her family and friends or at the ballpark cheering on the Chicago White Sox. Go Sox!