View All Speakers
Agenda
View the Agenda
Attendees include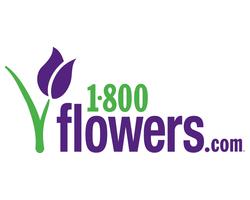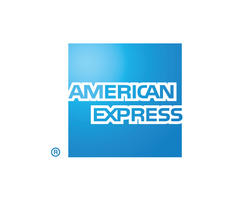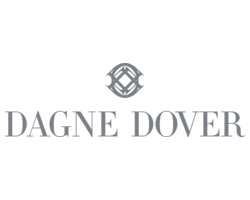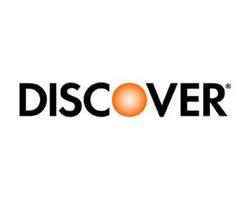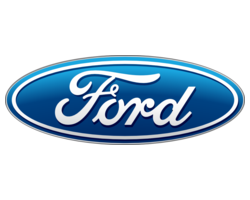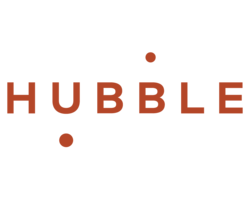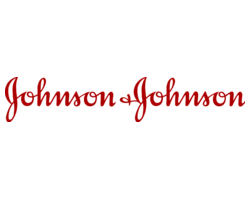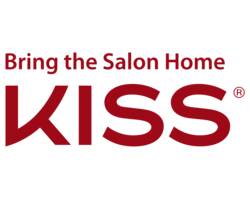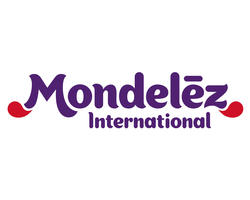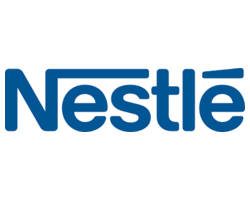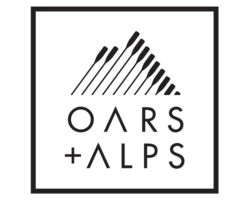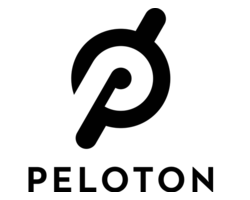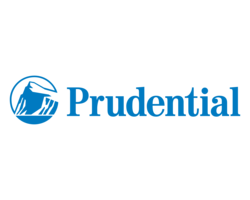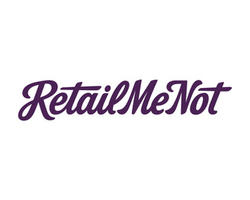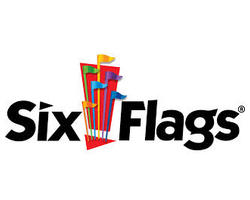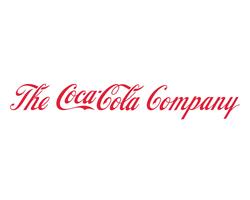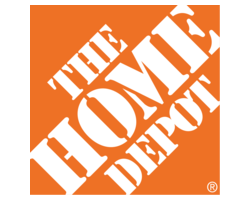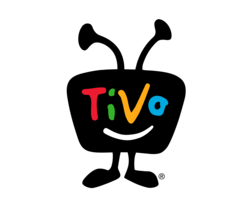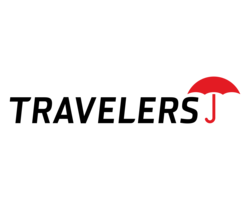 | Member | Job Title | Company |
| --- | --- | --- |
| | 2 Vice President | Travelers |
| | Account Director | MOjO Marketing |
| | Account Executive | IBM/Watson |
| | Account Executive | Gilbreath Communications, Inc. |
| | Account Executive | Tapjoy |
| | Account Executive | HERE Technologies |
| | Account Manager | Digitas |
| | Account Manager | MOjO Marketing |
| | Account Supervisor | Rapp |
| | Advanced Analytics | AT&T |
| | Analyst | Southern California Edison |
| | Analyst, Product & Growth | 1-800-Flowers |
| | Architect | Visa |
| | Art Director | Harry's |
| | Assistant Director of Employer Development | Pace University |
| | Assistant Professor | St. John's University |
| | Associate Brand Manager | GSK |
| | Associate Brand Manager | GSK |
| | Associate Director | Verizon |
| | Associate Director | Starcom |
| | Associate Director | Merck |
| | Associate Director, Data Science | Zenith |
| | Associate Editor | Marketing Dive |
| | Associate Editor | Mobile Marketer |
| | Associate Media Director | Spark Foundry |
| | Associate Media Director | P&G |
| | Associate Social Media Manager | CVS Health |
| | Associate User Acquisition Manager | Product Madness |
| | AVP | Travelers Insurance |
| | AVP - Business Development | Cybage Software |
| | AVP Data Activation | L'Oreal |
| | BD | Visa |
| | Brand Management | GSK |
| | Brand Manager | Duty Free Americas |
| | Brand Manager | Harry's |
| | Brand Strategy Director | Mindshare China |
| | Branded Partnerships Coordinator | Harry's |
| | Business Analyst | Penguin Random House |
| | Business Analyst | Brownstone |
| | Business Development | Cognizant |
| | CDO | Deutsch |
| | CEO | Shopkick |
| | CEO | SITO |
| | CEO | Sarah Wilson |
| | CEO | AKA Media |
| | CEO | Agile Measurement |
| | CEO | My Logoes Inc |
| | CEO | Food52 |
| | CEO & Principal | Prohaska Consulting |
| | Chairman of Advertising & Client Partnerships | NBCUniversal |
| | Chief Digital Officer | Starmark |
| | Chief Growth Officer | Epsilon |
| | Chief Marketing and Communications Officer | Quantcast |
| | Chief Technology Disrupter | AT&T |
| | CMO | Samsung |
| | CMO | Factual |
| | CMO, Co-Founder | Oars + Alps |
| | CNN Brand Partnerships | Turner |
| | Commercial Director | Virgin Galactic |
| | Communications Manager | Situation |
| | Consultant | Steele POV |
| | Consumer Initiatives Consultant | Aetna |
| | Content and Commerce Manager | GSK |
| | Copywriter | Harry's |
| | Counsel | Network Advertising Initiative |
| | Creative Director | Epsilon |
| | Creative Director | Situation |
| | Creative Director | Cabeau |
| | Creative Lead | LG AD |
| | Creative Producer | Harry's |
| | CRO | Cheq |
| | CRO | S4M |
| | CRO | Samba TV |
| | CRO | Yieldmo |
| | CTO & Co-Founder | YouAppi |
| | Customer Director Shopper Marketing | Mondelez |
| | Data Partnerships | IBM Watson Advertising |
| | Datastorytelling, Insight & Innovation | Sony |
| | Design director | Harry's |
| | Designer | Harry's |
| | Designer | Harry's |
| | Digital Analytics Manager | GSK |
| | Digital Director | Starcom |
| | Digital marketing | KFC |
| | Digital Marketing Leader | Hallmark Cards, Inc. |
| | Digital Marketing Manager | Merck Animal Health |
| | Digital Marketing Manager | Ford Motor Company |
| | Digital Marketing Project Manager | GSK |
| | Digital Messaging Strategy | Discover Financial Services |
| | Digital Retail Experience Manager | Ford Motor Company |
| | Digital Retail Marketing Manager | Ford Motor Company |
| | Digital Strategist | IBM |
| | Digital Strategy | FordDirect |
| | Dir | TIAA |
| | Director | Invesco |
| | Director | Marriott |
| | Director | AMEX |
| | Director | Unilever |
| | Director | Intel |
| | Director | AMEX |
| | Director | Samsung SDS America |
| | Director - Data Partnerships and Activation | L'Oreal |
| | Director - Marketing, Media | American Eagle |
| | Director Brand Partnerships | T-Mobile |
| | Director Data And Consumer Science Masters Programs and Assistant Professor of Business Administration | Saint Peters University |
| | Director Digital Business Development | BP |
| | Director Digital Experience | GEICO |
| | Director Global Strategic Delivery Partners & Programs | AVEVA |
| | Director Innovations | Ally Financial |
| | Director Integrated Media Comms | Beiersdorf |
| | Director of Blockchain | Digital2Go |
| | Director of Brand Marketing | Cigna |
| | Director of Content and Services | Samsung |
| | Director of Customer Experience | Hubble Contacts |
| | Director Of Digital Media | CVS |
| | Director of Digital Servicing | Barclays |
| | Director of Global Affiliate Sales | Baby Center |
| | Director of Integrated Communications | Philips Lighting |
| | Director of Product, Mobile | 1-800-Flowers |
| | Director of Sales | Simpli.fi |
| | Director Shopper Marketing and Partnerships | Mondelez International |
| | Director Strategy & Innovation | AT&T |
| | Director Team Leader, SOP and Training | Pfizer |
| | Director, Account Management | AppNexus |
| | Director, B2B Ecommerce Experience | American Express |
| | Director, Business Development | Visa |
| | Director, Center on Global Brand Leadership | Columbia Business School |
| | Director, Consumer Marketing | Rosetta Stone |
| | Director, Customer Success | App Annie |
| | Director, Digital Innovation | Pfizer |
| | Director, Digital Media & Acquisition | E*TRADE |
| | Director, Digital Merchandising | American Express |
| | Director, Growth Mktg, Digital Business | Peloton |
| | Director, Integrated Commercial Planning Ops | Kellogg's |
| | Director, IT Business Partnering | Bayer Consume Health LLC |
| | Director, Mobile App & Omnichannel | SalonCentric (L'Oreal USA) |
| | Director, Product and Growth Marketing | 1-800-Flowers |
| | Director, Product Innovation & Growth Brands | 1-800-Flowers |
| | Director, Product Management | Integral Ad Science |
| | Director, Programmatic | Trusted Media Brands |
| | Director, Sales Development & Planning | Baby Center |
| | Director, Strategy | InterbrandHealth |
| | Director, Strategy & Innovation | Pfizer |
| | Director, TMN | Target |
| | Director, U.S. Sales | Digital2Go |
| | Director, US Digital Card Applications | American Express |
| | Director- Brand Partnerships | The Marketing Store |
| | Director- Consumer Engagement | Nestle |
| | DMM | Paragon |
| | Earned Media | Home Depot |
| | Editor | brandchannel |
| | EVP | PlaceIQ |
| | EVP of Enterprise Solutions | SITO mobile |
| | EVP Strategy Ad Sales | Viacom |
| | EVP, Business Transformation | Publicis |
| | EVP, Director | GroupeConnect |
| | EVP, Managing Director | Starcom |
| | Executive Assistant to US President & Global CMO Project Coordinator | Nuvo Group​ |
| | Executive Creative Director | space150 |
| | Executive Director | dPrism |
| | Executive Director - Global Client lead | Mindshare |
| | Executive Director, Head of Life+ | Mindshare North America |
| | Executive Producer | UBCTV |
| | Executive Vice President Global Media | Unilever |
| | Executive Vice President, Corporate Affairs | Zeno Group |
| | Founder/CEO | Global Fashion Technology Federation |
| | General Manager | BME Consulting LLC |
| | Global Agency Partnerships & Development, | IBM/Watson |
| | Global App Store Team | Uber |
| | Global Brand Manager | McDonald's |
| | Global CIO- Cadillac | GM Cadillac |
| | Global Client Lead | Publicis |
| | Global Client Lead | Publicis |
| | Global CMO and President, US | Nuvo Group |
| | Global Digital Marketing Director | BBVA |
| | Global director of Creative Excellence - Marketing | Bacardi Limited |
| | Global Director of Marketing | Nuvo Group |
| | Global Executive Creative Director | IBM iX |
| | Global Head of Analytics, Consumer Division | Johnson & Johnson |
| | Global Head of Marketing | Citigroup |
| | Global Marketing | Colgate-Palmolive |
| | Global Media Manager | HP. Inc |
| | Global Partnerships Manager | McDonald's |
| | Global President, Business Transformation | Publicis Media |
| | Global Supervisor | Vizeum |
| | GM Data | Ipass Inc |
| | Group Creative Director | SapientRazorfish |
| | Group Creative Director | J. Walter Thompson |
| | Group Director, East Coast Sales | Hulu |
| | Group Media Director | SapientRazorfish |
| | Growth Marketing Manager, Offline Channels | Stitch Fix |
| | Head - Americas & Europe | Shopalyst |
| | Head of Brand and Channels, National Grid Ventures | National Grid plc |
| | Head of Data & Marketing Technology | Samsung |
| | Head of digital | Everlane |
| | Head of Industry Agency Development | eBay Advertising |
| | Head of Marketing | Zipcar |
| | Head of Marketing Innovation & Technology | TD Ameritrade |
| | Head of Marketing, Managing Director of The SITO Institute of Consumer Behavior and Locations Sciences | SITO |
| | Head of Media | Uber |
| | Head of Sales, East | Simpli.fi |
| | Head of Sales, East Coast | TUNE |
| | Head, Brand Marketing and Customer Insights | Eloquii |
| | Heinz Riehl Chair Professor of Business | New York University's Leonard N. Stern School of Business |
| | Host | The Cool Beans Group |
| | Information Manager | Pfizer |
| | Innovation Designer | Harry's |
| | Insights | Harry's |
| | Insights | Pfizer |
| | Insights | Harry's |
| | Integrated media partner | Mindshare |
| | Interactive Comm. Mgr. | Colorado Lottery |
| | Investment Lead, GroupeConnect | Groupe Connect |
| | Lead manager | At&t |
| | Lead Marketing Manager | AT&T |
| | Manager | AMEX |
| | Manager | AMEX |
| | Manager | AMEX |
| | Manager | AMEX |
| | Manager | AMEX |
| | Manager Business Analyst | Pfizer |
| | Manager, Ad Sales Research | Disney-ABC |
| | Manager, Advertising Sales Operations | Weight Watchers |
| | Manager, Customer Insights | Harry's |
| | Manager, Digital & Marketing | Tory Burch Foundation |
| | Manager, Digital and Social Media | CVS Health |
| | Manager, Media Strategy and Investment | General Motors |
| | Manager, Mobile Marketing and eCommerce | Colgate Palmolive |
| | Manager, Partner Ad Ops | MLBAM |
| | Manager, Sales Planning | Six Flags |
| | Manager- Digital Media | American Eagle |
| | Managing Director Brand & Advertising | TD Ameritrade |
| | Managing Director, Health | Zeno Group |
| | Marketing | PlaceIQ |
| | Marketing Advisor | FedEx |
| | Marketing Analyst | American Express |
| | Marketing Analytics | Marriott International |
| | Marketing Associate | Factual Inc |
| | Marketing consultant | supersmile |
| | Marketing Group Manager | Verizon |
| | Marketing Lead | Anthem Inc. |
| | Marketing Manager | American Express |
| | Marketing Manager | Verizon |
| | Marketing Manager | E*TRADE |
| | Marketing Manager | Edgewell Personal Care |
| | Marketing Manager | Cisco |
| | Marketing Specialist | E*TRADE |
| | Marketing Technology Integration Manager | Shell |
| | Media Manager | CVS Health |
| | Media Manager | Retail Business Services |
| | Media Strategy Manager | CVS |
| | Media Supervisor | 220 East 42nd Street, Floor 14 |
| | Mobile - Product Owner | B&H Photo |
| | Mobile Market Manager | Wireless Registry |
| | Mobile Media App Acquisition Manager | Adperio |
| | Nat Manager, Marketing Partnerships | Six Flags |
| | New Business Manager | MARS |
| | Operations Director Latin America | Merck |
| | Partner | Mediacom |
| | Partner Growth Manager | Branch |
| | Partner Growth Manager | Branch |
| | Partner Growth Manager | Branch |
| | Partnerships Manager | Harry's |
| | President | MicroFame Media |
| | President | Marketplace Measurement Worldwide |
| | President | Beeby Clark+Meyler |
| | President | Peggy Green Consultancy |
| | President, Advertising | Comcast |
| | President, Wavemaker Wunderman Alliance | Wavemaker |
| | Product Documentation Manager | ShopKeep |
| | Product Innovation | GSK |
| | Product Manager | 1-800-Flowers |
| | Product Manager | 1-800-Flowers |
| | Product Manager, Mobile | 1-800-Flowers |
| | Product Marketing Lead | IBM Watson Advertising |
| | Program Manager, Digital | Stryker |
| | Project Manager | Discover Financial Services |
| | Project Manager | Herbalife International |
| | Publisher & Lead | SmartBrief |
| | Reports Editor | Warc |
| | Research Student | School |
| | Retail Marketing | Ford Motor Company |
| | Sales | PlaceIQ |
| | Sales | AT&T |
| | Sales Director | AdColony |
| | Senior Ad Ops Coordinator | MLB Advanced Media |
| | Senior Analyst | AMEX |
| | Senior Analyst | Performics |
| | Senior Analyst | AMEX |
| | Senior Analyst | AMEX |
| | Senior Analyst | AMEX |
| | Senior Analyst, Ad Sales Research | Disney-ABC |
| | Senior Associate, Email Operations | Discover Financial Services |
| | Senior Associate, Integrated Marketing Communications | Harry's |
| | Senior Brand Manager | Johnson & Johnson |
| | Senior Brand Manager | GSK |
| | Senior Brand Manger | Mars Wrigley Confectionery |
| | Senior Director | Placed |
| | Senior Director of Sales, East | AdColony |
| | Senior Director, Digital Ad Sales | Priceline.com |
| | Senior Director, Digital Marketing | Ally |
| | Senior Director, Experience Planning | Kellogg's |
| | Senior Director, Marketing Production | Gap Inc. |
| | Senior Director, Platform Sales | Yieldmo |
| | Senior Ecommerce Marketing Specialist | Barnes & Noble College |
| | Senior Global Marketing Manager | KISS Products Inc |
| | Senior Manager | AMEX |
| | Senior Manager | AMEX |
| | Senior Manager | Mindshare Canada |
| | Senior Manager | 1-800-Flowers |
| | Senior Manager | AMEX |
| | Senior Manager - Accessory Development | TMNA |
| | Senior Manager - Digital Product & Innovation | Verizon |
| | Senior Manager, Content & Editorial | Nestle |
| | Senior Manager, Digital | Stryker |
| | Senior Manager, Digital Acquisition | American Express |
| | Senior Manager, Digital Acquisition | American Express |
| | Senior Manager, Growth Brands | 1-800-Flowers |
| | Senior Manager, Paid Display and Social | American Express |
| | Senior Manager, Personalized Marketing | JNJ |
| | Senior Manager- Digital Applications | American Express |
| | Senior Marketing Manager | CVS Health |
| | Senior Marketing Manager | American Express |
| | Senior Product Manager | McKinsey & Company |
| | Senior Sales Director | Blis |
| | Senior Solutions Executive | MFour Mobile Research |
| | Senior Vice President, Development | The Ad Council |
| | Senior Vice President, Digital Health | Zeno Group |
| | Senior Vice President, Media Director | Starcom WorldWide |
| | Social media manager | suntrust |
| | Solutions Executive | MFour Mobile Research |
| | Sr Account Executive | Tapjoy |
| | Sr Associate, Brand Innovation | Harry's |
| | Sr Dir Brand Strategy | Ally Financial |
| | Sr Dir-Marketing Operations | Kellogg |
| | Sr Director | TiVo |
| | Sr Director | TIAA |
| | Sr Director Product Innovation | TiVo |
| | Sr Global Customer Engagement Manager | Affinion |
| | Sr Head-Media Strategy & Operations | Unilever |
| | Sr Manager, Brand Marketing | Harry's |
| | SR MANAGER, SHOPPER MARKETING | EDGEWELL |
| | Sr. Analyst | American Express |
| | Sr. Associate, Creative Projects | Harry's |
| | Sr. Brand Manager | BrightFarms |
| | Sr. Business Dev. Mgr. | 3DEXCITE |
| | Sr. Data Analysis | AT&T |
| | Sr. Director Brand | Independent |
| | Sr. Director of Agency & Strategic Partnerships | Factual |
| | Sr. Director of Insights | Harry's |
| | Sr. Director, Ad Tech & Operations | MLB.com |
| | Sr. Director/RM | Epsilon |
| | Sr. Executive Assistant | Uber |
| | Sr. Manager | American Express |
| | Sr. Manager | Affinion |
| | Sr. Manager IoT | Verizon |
| | Sr. Manager, B2B Digital Acquisition | American Express |
| | Sr. Manager, Digital Advertising & Marketing | TD Ameritrade |
| | Sr. Manager, Digital Experience | American Express |
| | Sr. Marketing Mgr | Asurion |
| | Sr. Sales Director | Blis |
| | Sr. Specialist, Digital Advertising | TD Ameritrade |
| | Sr. Specialist, Digital Advertising | TD Ameritrade |
| | Sr. Strategic Partner Manager | Factual |
| | Sr. Studio Manager - Creative & Visualization Services | 3DExcite |
| | Strategic Partner Development Manager | Google |
| | SVP | Publicis Media |
| | SVP - Head/ Marketing Insights & Media Analytics | Bank of America |
| | SVP Client Services | Performics |
| | SVP Marketing | Radcliff Ventures |
| | SVP Media Research & Insights | 20th TV |
| | SVP Media; Brand Safety Executive | Bank of America |
| | SVP of Sales, NY | Sabio Mobile |
| | SVP, Commerce Innovation | DigitasLBi |
| | SVP, Director | Starcom |
| | SVP, Group Account Director | Hudson Rouge |
| | SVP, Group Director | Starcom |
| | SVP, Marketing Technologies | Mastercard |
| | SVP, Sales Ops & Strategy | Turner |
| | SVP, Strategic Marketing | The Coca-Cola Company |
| | Tigo Media Manager | Millicom / Tigo |
| | TUMS Brand Manger | GSK |
| | Vice President Marketing | Datalogic |
| | Vice President, Brand Partnerships | Celtra |
| | Vice President, CRM | Luxottica |
| | Vice President, Marketing | Thinknear |
| | Vice President, Marketing | Hayneedle |
| | Vice President, OEM Sales | Pitney Bowes |
| | VP | washingtonpost |
| | VP | Clear Channel |
| | VP - Head of Digital Marketing | American Express |
| | VP Analytics | Epsilon |
| | VP Customer Solutions | INNOVID |
| | VP Finance | Sundial / Unilever |
| | VP Market and Payment Analyitics | PNC Bank |
| | VP Marketing | E*TRADE |
| | VP Marketing | Harry's |
| | VP Marketing | Visa |
| | VP Media & PR - The Americas | Unilever |
| | VP of Brand Partnerships, US | Mashable |
| | VP of Business Development | inmarket |
| | VP of Global Sales | Baby Center |
| | VP of PR | CAMUTO GROUP |
| | VP of Research | MFour Mobile Research |
| | VP of Sales | Sabio Mobile |
| | VP Sales | Popwallet |
| | VP Sales | Ubimo |
| | VP, Account Director | GTB |
| | VP, Agencies & Brands | Skyhook |
| | VP, Consumer Growth & Insight | Dagne Dover |
| | VP, Creative Ops & Integrated Production | Prudential |
| | VP, Development | The Advertising Council |
| | VP, Digital Technology & Innovation Group | Est•8e Lauder Companies Online |
| | VP, Digital Transformation | Samsung |
| | VP, Enterprise Partnerships | mastercard |
| | VP, Global Partnerships | Oath |
| | VP, Group Director, Media | GroupeConnect - A Publicis Groupe Solution |
| | VP, Head of Brand Solutions | ironSource |
| | VP, Marketing & Creative | ABC Carpet & Home |
| | VP, Marketing Product Management | Mastercard |
| | VP, Media & Partnerships | Samsung |
| | VP, Media Investments | Starcom |
| | VP, Mobile Partnerships | Blue Bite |
| | VP, National Client Solutions | Clear Channel Outdoor |
| | VP, Strategic Business Development | Cardinal Path |
| | VP/D, Programmatic Media | GroupeConnect |
| | VP/Director | GroupeConnect |
| | VP/Director Social STrategy | DigitasLBi/GroupeConnect |
| | VP/Director, Media Technology | GroupeConnect |
| | VP/Group Director, Media Technology | GroupeConnect |
---
Here comes tomorrow, the epicenter of which is mobile – closer, personalized, powerful.
This is about to further explode with the spread of 5G, AI, and other emerging technologies. Mix in a growing generation of screenagers and mobile obsessed consumers, and you have a once-in-an-era transformation in the way brands and their customers interact.
At Innovate, you will hear from brand marketers and experts who will give you a glimpse of the future and show you how to capture this zeitgeist by committing to both proven and peer-driven best practices, without compromise. Bigger than ever before, Innovate is helping marketers optimize current activities while enabling future breakthroughs, such as 5G, IoT, augmented and virtual realities, artificial intelligence, blockchain, and more. Over the course of two days, you will experience 27 sessions, and over 35 industry innovators bringing to life the latest mobile-enabled technologies that are changing mobile today and shaping tomorrow's success.
Join us in NYC on October 1-2 for a game-changing experience and join us as we #shapethefuture.​
Register Today
Are you a Brand Marketer but not an MMA Member?
Become a member today OR Apply for one of the limited Complimentary passes Marketers may qualify for.
Request a Pass
Are you an Agency but not an MMA Member?
Become a member today OR request one of the limited number of reduced price passes Agency executives may qualify for.
Request a Pass
General Registration Two-day Pass
Early Adopter
Price Valid from
Jul 30 - Aug 3
The Planner
Price Valid from
Aug 4 - Aug 16
The Classic
Price Valid from
Aug 17 - Aug 31
The Procrastinator
Price Valid from
Sep 1 - Sep 18
The Laggard
Price Valid from
Sep 19 - Sep 30

MMA Member

$599

$699

$799

$899

$1,099


Register now

Non-Member**

$750

$875

$999

$1,125

$1,375


Register now

VIP*

$999

$1,099

$1,199

$1,299

$1,499


Register now

Group Pricing†

20% discount
Email events[at]mmaglobal[dot]com for details

The SMARTIES

The SMARTIES Awards Celebration of Talent
Center 415, New York City • Monday, October 1, 2018
Click here for more info

Individual Ticket $249
Register Now
*VIP Ticket
For the first time ever, we are offering an exclusive VIP experience ticket for Innovate. Included is:
Access to a VIP reception after Day 1 of the conference for all conference speakers, SMARTIES finalists and winners, and other VIP conference attendees.
Express registration check-in that will allow you to speed past any lines and get you into the event quickly.
Pre-reserve a private room on-site that will allow you to take any meetings.
A complimentary ticket to the SMARTIES Awards Gala held in the evening of Day 1 of the conference.
† Group pricing is not valid for agency registrations

Act fast - prices increase Sunday