Agenda
Monday, October 1, 2018
Join us in

Sight, Sound and Motion: Innovations in Mobile Video
Join us in

Engaging in a Connected World
Join us in

Branding in a Mobile Environment
Join us in

AI, Machine Learning and Other Emerging Technologies
Join us in

The Modern Marketer's Playbook
Join us in

IoT Experience and Innovation Lab
8:00 AM – 9:00 AM
Registration & Networking Breakfast
---
9:05 AM – 10:05 AM
Daymond John's 5 Shark Points: Fundamentals for Success in Business and Life
Daymond John has been a phenomenally successful business person for over 25 years. Along his entrepreneurial journey, through his many successes as well as failures, he has learned a few things about getting the best out of business and life. He believes the keys to his success include establishing the right mindset and following a few fundamental principles, which he calls his five "S.H.A.R.K points."
Get ready! Daymond John is going to share his unique goal-setting and achievement strategies, which will empower audience members to make positive changes in every aspect of their lives.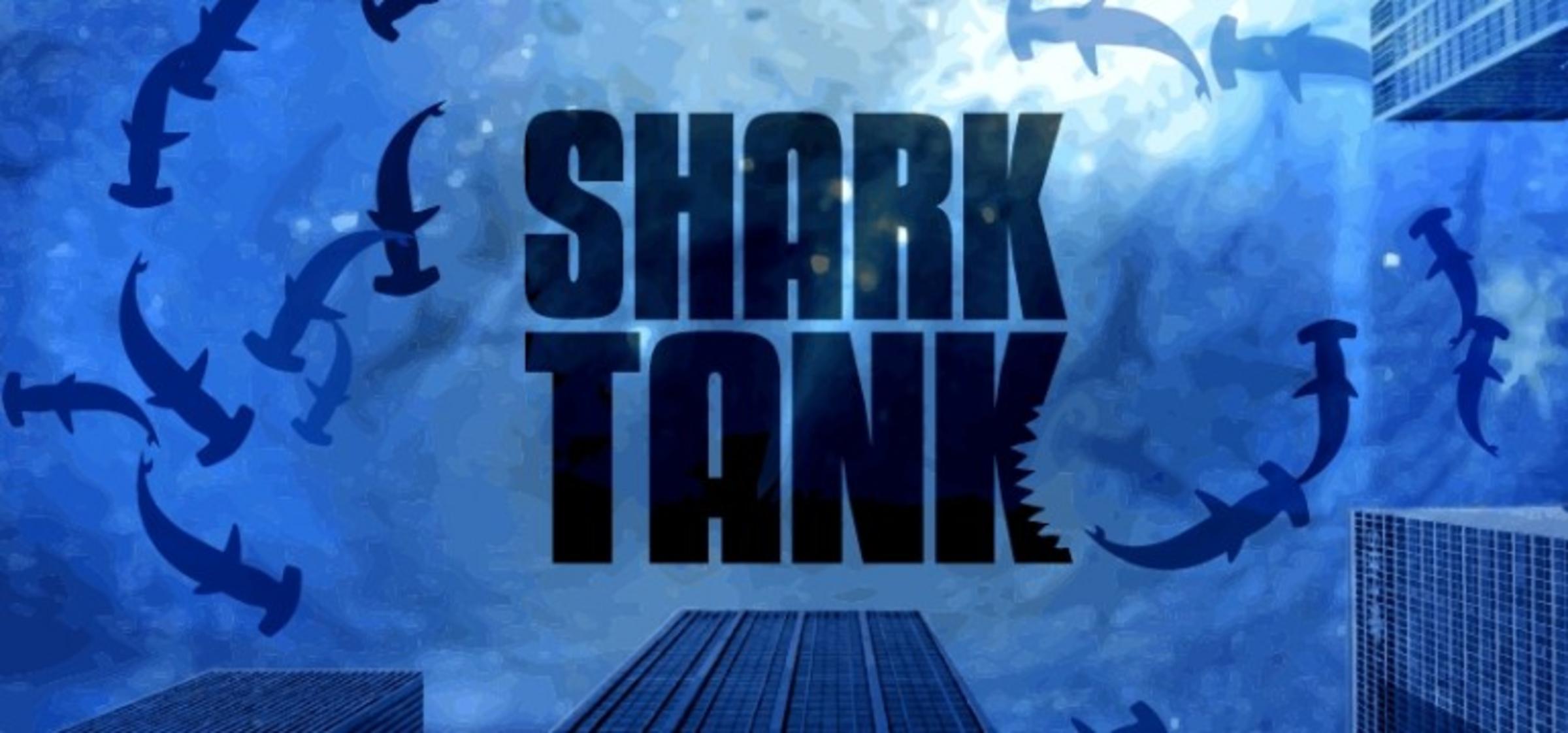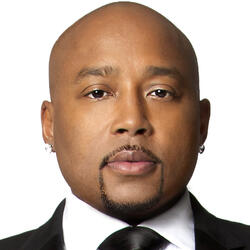 Founder/CEO of FUBU, Presidential Amb​assador for Global Entrepreneurship, Star of ABC's Shark Tank and

10:45 AM – 11:15 AM
The Modern Marketer's Playbook
The consumer's path-to-purchase is changing rapidly. 84% of marketers lack insights into buying behavior on third-party eCommerce sites. The majority of purchases are now happening away from brand sites and across multiple eCommerce and retail domains—from Amazon to Walmart.com to Macys.com. These sites act as walled gardens, holding consumer behavioral data for themselves. In this session, Michael Perlman, Chief Revenue Officer at Jumpshot will discuss the competitive state of eCommerce marketplaces, how to assess competition from private labels, and the rise of Amazon's product search.
Engaging in a Connected World
Even in today's hyperconnected world, the majority of purchases still take place offline. So how can marketers connect the dots and draw insights between their online activities ​and the consumer journey? In this session, Marina Kitgor, Sr. Director of Agency & Strategic Partnerships at Factual ​will discuss the various ways in which location data can help marketers better understand their consumers and unlock the true impact of campaigns by attributing online initiatives to offline results.
IoT Experience and Innovation Lab
Transforming to Allow Winning with Consumers in a Data-driven Personalized World
11:20 AM – 11:50 AM
AI, Machine Learning and Other Emerging Technologies
When was the last time you *truly* interacted with a human over the phone or online? Technologies that leverage augmented and artificial intelligence to learn, think, and react in real time are here now, and are likely to become more pervasive moving forward. In this session, Phil Kinzler, Product Marketing Lead for IBM Watson Advertising, will discuss how AI and other emerging technologies can, with a little empathy, become powerful tools for brands.
Branding in a Mobile Environment
Marketers are looking to gain deeper insights into customer interests and behaviors both online and off, and to use those learnings to inform better business decisions. In this session, Duncan McCall, CEO of PlaceIQ will discuss the evolution of location data and will look at real-life examples of how CPG, Retail, Entertainment and QSR brands are using advanced tools, analytics, and methodologies to gain insights and capture demand.
IoT Experience and Innovation Lab
Using Old World and New World Brand Building Practices
11:55 AM – 12:25 PM
Branding in a Mobile Environment
Voice search is all the rage in marketing today. Marketers, agencies, and technology vendors alike are abuzz over how voice search will change the way customers search for and find brands, products, and information. This session will do a deep dive into how customers use intelligent agents like Siri, Google Assistant, and Alexa today, how that will change over time, and what marketers need to do about it.
Engaging in a Connected World
Learn how mobile location data has transformed out-of-home media from a top-of-funnel play media channel to a targetable medium with measurable impact on bottom funnel metrics. This session will walk through examples of how brands have shifted their media planning and buying strategy around out-of-home, and created unique strategies for solving the difficult challenge of reaching consumers as they move throughout the physical world.
IoT Experience and Innovation Lab
1:35 PM – 2:05 PM
Bacardi Serves Up Digital Innovati​on On The Rocks
Bacardi is pushing the envelope on innovation and experimentation when it comes to delivering deeper and more meaningful content experiences to its digitally native consumers. In this session, Global Creative Excellence Director at Bacardi Rum, Laila Mignoni will share how Bacardi approaches innovation and insights from its recent campaign that made fans active participants able to influence the narrative and outcome of the brand's story in​ real-time.
2:10 PM – 2:40 PM
MMA MOSTT Research Study: Competing on M.A.R.S. – A Look Into the Emerging Marketing Capabilities for Today's Market​
This session shares key findings from a year-long study of changes in marketing capabilities by firms seeking to compete more effectively in today's increasingly technology-led environment. Join Shubu Mitra, Founder and CEO at Agile Measurement as he shares a new model for the organization of marketing work centered on the development of value stacks, the creation of organizational gravity, and the design of learning loops. Attendees will hear examples of how the development of these emerging practices vary across firms, and insights to select the right model for your organization.​
2:40 PM – 3:10 PM
Sight, Sound and Motion: Innovations in Mobile Video
Over the past 24 months, Ford and Lincoln Motor Company have seen a dramatic shift in both attention and desired content when people are shopping for a vehicle. Virtual Reality and 360-video allows them to ignite an emotional and entertaining connection with consumers before they even step into the dealership. In this session, Ford and Lincoln will share how they have integrated these types of emerging content to create a new platform for their product story-telling and elevated the digital shopping process into t​he physical realm.
3:45 PM – 4:15 PM
Ushering Pregnancy Management into the 21st Century with a "Born Digital" Brand Platform
Today's digital natives are more than social savvy – they live their lives connected. So how do you introduce them to a "born digital" brand that will change everything they know about pregnancy management? Debra Bass, Global Chief Marketing Officer and President of Nuvo Group America, will offer her insights into how she is building a new brand aspiring to create a new category in Maternal Fetal Connected Health. The Nuvo Group is challenging a decades old technology and standard of care by introducing a new wireless, wearable sensor based technology and data platform designed for remote monitoring and greater patient empowerment in the journey. Through this example, she will share insights into how to build a brand and create experiences in today's mobile-first world that rethinks care delivery for a new generation of parents-to-be. This session will also offer a peek at the experiences being designed and launched in 2019 that blends creative, a dynamic digital platform, community and IoT to transform the future of pregnancy care.
4:15 PM – 4:45 M
Using AI and Blockchain to Monetize the Digital Economy
Consumers create a data trail by tapping their phones; businesses can tap into this trail to harness the power of the three trillion dollar mobile economy. This two-way exchange benefits both customers and businesses. In this talk, Dr. Ghose will discuss how Blockchain and AI are being used by global firms to monetize the digital economy. Drawing on his extensive research and consulting with companies including Apple, Alibaba, China Mobile, Facebook, Microsoft, Snapchat, South Korea Telecom, Telefónica, Samsung, and Travelocity, he will describe some intriguingly contradictory consumer behavior; consumers find advertising annoying, but they fear missing out; they value their privacy, but they use personal data as currency. In a world of AI and Blockchain, the potential for monetizing the digital economy from the reduction of ad fraud, billing reconciliation and increased data transparency is massive.
6:30 PM – 9:30 PM
SMARTIES Celebration of Talent
GODFREY is one of the hottest and most versatile comedians on the circuit today. He has also made many television appearances including performing on "Late Night with Jimmy Fallon" and recently starred in his own one-hour special for Comedy Central, "Godfrey: Black By Accident." Godfrey can be seen hosting and headlining some of the most prominent comedy clubs across both coasts including: The Comedy Cellar, the Comic Strip, Caroline's Comedy Club; and The Laugh Factory and The Improv in Los Angeles.​​ It's going to be an amazing night!
---
The show begins with a cocktail reception followed by a seated dinner for ticketed guests.
Individual ticket: $249
Get Your Tickets Now
For information on buying a full table, please email Sheryl Daija at [email protected].
Tuesday, October 2, 2018
Join us in

Sight, Sound and Motion: Innovations in Mobile Video
Join us in

Engaging in a Connected World
Join us in

Branding in a Mobile Environment
Join us in

AI, Machine Learning and Other Emerging Technologies
Join us in

The Modern Marketer's Playbook
Join us in

IoT Experience and Innovation Lab
8:00 AM – 9:00 AM
Registration & Networking Breakfast
---
9:05 AM – 9:45 AM
Virgin Galactic Pushes the Boundaries of Innovation
Virgin Galactic is at the vanguard of a new industry and providing the catalyst for a new age of space exploration which promises enormous positive potential for life on Earth. Through the lens of the ongoing test flight program, Stephen Attenborough explains how Virgin Galactic is bringing to light a new, important and vibrant industry. He will also explain the impact new technologies have on businesses, and how to drive business innovation and growth through the right combination of people and technology.
9:45 AM – 10:15 AM
Navigating Today's Seismic Shifts: A Vision of What Lies Ahead
Driven by the emergence of new technologies, the rise of new competitors, and the widespread adoption of new viewing habits, the media industry is changing faster and more significantly than ever before. Navigating these seismic shifts requires that companies and their leaders demonstrate the ability and willingness to throw out the old playbook in response to the opportunities and challenges that lie ahead. Join Linda Yaccarino as she reflects on the ongoing transformation at NBCUniversal's advertising business, and outlines her vision for the company's--and the industry's--next chapter.​
10:50 AM – 11:20 AM
AI, Machine Learning and Other Emerging Technologies
Skin is in – skin care, that is. With high growth and new indie competitors cropping up daily, mass brands like Neutrogena are being challenged to drive innovation at a much more rapid pace for today's consumers. After hearing how overwhelming it can be to shop for skin care, the global megabrand partnered with startup, FitSkin, to innovate beyond the jar and co-create a Bluetooth-connected tool and companion app, called Neutrogena Skin360™. The solution uses derm-grade tech to measure and track your pores, moisture and lines and wrinkles. It lets you compare your skin to others like you and coaches you with a personalized skin care regimen and tips. Learn more about how the tech offers real-time feedback that feels like having a derm in your pocket.
Senior Brand Manager, Global Digital Beauty Innovation
Johnson & Johnson Consumer Inc.​

Sight, Sound and Motion: Innovations in Mobile Video
Video has quickly become a key tool in both mobile and social media strategies. Shoppable video takes it one step further by allowing consumers to engage with branded social content and immediately satisfy the purchasing desire that content creates. In this session, hear how Cotton Incorporated is using shoppable video to combine storytelling, social and ecommerce to simplify the buying funnel and increase consumer engagement.
IoT Experience and Innovation Lab
Digital Luxury: Lessons Learned - Over the last 6 years, Lincoln has been reinventing its digital ecosystem to target and attract new Luxury Clients. Along the way they've pivoted and change paths and learned a TON about luxury shopping habits.
11:25 AM – 11:55 AM
Branding in a Mobile Environment
Hear from marketing executive and Spotify's Director of Social Impact Kerry Steib about how the world's largest music streaming service is using its position at the center of culture to empower the creative community, drive social change on platform and in the real world, and lead with empathy. The session will feature examples of how Spotify is doing this with artists, fans and brands and inspire attendees to be fearless in their own marketing.
Engaging in a Connected World
The City of New York is combining data, Internet of Things, AR/VR, and other technologies to make the city smarter and more responsive to public needs while serving as a role model for other cities aiming to improve public experience. In this session, City of New York's interim Chief Technology Officer, Alby Bocanegra will share how emerging technologies are playing a larger and more critical role in improving the lives of all New Yorkers and shaping the city's future.
IoT Experience and Innovation Lab
Opt-in video & Mobile Programmatic
12:00 PM – 12:30 PM
AI, Machine Learning and Other Emerging Technologies
As Technical Assistant to Intel's legendary Andy Grove, Julie Coppernoll got an in-depth education on his concept of Strategic Inflection Points – those rare but decisive periods of momentous transition for companies, sectors or industry that offer great opportunity but also require new ways of thinking. Today, Coppernoll is convinced 5G will prove to be a classic inflection point for Mobile Marketing. For while the adoption of 5G will transform countless industries – not to mention our everyday lives – many of its greatest impacts will be felt in the experiences we create, share and consume for life on the move. It will require a multi-year transition, but 5G will finally deliver on the most tantalizing promises of our connected world: from Location Based Services that offer real value, to amazing VR and AR experiences, to truly connected and autonomous vehicles. 5G is the technology Mobile Marketing has been waiting for. And the wait is almost over.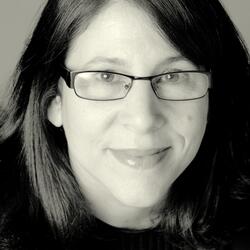 Corporate Vice President, Business Group Marketing; Chief Operating Officer, Team Olympics Global Marketing & Communications Group
The Modern Marketer's Playbook
Today's consumer wants everything, and she wants it now. Marketers have to be mind-readers to meet the elevated expectations of today's entitled consumers. In this session, Marketing to the Entitled Consumer's co-author, Nick Worth will dive into the findings of a six-country study of 7000 consumers and interviews with dozens of marketers and thought leaders to reveal insights into what drives today's consumers, how to market to them, and the new strategies marketers must adopt to succeed.​
IoT Experience and Innovation Lab
1:40 PM – 2:10 PM
What most marketers don't understand about measurement. Why it matters. And how Neuroscience can help.
Viewability. Opportunity to See. Cognition. Effectiveness. Never before has advertising been more measurable but also more complicated. Where should marketers focus? What data should they use to plan and optimize their campaigns? Pulling insights from years of advertising research the speakers will present a framework to help marketers make better media buying decisions and will discuss our soon to be released neuroscience study on cognition and opportunity to see in mobile.​
2:10 PM – 2:50 PM
Insights from The SMARTIES Jury Room
The SMARTIES are judged equally on creativity, strategy, execution and results. Have you ever wondered what goes on during judging? Our panel of jurors will share how they came to their final decisions on this year's winning mobile campaigns. Find out which entries stood out and why. What key themes came out of the judging sessions and what are the trends that will affect and influence the direction of our industry?
3:05 PM – 3:10 PM
Passport to Prizes Winners Announced
---
3:10 PM – 3:40 PM
From DTC to Omnichannel: Harry's Disrupts at Every Stage
In just five years, Harry's has taken the men's care industry by storm and what started out as direct-to-consumer brand can now also be found in mass retailers like Target and Walmart. However as a brand built in the digital age, mobile lives at the core of everything they do, so much so that for Harry's, mobile is seen as just another democratic option for customers to engage with them as a brand. In this session, Lorna Peters, VP of Marketing at Harry's will walk you through the Harry's journey and share examples of how to integrate consumers and insights into making mobile a part of an organization's DNA.
3:40 PM – 4:10 PM
It's estimated that by 2020, 80% of the world will be mobilized. The future isn't mobile, mobile is now. With consumers facing non-stop distractions across multiple devices, brands have to build the best mobile experiences for today's on-the-go users. To build killer mobile-first content, brands need to leverage creative storytelling, trusted data, and innovative technology more than ever before. Join Jeff Lucas (Head of Americas Sales, Oath) and Suzy Deering (CMO, eBay) for a discussion around owning the mobile moment and delivering a superior brand experience on any screen.