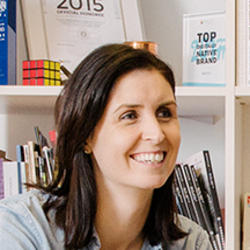 Lorna Peters is VP of Marketing at Harry's Inc.,an organization building the next great consumer brands. Harry's, the company's flagship brand,was founded in 2013 as analternative to traditional shaving brands. It has since expanded beyond shaving into head-to-toe personal care products that better meet the needs of modern men.
Lorna oversees Consumer Insights, Brand, Innovation, Communications, and an in- house Creative Team.
Prior to joining Harry's in 2016, Lorna held positions as Chief Marketing Officer at ZICO Coconut Water and Global Brand Director for Coca Cola. She is a graduate of AAA School of Advertising and Wits Business School in Johannesburg, SouthAfrica. She currently lives in New York City with her young daughter.