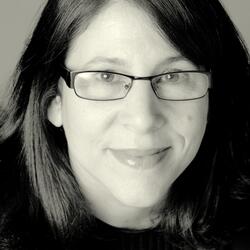 Julie Coppernoll
Corporate Vice President, Business Group Marketing; Chief Operating Officer, Team Olympics Global Marketing & Communications Group
Julie Coppernoll is the Corporate Vice President of Business Group Marketing (BGM), within the Global Marketing & Communications Group at Intel. In this capacity she leads Intel's global marketing strategy teams across consumer, business, partner, and retail for all of Intel's business units. In partnership with our sales leadership, Julie is responsible globally for all product and customer go-to-market activities. Julie is also COO of Team Olympics, managing Intel's cross-company 5G and Olympics TOP partner initiatives.
Previously Julie was Vice President for Global Marketing and Communications and the Director of Marketing for all of Intel's Mobile, Wireless and Security Platforms. Prior to that she held roles in communications, mobile and corporate marketing at Intel. She also spent 4 years as the Technical Assistant to Andrew S. Grove during his tenure as Intel Chairman of the Board. In that role, her key focus was on accelerating Intel's in the mobile and wireless segment. Julie has held various positions in operations, marketing and several new business ventures focused on consumers, Internet services and e-commerce.
Julie has a bachelor's degree in business management and finance from Linfield College and an MBA from the University of Oregon. She lives in Portland, OR and spends her free time with her family and 2 children.