Agenda
Tuesday, March 17, 2015
7:30 AM – 9:00 AM
Registration & Continental Breakfast
---
9:00 AM – 9:10 AM
Broadway Ballroom, 4th Floor
---
9:10 AM – 9:15 AM
Welcome from the MMA North America Chair
Broadway Ballroom, 4th Floor
9:15 AM – 9:45 AM
Broadway Ballroom, 4th Floor
Keynote: Mobile Helps E*TRADE Take Customer-Centricity to the Next Level
SVP, Branding and Acquisition from E*Trade, Rich Muhlstock will reveal how E*TRADE embraces the mobile experience not just as a place for innovation, but also as a serious place to engage users. This keynote session will show how E*TRADE is using mobile to reach, interact and understand their customers at different financial stages in their lives. Through Mobile E*Trade can now know their customers better than ever before and this deep understanding of their customers' mobile behaviors informs everything from technology to product development to marketing strategy.
9:45 AM – 10:15 AM
Broadway Ballroom, 4th Floor
Location on Mobile Reaches the Elusive Millennial Target for Major Liquor Marketer, Brown Forman
Learn from Brown-Forman, the parent company of iconic brands such as Jack Daniels, Southern Comfort, and Finlandia on how they are using mobile to help drive the last mile to the bar, reach the 21+ Millennial consumer, and connect at the Zero moment of Truth using mobile. Brown-Forman will talk about their work with Foursquare over the last year and how they are transforming their marketing strategy with mobile.
10:15 AM – 10:45 AM
Broadway Ballroom, 4th Floor
Why Does Major Big Box Marketer IKEA Need an App?
Ikea has always been on the forefront of incorporating new mobile and social technologies to create unique and memorable brand experiences for its target audiences. In this session, Head of Mobile Solutions for IKEA Group, Victor Bayata will share what the future of retail looks like to them, why mobile solutions are important for both brands and retailers, and how for a sophisticated mobile marketer apps have become a big part of their mobile strategy to push content to the right consumer at the right time.
11:25 AM – 12:10 PM
Breakout #1: Audience Evolved: How Location Data Actually Works and Why it Has Become a Focus for Traditional CPG & Brand Advertisers
Room 403 - 404, 4th Floor
While geofences remain a standard tool for brick & mortar advertisers, location data is quickly evolving as a tool to help brand advertisers create and engage with custom audience segments. Join us in looking at what matters most to brand marketers. We will discuss exclusive data from Industry Index and dive deep into how the technology associated with location data actually works.
Breakout #2: How Brands Succeed in the App Store
Room 401 - 402, 4th Floor
Every brand knows how difficult it is to break through the noise of the app stores. In this session, Ian will share research showing how brands can develop and execute strategies to gain a competitive advantage in the app stores. Attendees will walk away with tactics on how brands can measure the value of an app, the difference between measurement of direct response vs brand awareness campaigns, and the strategy behind app portfolios vs concentrated.
Breakout #3: Plugging the Leaky Funnel through Conversation: How to Use Customer Success as the Cornerstone of Your Next Marketing Plan
Room 405 - 406, 4th Floor
In today's economy we no longer talk about acquisition strategies without also addressing engagement, loyalty and retention. Customer Success has become a powerful and essential Marketing lever, and it starts with engaging your customers. Let's talk about what Customer Success and engaging with your customers means in a mobile first and app centric world. Hint: if you aren't messaging with your customers, you may be like those companies that used to say, "But social media isn't relevant to our business!" Come and join the conversation in this interactive session and learn new ways that you can be talking to and engaging with your customers at scale.
1:15 PM – 2:05 PM
Broadway Ballroom, 4th Floor
SMoX Part 1: Groundbreaking Research Results from Coca Cola, Walmart and MasterCard
Hear the results from the first ever Cross Marketing Optimization Studies conducted with mobile in the marketing mix for leading brands including Coca Cola, Walmart, MasterCard and AT&T. The SMoX methodology tested in-market marketing campaigns across these different verticals to determine the relative economic impact in investing in mobile, in comparison to traditional marketing. Campaigns include: Coca Cola's "Gold Peak Tea", Walmart's "Back to School" and "Savings Catcher", MasterCard "Travel" and AT&T's Moto X launch. Not only will you hear what mobile's specific impact was in each of these campaigns but the studies will also show what the optimized level of mobile spend should have been and it's relative increase to the campaign's ROI without an increase to budget as well as how the different mobile vehicles like video, audio, location etc performed.
2:05 PM – 2:35 PM
Broadway Ballroom, 4th Floor
SMoX Part 2: Participating Marketers Discuss the Impact of the Research on Their Future Marketing Efforts
The leadership of the participating SMoX marketers is evidenced by their commitment to digging deep into understanding the impact of every dollar spent across their marketing campaigns. For the first time, these marketers have garnered unprecedented insights into how they can optimize mobile within their mix to make their marketing work even harder and smarter for them. Hear from this expert panel of some the world's leading brands on  the results from SMoX will impact their future decision making as they all face increased pressure on achieving profitable growth for their individual businesses.
2:40 PM – 3:25 PM
Breakout #4: After the Download; Keeping Them Engaged Using 1:1 Marketing
Room 401 - 402, 4th Floor
Spent millions in advertising and gotten users to download your apps, but now they're falling off the cliff and disengaging? Learn how you can turn this around by using best practices of Mobile Marketing Automation to deliver the highly-personalized marketing you've always envisioned. Samir will demonstrate case studies about companies who have transitioned to mobile-first. He will outline the steps, best practices and key technologies that discover individualized context, such as location and stated preferences, to capture the perfect mobile moments to engage with your brand.
Breakout #5: The Future of Mobile Advertising: Viewability, Targeting, & Attribution
Room 403 – 404, 4th Floor
As one of the 20 most frequently-used mobile applications in the US, Ibotta is changing the way brands, retailers and their media agencies approach the fundamental challenges of mobile advertising. Ibotta's Founder & CEO, Bryan Leach, will explore how native video advertising is addressing core problems of viewability. He will then address how leading brands are using shopping applications to target mobile ads to consumers with high intent to purchase in key categories. Finally, Bryan will illustrate using case studies how offline purchase data is revolutionizing the way ROI is measured in mobile advertising campaigns.
3:55 PM – 4:25 PM
Broadway Ballroom, 4th Floor
Acura Increases Its Mobile Mix to Reach Luxury Consumers
Hear from Acura's, Senior Vice President and General Manager of Acura Division American Honda Motor Co., Inc. Michael J Accavitti, how they have increased their mobile budgets with their latest integrated marketing campaign to take advantage of their target audience's media-consumption habits. In this session Michael will share specific details about their recent campaigns for the TLX and ILX sedans, how their mobile marketing strategies have helped them reach and engage their luxury consumers and the results from these campaigns.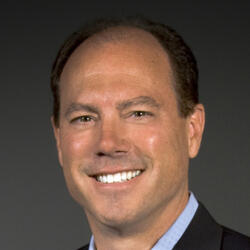 Senior Vice President and General Manager of Acura Division
American Honda Motor Co., Inc.

4:25 PM – 4:55 PM
Broadway Ballroom, 4th Floor
GameStop Creates Winning Mobile Strategy by Using Customer Loyalty Insights
Leveraging insights from their 35 million loyalty members, GameStop is able to understand their broader consumers' behaviors to boost engagement and sales across their various channels. Attendees will learn GameStop used these insights in the relaunch of their mobile app resulting in more consistent app engagement, enhanced customer experience and incremental growth. You will also learn about where mobile lives within the organization, and how internal marketing conversations have shifted to transform the way they do business.
4:55 PM – 5:00 PM
Broadway Ballroom, 4th Floor
---
Wednesday, March 18, 2015
8:00 AM – 9:00 AM
Registration & Continental Breakfast
---
9:00 AM – 9:05 AM
Broadway Ballroom, 4th Floor
9:05 AM – 9:15 AM
Broadway Ballroom, 4th Floor
---
9:15 AM – 9:45 AM
Broadway Ballroom, 4th Floor
SafeAuto Tests, Learns, and Grows
Experimentation and mobile advertising have gone hand in hand for years. However, structuring tests appropriately continues to challenge most companies regardless of size. How do you determine the right level of testing for you, your customers, and your organization? This session will show how SafeAuto approached this issue, setup testing structures, and found combinations that showed improvement over control samples.
9:45 AM – 10:15 AM
Broadway Ballroom, 4th Floor
Denny's Uses Location-Based Advertising to Gain a Competitive Edge
When it comes to mobile location-based advertising, how do you really measure success and what are the best ways to boost performance? This session will reveal the secrets behind the newest and most effective ways to drive real-world results in mobile. Through the findings of xAd's groundbreaking Mobile Benchmarking Study and a real-life case study, hear from Denny's CMO, John Dillon on how they have achieved a leg up on their competition driving more consumers into the restaurants in real-time.
10:15 AM – 10:40 AM
Broadway Ballroom, 4th Floor
The New Road To Fandom: Consumption Trends And Advertising Strategies In The World Of Sports
Consumers' constant connectivity means that people can now satisfy their desire for information and entertainment at any moment during the day. This behavior is particularly salient in the world of sports. Today, sports brands and broadcasters realize that people want more opportunities to engage with their favorite teams and players, beyond the live events. So they have created a broader set of touchpoints, often centered around a mobile app, to foster two-way conversation and deeper engagement for their fans. This session will reveal brand new data about the changing consumption trends for sports content, using March Madness, as a timely example, as well as explain how marketers can build cross-screen advertising strategies that cater to these new behaviors.
11:20 AM – 12:05 PM
Breakout #1: Marketing is Just the Tip of the Iceberg – How Mobile Messaging is Transforming the Total Customer Experience
Room 401 - 402, 4th Floor
Marketing campaigns are just the tip of the iceberg for customer engagement via the mobile channel. Narrowly focusing on marketing use cases will limit the potential of mobile. How do you more broadly reach your audience and build long-term value? Hear Jay Emmet discuss the critical role mobile plays in the entire customer journey – from consideration, to purchase, to loyalty and advocacy. Learn how enterprises are using mobile messaging to drive more meaningful customer experiences and better business results.
Breakout #2: Programmatic Creative: The Rise of Data Driven Content in Mobile Display Advertising
Room 403 – 404, 4th Floor
New media buying technologies developed in the past few years have enabled marketers to better and more efficiently reach and target their audiences. But the creatives they serve to these audiences haven't evolved much. Marketers are still mostly relying on static banner ads, showing the same message in the same format to everyone.
But how and what we communicate matters at least as much as to whom we communicate. To excite and engage consumers, we need to be able to show them relevant content that they care about. Programmatic creative technology enables marketers to create and serve the right message to the right audience easily and efficiently.
In this session we'll show how, showcase some recent examples and discuss how to combine (audience) data, programmatic buying and programmatic creative technologies to run mobile display campaigns that really work.
Breakout #3: How Mobile is Transforming the Grocery/CPG Business
Room 405 – 406, 4th Floor
In an ever changing world of mobile, the grocery/CPG business is transforming before our eyes. We will discuss how mobile enhances omnichannel experiences, drives new acquisition and same store sales lift, and how mobile CRM is changing marketing within the vertical.
1:15 PM – 1:45 PM
Broadway Ballroom, 4th Floor
Cultural Trends that will Drive Mobile Usage & Connections
Nearly 74 million strong, the Millennial generation, the most sought after target market, is capturing a lot of attention as well as causing a lot of angst among marketers. Understanding specifically what trends Millennials are driving today and how to reach them with compelling messages that resonate is no easy task. This session will reveal some of these trends as well as how marketers can utilize these trends to better understand the opportunities presented and how mobile will play in this space.
1:45 PM – 2:15 PM
Broadway Ballroom, 4th Floor
How Schick Intuition Captivated Women With Mobile Video
How does a CPG marketer raise brand awareness among women with the launch of Schick Intuition's latest product, Intuition with visible ribbons of moisture? Using mobile, of course. Hear from Group Marketing Director, Women's Shaving Systems Energizer Personal Care, Charlie King on how they created a campaign that leveraged the new product feature into a trend called ribbon bombing, and spread the word with original branded videos from two female YouTube influencers. Hear how these efforts, which were supported with social media and primarily viewed on mobile, led to a notable increase in purchase intent, brand favorability and sales.
2:20 PM – 2:50 PM
Broadway Ballroom, 4th Floor
Like Bacon & Blue on Brioche: Wendy's, Yahoo and Native Advertising
With the promise of higher engagement, marketers are kicking off 2015 with more interest in native advertising than ever before, especially on mobile. Yahoo and Wendy's will share perspectives on the adoption of native ads, the format's effectiveness, and best practices. With campaigns like "Pretzel Love Song" and "Bacon & Blue", Wendy's is inspiring consumers with entertaining content through native ads that drive engagement. Together, Yahoo and Wendy's will share insights, examples and results to help guide your next native ad campaign.
3:15 PM – 3:45 PM
Broadway Ballroom, 4th Floor
Cinelan Leverages Mobile to Connect with New Audiences
Technology has transformed content distribution. "WE THE ECONOMY," a project by Paul G. Allen's Vulcan Productions and Morgan Spurlock's Cinelan, had a mission: educate America about the U.S. economy through engaging, creatively told stories. In this session, attendees will hear about the genesis and impact of WE THE ECONOMY and how to build a content distribution program that simultaneously creates awareness and drives consumption leveraging the mobile channel. They will share insights on how to create content appropriate for new distribution channels and leverage mobile media to connect with audiences.
3:45 PM – 4:15 PM
Broadway Ballroom, 4th Floor
Consumer-first Marketing: A Peak inside Citi's Mobile Journey
Mobile-first approaches to marketing have been bandied about and debated for years. The reality, of course, is that it's the consumer that matters most – not the channel. This conversation with Citi's media leadership will explore how the company is putting the customer first and finding ways to engage them across multiple digital touch points, including and especially mobile.  We'll discuss the philosophy, the process of building the internal case and strategies and tactics that are working (and not) across a broad spectrum of Citi initiatives. 
4:15 PM – 4:20 PM
Broadway Ballroom, 4th Floor
---