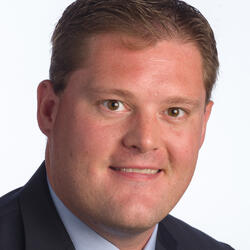 Brandon Rhoten
VP Advertising, Media and Digital
Brandon leads all advertising, media and digital for Wendy's International, one of the world's largest restaurant chains. His team's work has been lauded by Forbes, Spin, Fast Company, Ad Age, DigiDay, and has won dozens of awards including a Cannes Lion, Effie, One Show, Ad Week Watch, and Facebook Studio Award. Brandon has been a featured speaker at many events, including SocialMedia.org, the Mobile Marketing Association (where he is a board member), SM2, Ad Week, and SXSW. He was named an Ad Age Top Digital Marketer in 2014.
Wendy's is reinventing itself in everything from its physical restaurants to digital presence in order to be relevant to a generation with more choices than ever. Over the last three years Brandon has built a digital practice at Wendy's, brought on a digital agency of record, and launched several major digital initiatives including a new .com, mobile app with payment functionality, and completely reworked digital advertising and social media strategies.
Previous to Wendy's, Brandon led digital for Remington and the Freedom Group of Companies, where he helped Remington and Bushmaster become leading manufacturers in their category in digital marketing and crisis response.
Brandon started his digital career at Gyro, a decorated agency based in London with 15 offices worldwide, as a senior public relations consultant and account director working with tech and manufacturing clients.