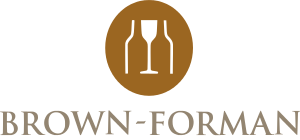 Jason Loehr
VP, Director of Global Media & Insights
As VP, Director of Global Media & Insights, Jason leads Brown-Forman's approach to integrated communication planning across brand portfolios and markets. His work is at the intersection of global support for paid media, including TV, print, video, social, OOH, etc. and the influence of digital in the brand's owned, earned and shared media.
Jason has over 20 years experience integrating digital with traditional communication and innovation strategies from startups to the Fortune 100. Prior to Brown-Forman, Jason led strategy and business development at Mad*Pow, a leading ux firm, working with partners including Aetna, GE Healthcare, McKesson and Intuit. At Humana, Jason led the adoption and disruption of digital across the enterprise. At Affinity Group and Camping World, Jason established eCommerce as a primary channel for revenue and consumer engagement. His consulting background also includes MSNBC, Danka and Frederick's of Hollywood.
Jason received his degree in Advertising from WKU and MBA thru Indiana University. He lives in Louisville, KY where he volunteers with the boards of the WKU School of Journalism, Louisville Digital Association and First Tee of Louisville.