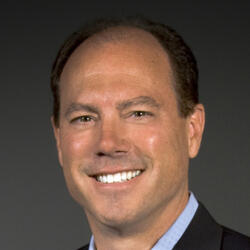 Michael J. Accavitti
Senior Vice President and General Manager of Acura Division
American Honda Motor Co., Inc.
Michael Accavitti is the Senior Vice President and General Manager of Acura Division for American Honda Motor Co., Inc. He oversees all Acura brand activities including parts & service, sales, marketing, and training.
Accavitti was formerly Senior Vice President of Automobile Operations with responsibility for product planning, logistics and marketing for both the Honda and Acura automobile brands.
Prior to joining American Honda, Accavitti served as Executive Automotive Advisor for Cisco Systems, where he developed new business and led innovation in the automotive space for Cisco's Global Enterprise Theater.
Earlier, Accavitti was with the Chrysler Corporation, most recently serving as President and Chief Executive Officer of the Dodge Brand and Lead Marketing Executive for the Chrysler Group. He began his 25-year tenure with Chrysler as an industrial engineer and held various positions in engineering, production management, finance, international business development, product and brand planning, marketing, motorsports and street and racing technology.
Accavitti earned a bachelor's degree in science with a concentration in industrial engineering and management from Western Michigan University; an MBA from Wayne State University; and a juris doctorate from the Detroit College of Law at Michigan State University