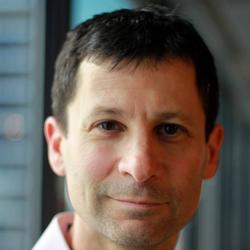 Mitchell is CEO and founder of Jun Group, which gets millions of people to see branded content through its video distribution and traffic-driving platforms. Prior to founding Jun Group, Mitchell headed up Bates Interactive, the online unit of Bates Worldwide Advertising, now owned by WPP. As General Manager/Creative Director, he helped grow Bates Interactive into a 70-person unit with clients such as EDS, Moet & Chandon and Warner-Lambert.
Before joining Bates, Mitchell served as Creative Director at Think New Ideas, a leading Web development company with offices in New York and Los Angeles. There, he supervised development of major online advertising and e-commerce initiatives for Budweiser, Rockport, Reebok, Sony, Continental Airlines, and many others.
Mitchell began his career as an Art Director at Grey Advertising where he created print and television advertisements for clients such as Procter & Gamble, Parker Brothers, and Stride Rite. Mitchell wrote and directed The Scene, a 20-episode online drama that was viewed over 8 million times in 90 countries. He has published two national comic book series, and he wrote and produced an online dram for Comcast entitled Stream, starting Whoopi Goldberg.