Agenda 2020
Wednesday, October 21, 2020
10:50 AM – 11:00 AM
Welcome Remarks by MMA India's Country Head.
11:00 AM – 11:20 AM
Greg Stuart on Solving the Toughest Challenges in Marketing Measurement
11:20 AM – 11:35 AM
Keynote Session - The Future of Creativity
The recipe has changed, technology powers creativity to make great ads.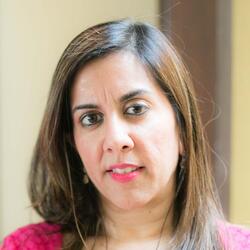 MMA India Board Member; Senior Country Marketing Director
Google India and South East Asia
11:35 PM – 12:05 PM
Keynote Session - Non-Obvious Thinking and Trends To Watch for the Future
When every day brings constant disruption, it's hard to know where to focus. We can't go back to the way everything was, but we can look to the future with informed optimism. In this engaging panel discussion, bestselling author Rohit Bhargava is joined by Acacia Leroy and Nathania Christy, two Singapore-based trend curators from Trendwatching, to discuss trends for the future. You will get an inside look at some of the major trends that will shape the coming years, and learn how to take advantage of them for your business right now. 
12:05 PM – 12:35 PM
Keynote Session - Outcomes Based Marketing: Towards a New Science of Advertising Planning
Marketers typically create media plans that aim to maximize campaign reach. But is a plan that is designed to maximize sales and outcomes perhaps better for brands? What is the role of targeting in terms of ROAS and which approach better serves the brand both in the short term and the long term?
MMA and Neustar have worked together to study these questions. In this session, Vas will present never before released results from a comparative analysis of alternative media plans and explain why these findings are repeatable and provide a better growth framework for brands.
1:00 PM – 1:30 PM
Unlock the Missed Opportunity Around Gaming
Gaming is now the biggest mass marketing channel, similar to what social media marketing was 15 years ago. The stereotype of gamers is changing across all age groups and social demographics; It's more female, affluent and older than you think. PC to Console to Mobile and now eSports are all showing the value of engagement to advertisers especially during the recent COVID times. Join this discussion to understand how brands can communicate effectively within this massive gaming ecosystem.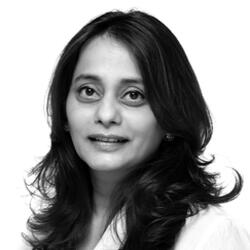 MMA India Board Member; Chairperson & Group CEO - Grey & Autumn Grey

1:30 PM – 2:00 PM
Keynote Session - Using Data to Win in a World without Cookies
Marketers must reinvent an online advertising industry built on third party cookies – virtually overnight. Marketing technology expert David Raab will clarify the challenges faced in replacing cookies, describe the actions needed to find effective replacements, and illustrate the key role that customer data will play in these solutions and broader business success.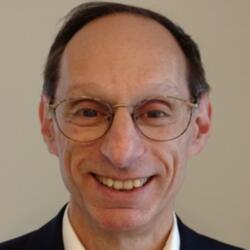 Founder and CEO of the Customer Data Platform Institute
Customer Data Platform Institute
2:00 PM – 2:30 PM
Keynote Session - eCommerce 4.0: Live Streaming eCommerce
Bessie Lee will speak on one of the hottest trends in marketing in China - live streaming ecommerce, and how live streaming is creating new and innovative ways for brands and retailers to connect with consumers. With 5G developing, advanced technologies such as data analytics, VR and AR technologies have given livestreaming huge market potential.
Bessie will also touch on the challenges for brands looking to add live streaming to their retail strategy.
As CEO of WPP China, Bessie played a key role in the digital transformation of China's largest advertising group, whilst making angel investments in the sector. Three years ago, she left WPP to launch China's first Martech VC fund at Withinlink, which invests in AI-powered tech start-ups that represent the next wave of innovation in China.
2:30 PM – 3:30 PM
Masterclass: Build For Voice
Opening remarks by Shamsuddin Jasani, Group MD, Isobar South Asia, Isobar India 
Wally Brill and Arpita Kumar from Google's Assistant: What does your brand sound like? Research has shown that when hearing a voice, it takes less than a second to create a strong, positive or negative impression of the speaker. As more and more people integrate the Google Assistant into their lives to help them get things done, they quickly develop direct relationships with the personality of the Assistant and with the personalities of the brands they interact with. This creates a golden opportunity for brand extension and positive reinforcement of brand attributes that shouldn't be missed. Learn some of the art and science of creating compelling, branded, interactions for the Google Assistant both globally and locally from Wally Brill and Arpita Kumar from Google's Assistant team.
Thursday, October 22, 2020