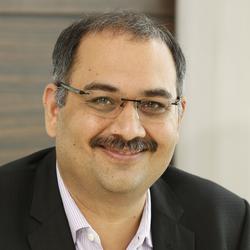 Tushar is a member of GroupM South Asia ExCo and in his current role leads the transformation Journey of GroupM by harnessing digital, data and content. Tushar has over 20 years of experience in Digital, Media, Advertising and Technology.
Tushar launched Interaction – the Digital Media Agency business unit for GroupM India, scaled it to a 600+ member team and expanded services in areas like Content, Search & Programmatic buying, Mobile, Digital Activation, Social, Insight and Digital Analytics. GroupM's Digital Media practise is now the largest digital media solution provider with more than 300 active clients. It has been consistently rated as the best performer across all the media and digital awards.
Tushar started WPP Stream (Asia, held @ Jaipur) – an Unconference that brings Industry thought leaders from the field of digital, marketing, technology, creative and communications together to deliberate and share the exciting changes taking place in the environment around us. Tushar has served on IAMAI Governing Council and played a pivotal role in setting up Mobile Marketing Association (MMA) India.
An entrepreneur at heart, Tushar was also a part of the start-up team that established SureWaves – a business focused on Media technology.
Tushar is a Chevening Rolls-Royce Fellow (Innovation, Science and Leadership) from Oxford University and serves as a Board Member of WPP India's Corporate Social Responsibility Foundation.