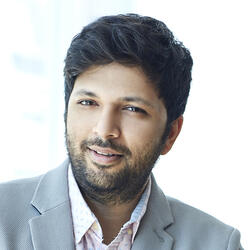 Sameer Pitalwalla
Business Director ASEAN & India
@sameerpit
Sameer Pitalwalla co-founded Culture Machine in 2013 with Venkat Prasad with a mission is to use story-telling and technology to build great media brands that people love.
Sameer, started as a journalist at 16 and prior to the inception of Culture Machine, Sameer headed the digital media business at Disney India. He was also responsible for setting up and building the digital video business at the Times of India Group.
He was recently awarded The British Council's Entrepreneurial Award that recognized Sameer's pioneering approach to digital media and has been on the Forbes list of 30 under 30
Culture Machine runs India's largest multi-platform digital media brands and licenses its core technologies to advertisers, media companies, and agency partners the world over.