Agenda
Tuesday, April 5, 2022
11:03AM – 11:35AM ET
Moments that Matter: How IHG Is Taking Loyalty to New Heights
With over 6K+ hotels across 110+ countries, IHG Hotels & Resorts is one of the world's largest hotel companies. While the past few years have been challenging for the travel industry, IHG has been investing significantly in reinventing itself, and taking its CX strategy and loyalty to new heights. In this presentation, Claire Bennett, Global Chief Customer Officer will share how IHG is optimizing for its customers, both guests and hotel owners, using data-driven insights to drive the customer experience across the end-to-end journey, and creating meaningful connections across the most important touchpoints.
11:35AM – 12:03PM ET
How NFTs are Modernizing the Consumer Experience
Over the past year, the number of marketers creating NFTs (non-fungible tokens) has garnered increased media attention. From a way to tokenize services and experiences to promoting loyalty, NFTs represent an exciting and new marketing channel to engage a new generation of consumers. This panel will bring together brands for a lively discussion on how NFTs are shaping marketing, modernizing the consumer experience and driving loyalty.
Additional speakers to be announced
12:03PM – 12:30PM ET
Conversational Commerce: Mobile as the Centerpiece of CX 
As companies with exceptional CX continue to outperform their peers, consumer trends reveal that mobile experiences have a powerful impact on CX metrics including engagement, conversions and ROI. In this session, we will explore the extraordinary opportunity brands have to engage consumers via their most personal device, the four key steps to transformative mobile experiences, and the business impact of conversational commerce.
12:45PM – 1:15PM ET
Attribution is Hard: Deep-Dive into Organizational Challenges & Advancements Impacting Attribution
Attribution is Hard: Deep-Dive into Organizational Challenges & Advancements Impacting Attribution
In today's world, it's critical to ensure marketing investment delivers outcomes for the brand. However, with changes in the ecosystem, challenges with data management, & organization silos, achieving this goal is harder than ever and marketers are accepting inadequate solutions to make marketing decisions. In this session, we'll dive into our 'Attribution is Hard' whitepaper research with a focused conversation on the organizational challenges impacting attribution, as well as recent advancements helping to overcome these challenges.
1:15PM – 1:35PM ET
EX and CX: How KFC Makes the Connection to Drive Business
When designing the right customer experience, you can't exclude the employees who will deliver on the brands promised out of the equation. So how does an improved team member experience (TX) contribute to better customer experience and business outcomes? In this session, Nitin Chaturvedi, Chief Digital & Technology Officer at KFC Global, Yum Brands will share how KFC used data and technology to enrich both the TX and CX experience, led a cultural change to shift accountability for CX across different functions and how it positioned the customer at the center of its strategic focus.
1:35PM – 1:50PM ET
Overcoming Five Organizational Barriers To Customer Empathy
With all that's going on around the world, it's more important than ever that we focus on empathy. But Qualtrics XM Institute has uncovered five ways that organizations inhibit customer empathy. During this session we'll discuss how your CX efforts can help overcome these structural impediments, and address these topics:
What do customers really want?
In what ways do organizations inhibit empathy?
How can your CX efforts enhance customer empathy?
2:05PM – 2:30PM ET
Ethical Data Transparency & Trust is the New Brand Equity
With the expansion of privacy laws and technical changes on all major platforms, an evolved set of capabilities is required to power relevant brand experiences that build trust. In this session you will learn what solutions to adopt to help you build a powerful marketing data strategy in 2022. How to honor privacy choices to build trust: 
Data Transparency: Learn how companies that invest in privacy and consent management are seeing near double the returns on that investment.  

Data Collection: Learn what your company can do to improve and increase their data collection efforts.   
Ethical Data Activation: Explore how you can effectively communicate how the consent, data and preferences you've captured is reflected and honored across your platforms
2:30PM – 2:55PM ET
How Sonos Created Connected and Personalized Experiences with One Integrated Platform
As the inventor of multi-room wireless audio, Sonos innovation helps the world listen better by giving people access to the content they love and allowing them to control it however and wherever they choose. Learn how Sonos has created connected customer experiences and amplified relationships by interacting with customers from one integrated platform. In this session, join Jon Suarez-Davis, SVP, Marketing Strategy & Innovation Salesforce and Dharam Rai, Vice President, Customer Experience, Sonos in a discussion on how Sonos has been able to scale and increase productivity to resolve customer needs and change how they grow lifelong relationships.
Wednesday, April 6, 2022
11:03AM – 11:35AM ET
A Different Kind of Company: From 23 Climbers to 21M Members
Founded by a group of climbers in 1938 as a member-owned co-op, REI today brings 21M members together around a love for the outdoors. Chief Experience Officer Curtis Kopf will discuss how REI remains true to its rich heritage and today operates as a different kind of company in the best interests of its membership and outdoor community, while enabling everyone in the fight to protect the outdoors for generations to come.

 
11:35AM – 12:03PM ET
Cross Talk Series: CX Transformation Success Stories
There is no denying that the need for cross-functional alignment between a CMO & CIO is among the most important for any brand today. Research from BCG and the MMA confirms its mission critical for companies to develop an executive leadership consensus around a customer experience marketing strategy, roadmap, governance and business case that harnesses the power of data. Featuring the first of the CMO-CIO Talk Series at CX Unplugged, this panel discussion will showcase collective customer experience transformation successes & learnings and provide a blueprint for other companies to follow.
12:05PM – 12:30Pm ET
Everything You Think you Know about Mobile Engagement Has Changed
Great customer experiences are essential for today's B2C brands. And with the majority of that experience taking place on mobile channels, a lot of success metrics are open rates, click through rates, and conversion.  But the rules of mobile engagement have changed. Barry Nolan CSO at Swrve will discuss the new rules of mobile engagement, and how brands can leverage this to add even more value to the customer experience.
12:45PM – 1:10PM ET
How USAA Uses Technology to Deliver Exceptional Service During the Claims Journey
In the insurance business, filing a claim is not normally an occasion to "wow" the customer with a great experience. However, USAA employs innovative digital solutions, which not only helpdifferentiate member experiences during the claims journey, but also deliver the exceptional service that the brand is known for in the industry.  In this session, Charlotte Creech, Executive Director of Innovation at USAA, will share how USAA has found new ways to serve its members by delivering personalized solutions to keep them safe and drive the highest customer loyalty in the industry. ​
1:10PM – 1:35 PM ET
CX Capabilities of Winning Marketing Organizations
CX has started to overtake price and product as the key brand differentiator. What role does the marketing org play in aiding or hindering the operationalizing of the CX experience? In this session, you will hear from Prof. Sundar Bharadwaj, Co-founder of MarCaps and The Coca-Cola Company Chair Professor of Marketing at UGA talk about the role and contribution of CX in driving business performance. Based on the analysis of recent research of a benchmark database of 650+ firms, Prof. Bharadwaj will share what it takes to have strong CX management capabilities.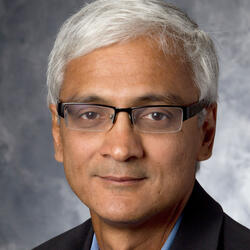 The Coca Cola Company Chair, Professor of Marketing
The University of Georgia, The Terry College of Business

1:35PM – 1:47PM ET
Digital CX: The Landscape of Today's Leaders
A new study of over 400 executives conducted by Forbes Insights and Glassbox reveals that digital customer experience (CX) is vital for business, however, deeper analysis shows that many organizations overstate the sophistication and readiness of their digital CX capabilities. Join this session, led by Glassbox CMO, Asim Zaheer to gain insight into the groundbreaking research and learn:
What leading organizations in digital CX are doing differently,
Barriers to digital CX success and ways to overcome them,  
Why CX is becoming a competitive differentiator, even more so than price and product. 
1:47PM – 2:20PM ET
The Year of Change in Digital Marketing
BCG and MMA partnered to understand shifts in the digital marketing landscape as a result of the upcoming deprecation of 3rd party cookies, recent iOS tracking limitations, & ongoing regulatory changes. Based on recent research, this presentation will review the current state of digital marketing and offer four ways marketers can address these shifts and what investments marketers are making today to prepare for these regulatory changes.